Belgium takes gold at European Indoor Championships
With no fewer than three Borlée brothers in its ranks, Belgium's 4x400 metres men's relay team won a hard-fought victory to take gold at the European Indoor Athletics Championships in the Czech capital Prague on Sunday.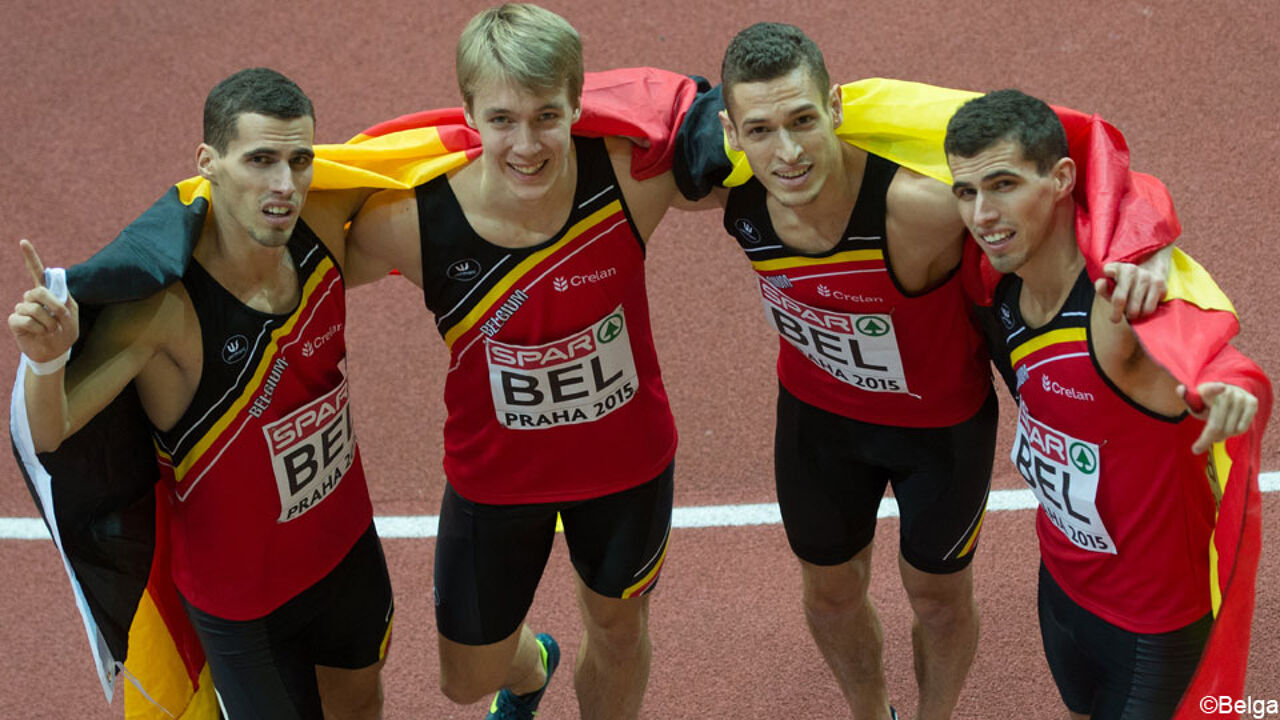 The victory came despite the Polish relay team having led for roughly 1585 metres of final. However an excellent time of 44.99 seconds by Kevin Borlée was enough for Belgium to claim victory.
After a 46.88 first leg from the Pole Julien Watrin, individual silver medallist Dylan Borlée put Belgium team in contention with a time of 45.86. Jonathan Borlée put his brother Kevin within striking distance thanks to a 45.14 third leg.
Belgium and Poland both ducked under the previous European indoor record of 3:03.01 held by … a Polish team from the 1999 World Indoor Championships with 3:02.87 and 3:02.97 respectively.