Flemish dog poisoned at Crufts?
A prize-winning Irish setter dog from the Limburg town of Tongeren died just one day after returning home from the prestigious Crufts dog show in the English city of Birmingham. The death of the dog known to his owners at Jagger has sent shock waves through the world of dog-breading.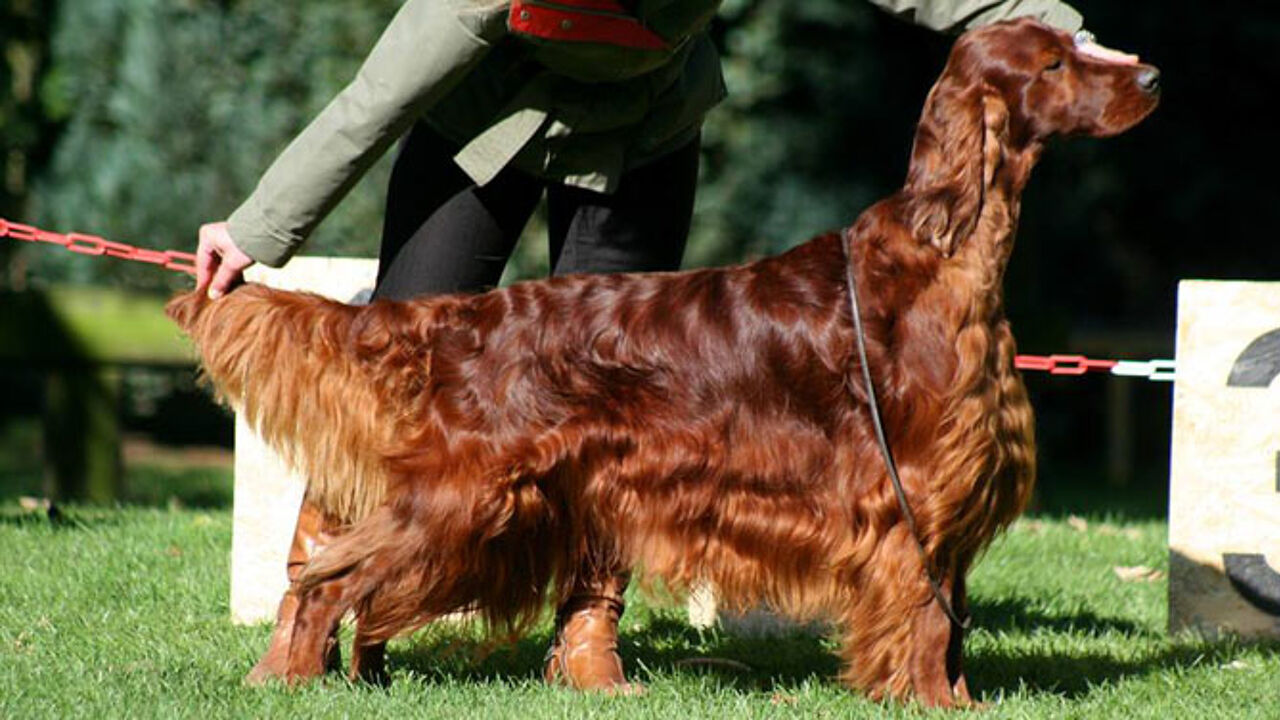 Jagger's distraught owners believe that the prize-winning dog was poisoned by a rival breeder.
Last week Jagger took part in the Crufts dog show at the National Exhibition Centre in Birmingham. Crufts is the world's biggest dog show. Jagger did very well at the show, coming second in his category. However, it soon became apparent that something was very wrong with the 3-year-old gun dog.
Jagger's owners Willem and Aleksandra Lauwers told the daily 'Het Belang van Limburg' that "When we arrived home at around midnight on Friday, Jagger collapsed and started shaking.
We thought that he was having a heart attack. Jagger fell into a coma and a few minutes later he was dead. The vet was here within minutes, but it was too late for Jagger."
The Lauwers' suspect that Jagger was poisoned at the start of the show. "Pieces of poisoned meat were found during the autopsy. It was dark red meat containing coloured round bits. We are now awaiting the result of a toxicology report to find out exactly when the poison was ingested", the Lauwers told the paper.
The Limburg couple suspect that a jealous rival is behind the poisoning. Although Jagger lives with the Lauwers family in Tongeren, the dog is part-owned by the British breeder Dee Milligan-Bott. Ms Milligan-Bott has told the British press that she hopes that the person responsible for Jagger's death wasn't one of the other participants at Crufts.
The dog show's organisers have expressed their shock at what has happened, but have said that they will await the toxicology report before making any further comment. A police investigation has been launched into the canine's untimely death.