Unions plan fresh protests
Eight thousand trades unionists from Belgium's three main unions gathered on the Muntplein in Brussels this morning to hear the union leaderships' further plans in response to the governments' austerity policies. Rudy De Leeuw, the president of the socialist union, insisted that the unions intended to continue their struggle against government austerity. New protests are being planned.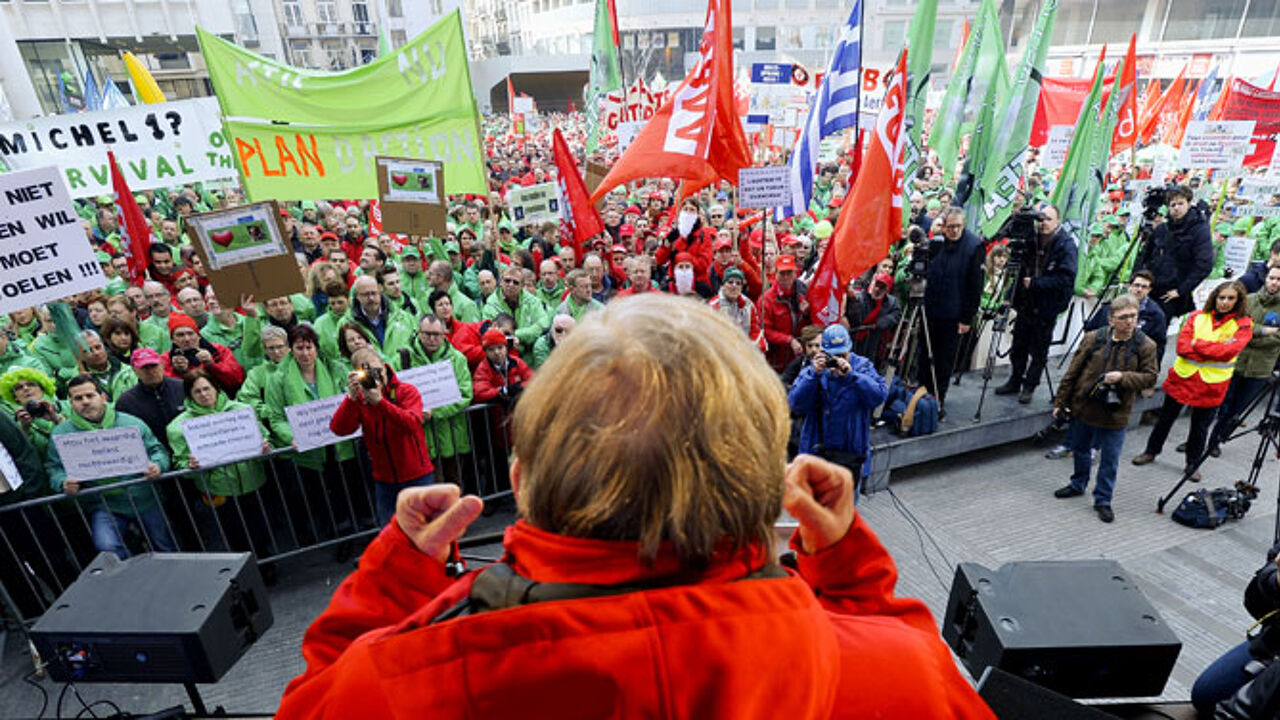 After two months of rolling strikes last year the unions have shelved plans for further strike action. Two of the unions reached a partial agreement with the employers on modifications to the government's austerity plan, but together with the socialist union are maintaining their opposition to certain measures including the skipping of a pay rise when the retail price index jumps 2% as usually happens in Belgium.
Today's gathering was intended to put further pressure on the governments and what Mr De Leeuw called their "neoliberal and anti-social policy". The unions are still opposing public sector cuts, the government's insistence that people who have taken early retirement and the elderly unemployed should remain available on the labour market. They are also pressing for a tax shift reducing taxes on labour and increasing them on capital.
Fresh protests are planned. Belgium's public sector will demonstrate on 19 March and again on 29 March. During the last week of March protests are planned in several provinces. These will include demonstrations, handing out leaflets and staging petitions, but no strikes.
Members of the Christian union demonstrated in the Nieuwstraat, Brussels main shopping street, in support of spending power. The demonstrators insisted that some people had already been hit by a spending power cut and that this was also impacting on retailers. The trade unionists condemned calls for retailers to be more flexible and accept Sunday opening and more student jobs saying that such measures were not needed and were ideologically motivated.