Pegida wants to demonstrate in Ghent
Pegida Flanders, an organisation aligned with Germany's anti-Islamisation group Pegida, has unveiled plans to demonstrate against the Islamisation of Flanders in Ghent on 13 April.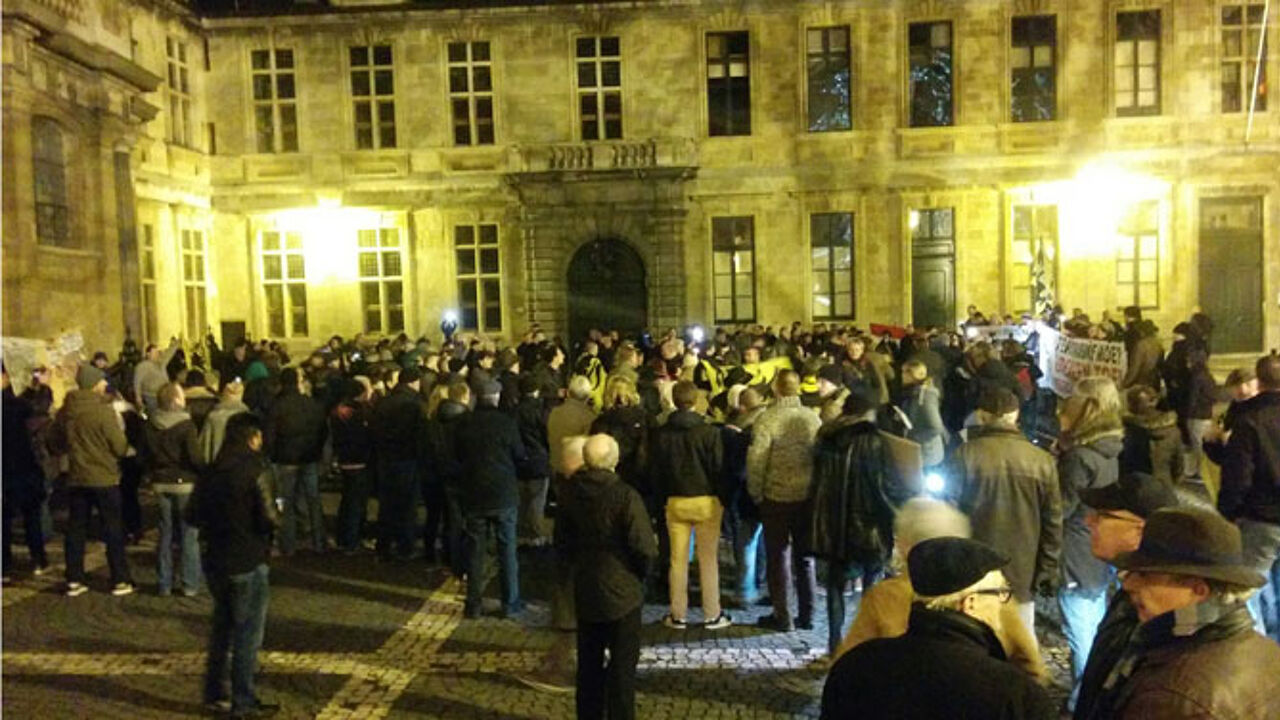 A spokesman for Pegida Flanders explained that the organisation had applied for permission to demonstrate in the East Flemish capital to press for a "viable society".
A similar protest in Antwerp at the beginning of the month was banned by the mayor, Bart De Wever. Protesters who defied the ban and turned up face having to pay a municipal fine (photo). Pegida Flanders demonstrated with 100 people in Sint-Niklaas last February and plans are underway for a similar protest in Heist-op-den-Berg in Antwerp Province.