"Faulty migration policy led to jihadi fighters"
The mayor of Antwerp, Bart De Wever, has blamed mistaken migration policies of the past decades for the radicalisation of some Muslim youngsters and the fact that a large number of jihadi fighters active in Syria hail from Belgium. The leader of the Flemish nationalist party was speaking at the presentation of a new book by researcher Bilal Benyaich.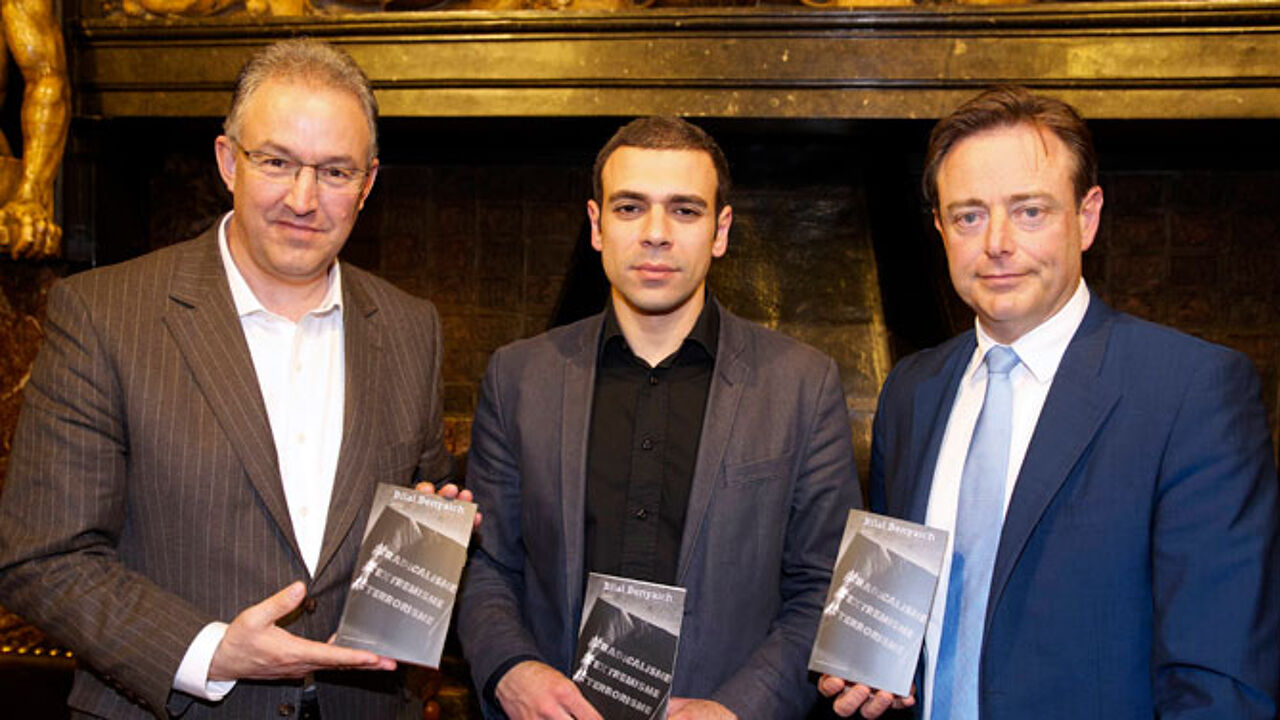 Bilal Benyaich (c), Bart De Wever (r)
In his tome "#Radicalisme, #Extremisme, #Terrorisme" (Radicalism, Extremism, Terrorism) Bilal Benyaich describes the causes and a possible way of tackling extremism and terrorism in Belgium. The author claims that migration policy has failed to provide newcomers and subsequent generations a proper place in society and that results in their becoming frustrated.
Mayor De Wever agrees: "If we had followed different migration policies, if we had pursued a competent integration policy, if we had tackled the problems of discrimination and racism that this provoked much more quickly, then we would have been in a better place today."