Over-excited football fans in scuffles at Beurs
Scuffles broke out between police and Club Brugge supporters in the centre of Brussels on Sunday afternoon as the fans prepared for the Belgian cup final between Club Brugge and Anderlecht of Brussels.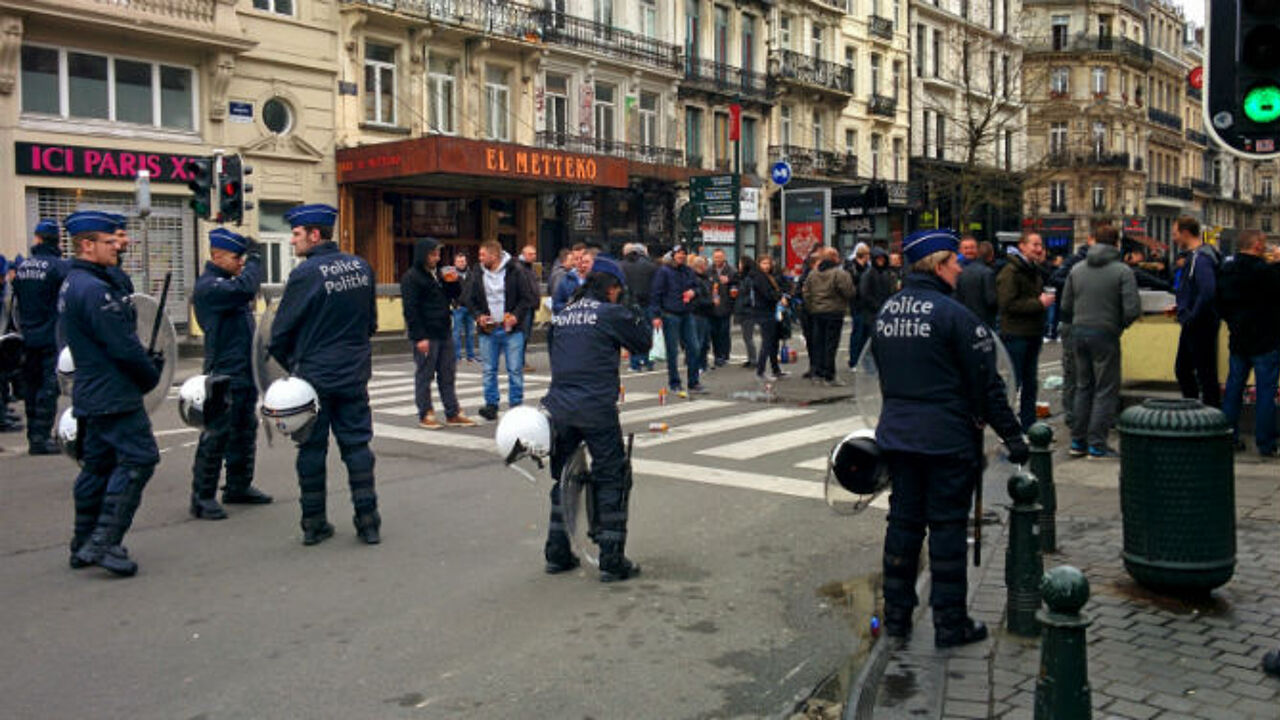 There was some pushing and shoving and a couple of windows shattered as drink got the better of the over-excited West Flemish soccer fans.
At one point the police even deployed tear gas against the surprised soccer fans. Several people were hurt as some furniture flew through the air.
The police kettled the fans on the square outside the Brussels bourse and accompanied them to the nearest metro station so that they could make their way to the King Boudewijn Stadium with high hopes that their team would thrash their Brussels adversary Anderlecht.