Club Brugge lift the Belgian Cup
Club Brugge have won their first silverware since 2007 after a 2-1 victory against Sporting Anderlecht in the final of the Belgian Cup. Although Club Brugge had led for much of the match, Anderlecht drew level a minute from time. Just as the game appeared to heading for extra time a Refaelov goal in the second minute of injury time sealed it for Club.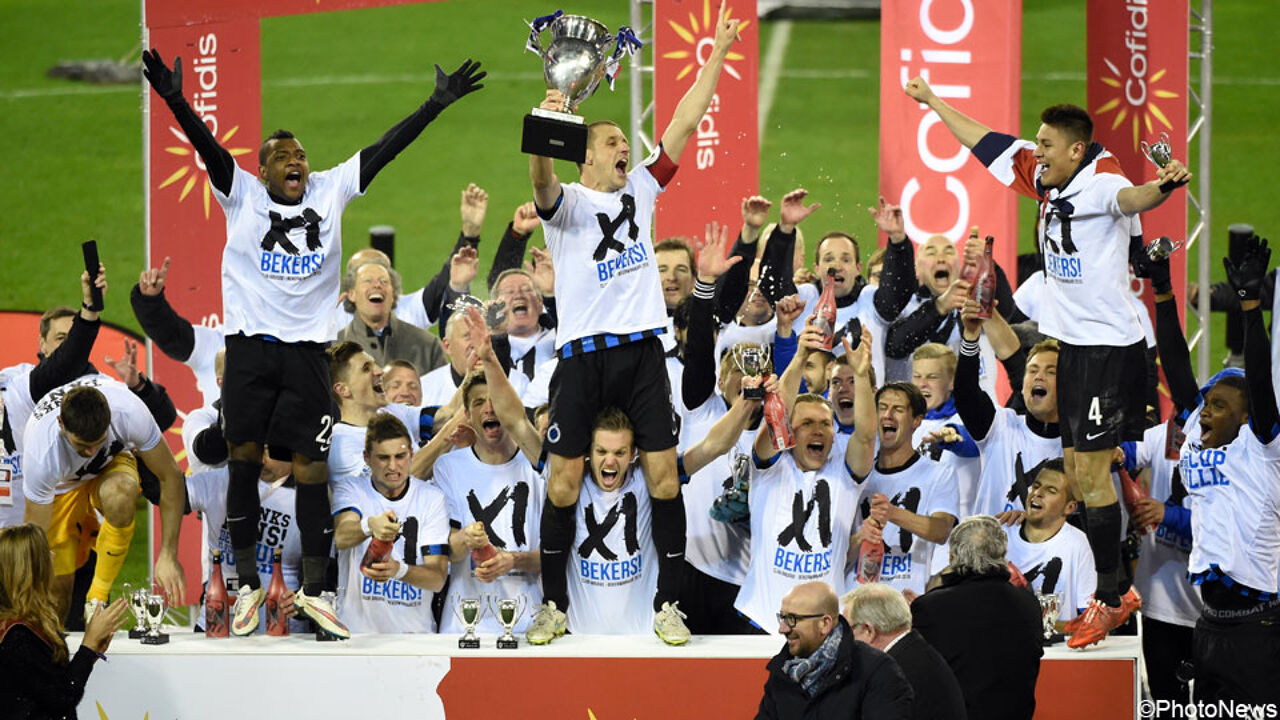 45,000 people packed Brussels' King Boudewijn Stadium for what was for many (not least the Belgian FA) a dream final between two bitter rivals.
Such was the traffic chaos around the stadium that kick-off was delayed by half an hour to allow the players (who arrived later than planned) time to change and warm up.
Eventually the match got under way at 6:30pm. Club Brugge got off to a flying start and showed no signs of fatigue from their Europa League in Istanbul on Thursday evening.
There were early chances from Vormer and Bolingoli. At the other end, Praet shot just wide for Anderlecht. Just as Anderlecht were coming into the game Club Brugge's De Sutter (photo) was able to put the West Flemings one up.
Anderlecht tried to take control of the game, but a well organised Club Brugge were able to prevent Sporting from creating anything other than a few half chances.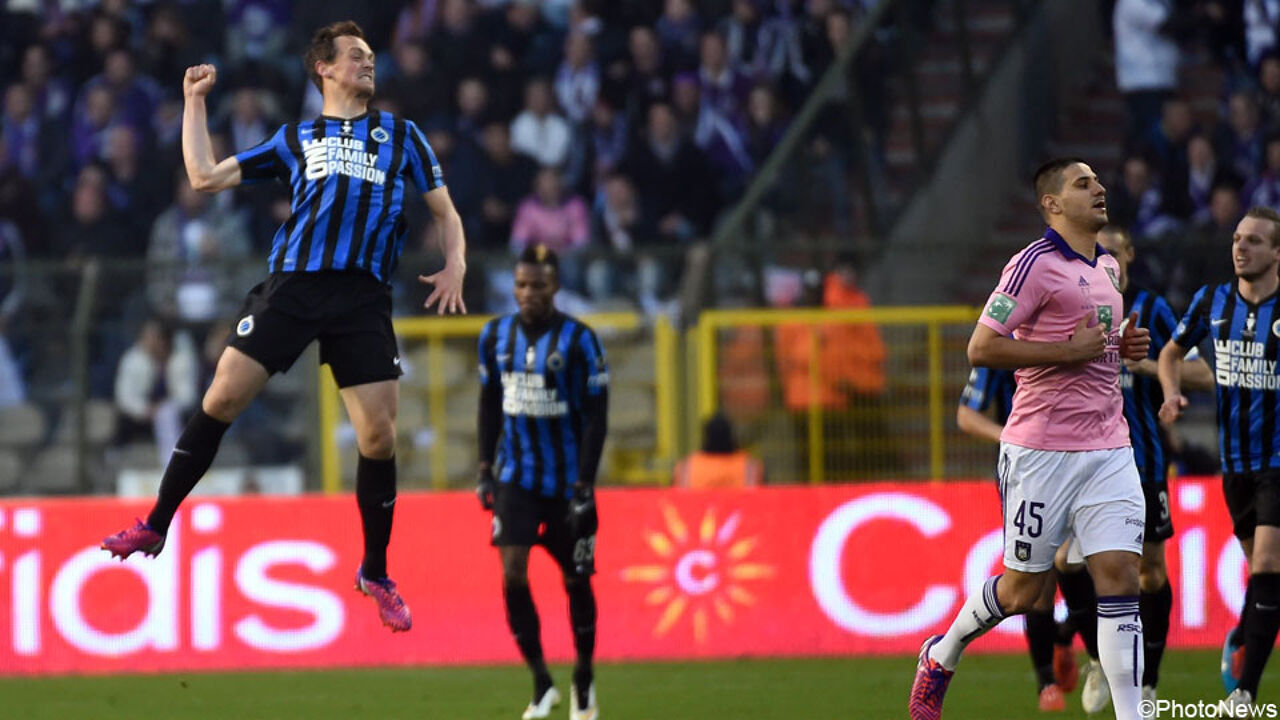 An exciting climax
The second half saw Club Brugge have two goals disallowed (one for a foul and one for off-side) by the match referee Serge Gumienny.
Anderlecht's first chance of the half came 15 minutes in with the Club Brugge keeper Mathew Ryan savinging efforts from Mitrovic and Dedondoncker.
The second half pressure from Anderlecht appeared to have paid off when Mitrovic (photo) equalised on 89 minutes. However, just as the 45,000 crowd and the hundreds of thousands of fans watching the match on television thought that the final was heading for extra time Refaelov made it 2-1 to Club Brugge. Game over and job done.