Antwerp to have "metro parties" soon?
The Flemish public transport company De Lijn is thinking about giving unused pre-metro stations in and around Antwerp a new purpose. The aim is to use them for receptions, theatre shows or parties. "The metro is also a part of the city", argues spokesman Marc De Schuyter.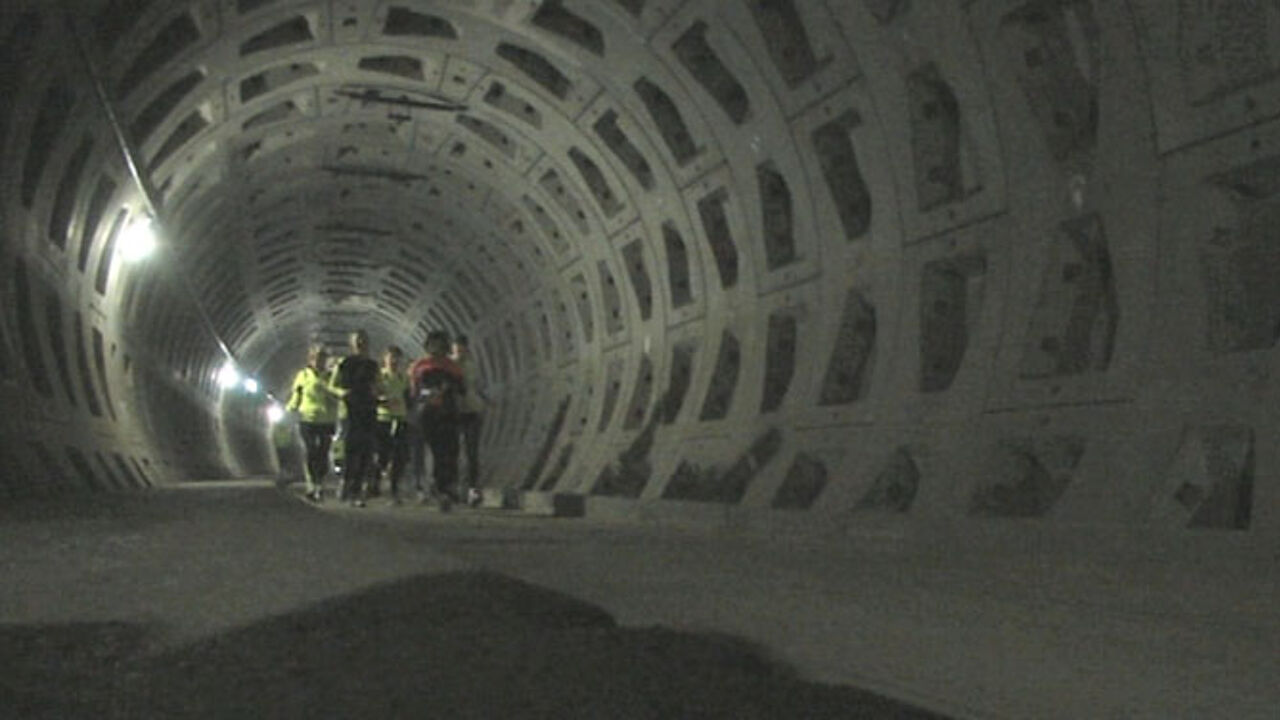 One of the empty tunnels was part of the course of Antwerp's Urban Trail.
The news was announced in connection with the festivities for the 40th anniversary of underground trams in Antwerp. The city has 11 underground stations, of which 7 are not being used at present. This does not mean they are not being maintained, though. De Lijn is thinking of using a couple of them for other activities.
"We want to make these locations a safe place. This is key. The idea is to allow people to organise certain activities there. This could be parties, receptions or theatre shows", explains Marc De Schuyter. No timing has been announced yet. The underground tram tunnels and stations were created in the seventies and eighties as part of ambitious mobility plans for Antwerp, but these were never carried out.
Another drop in passenger numbers
Also today, it was announced that De Lijn had a total of 532 million passengers last year. The number is 7.4 million down on the year and represents a 4th successive drop. This is despite earlier ambitions to increase passenger numbers with 10 per cent between 2011 and 2015. "This goal will be impossible to reach", explains the Flemish green MP Bjorn Rzoska. The left-wing opposition blames a series of cuts introduced by the Flemish government, which discourage passengers. At the same time, ticket prices went up.