Jelle Wallays wins Dwars door Vlaanderen: "My kind of weather!"
25-year-old Jelle Wallays has won the 70th edition of "Dwars door Vlaanderen" (Right Through the Heart of Flanders). The Fleming, riding for the Flemish youth team Topsport Vlaanderen-Baloise accelerated in the final kilometre to leave 3 other riders behind, including the Polish world champion Michal Kwiatkowski. The race took place in particularly bad weather conditions, in the rain and the cold, and saw a big number of crashes. Dwars door Vlaanderen is the opener of a whole series of Flemish cycle races.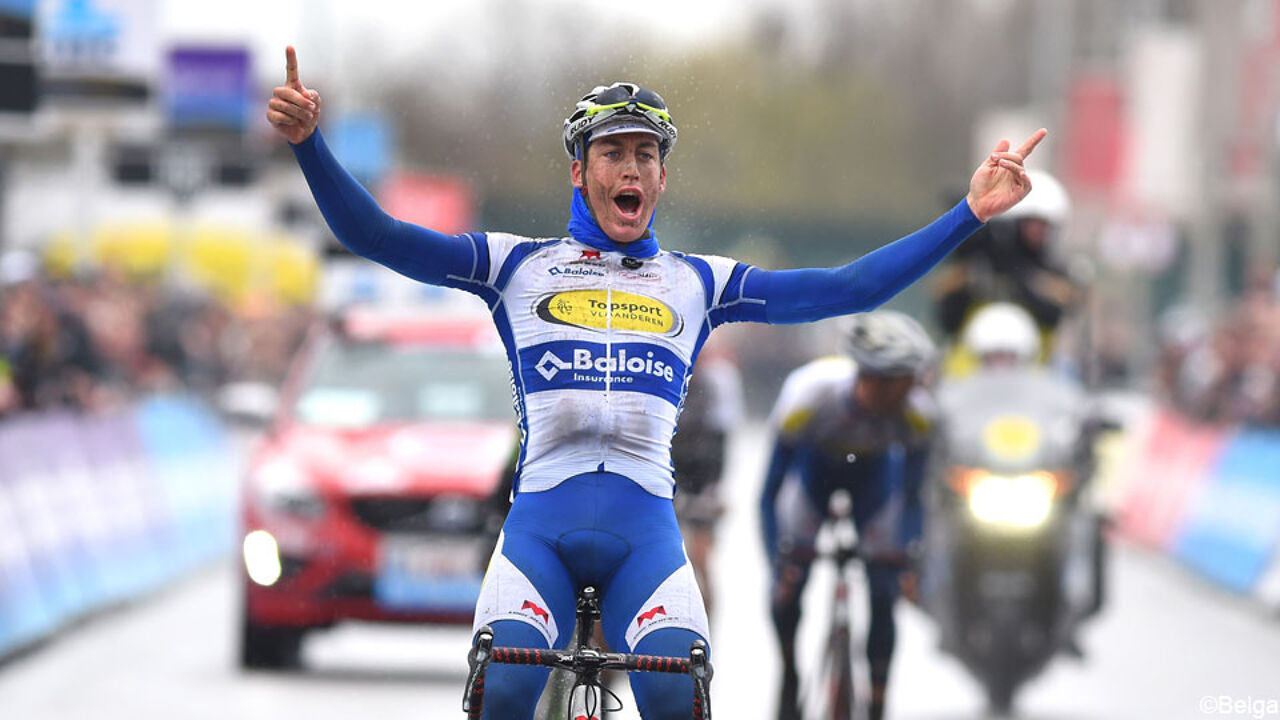 The focus of the international cycling season has turned to Flanders. The first race in a series of Flemish classics is Dwars door Vlaanderen. The 200 km race started in Roeselare (West Flanders), bringing the riders to the south of East Flanders for some arduous climbs and cobble stone sections, in order to finish in Waregem (West Flanders). It also featured a special attraction, Colombia's Nairo Quintana, who travelled to Flanders to get some experience of cobble stones before the Tour of France. (photo below)
The 4 breakaway riders in the final were Jelle Wallays and his team mate Edward Theuns, Dutchman Dylan Van Baarle and Kwiatkowski. In this group, Wallays was the only survivor of an earlier breakaway with other riders. The 4 cooperated well and had everything under control in the final. The Belgians Wallays and Theuns held a tactical advantage over the others, as they were team mates. Wallays was the first one to go just before the final kilometre, and nobody reacted. Kwiatkowksi refused to do the dirty work for Van Baarle in a tactical battle.
Race marred by several crashes
Wallays, previously a winner of the French autumn classic Paris-Tours, confirmed his ambitions to join a ProTour team next season. His team mate Theuns just managed to take second place a couple of seconds later, beating Van Baarle in a tight sprint to make the team success complete. Kwiatkowksi had no energy left and had to be content with 4th place.
The race was marred by several crashes (photo below) on the narrow and winding Flemish country roads on a cold and wet afternoon. Wallays avoided painful crashes and was over the moon: "This weather really suits me," he told reporters. "I hope this can be the start for more. I really would like to join a big team."
Busy days
Dwars door Vlaanderen marks the start of a 12-day spell of Flemish cycle races, culminating in the Tour of Flanders on Sunday 5 April.
Next on the list are the E3 Harelbeke (Friday), Gent-Wevegem (Sunday) and the 3-day stage race Driedaagse De Panne (Tuesday to Thursday) which serves as a final preparation for 'de Ronde' or Tour of Flanders next week.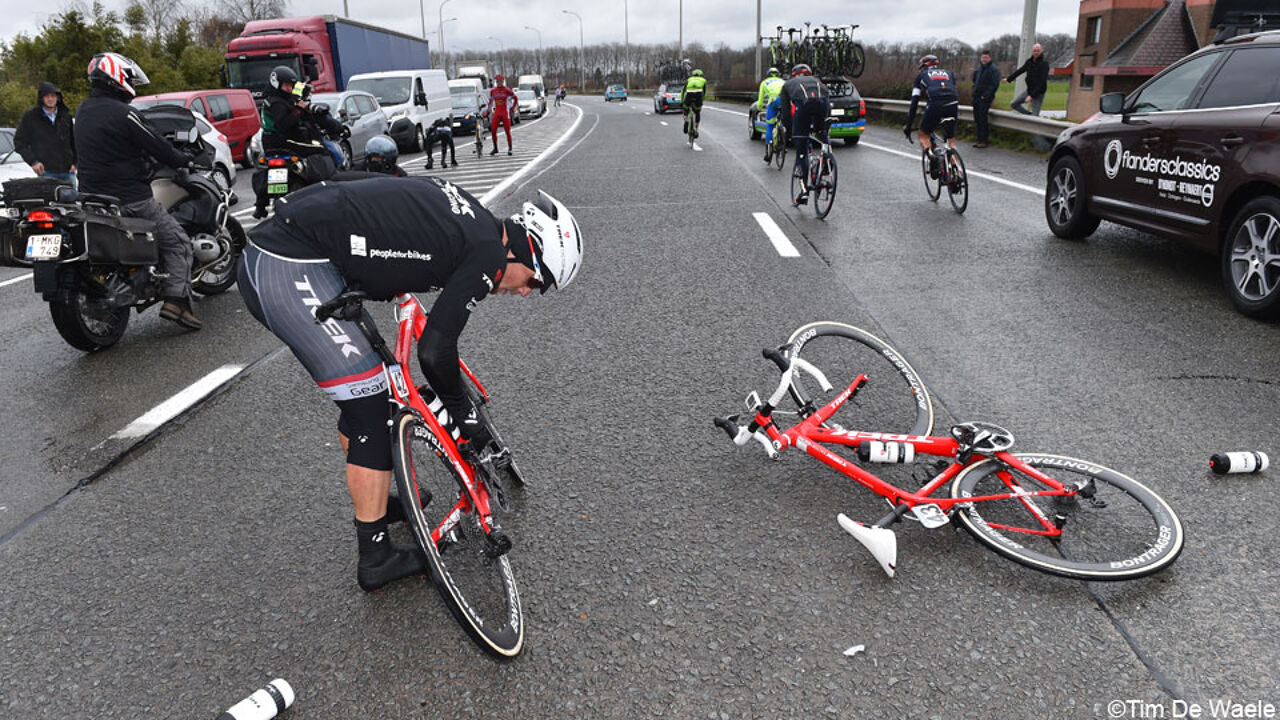 TDWsport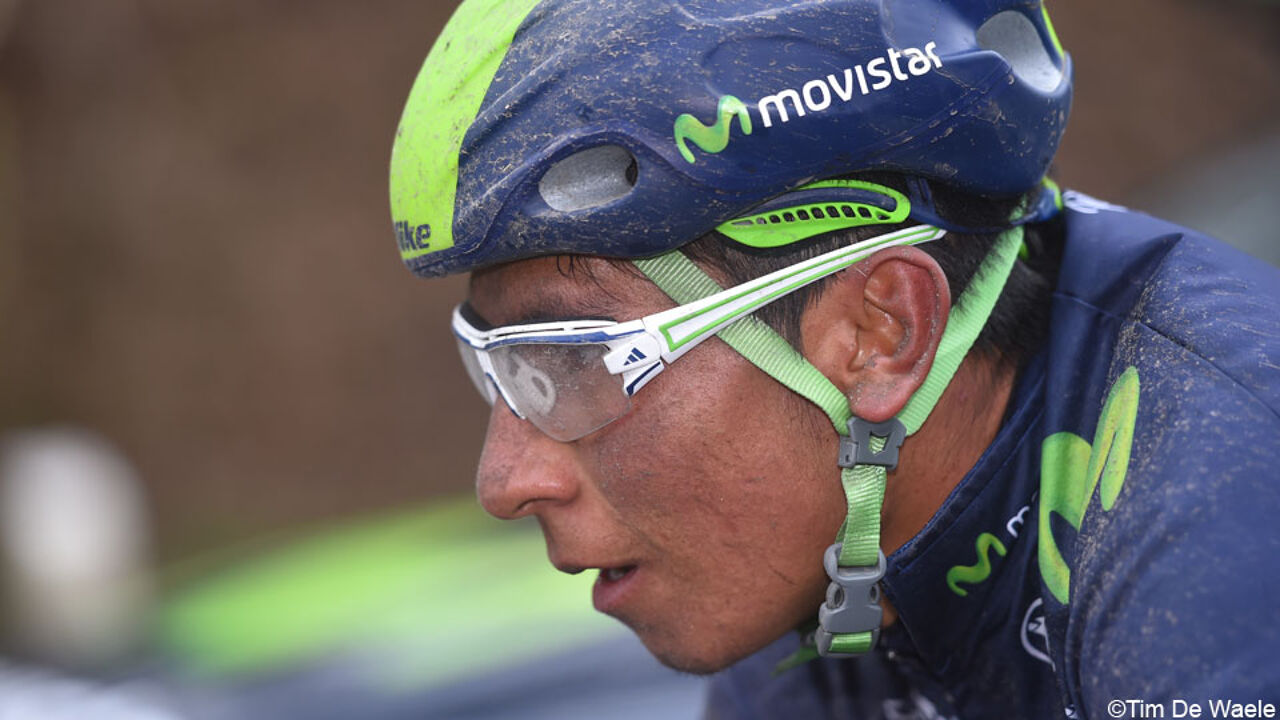 TDWsport