Antwerp police detain 210 at anti-BDW sit-in
210 demonstrators were briefly arrested in Antwerp on Wednesday evening after they staged a mass sit-in against Mayor of Antwerp, Bart De Wever. The demonstrators wished to protest against the mayor's pronouncements about Moroccan Berbers.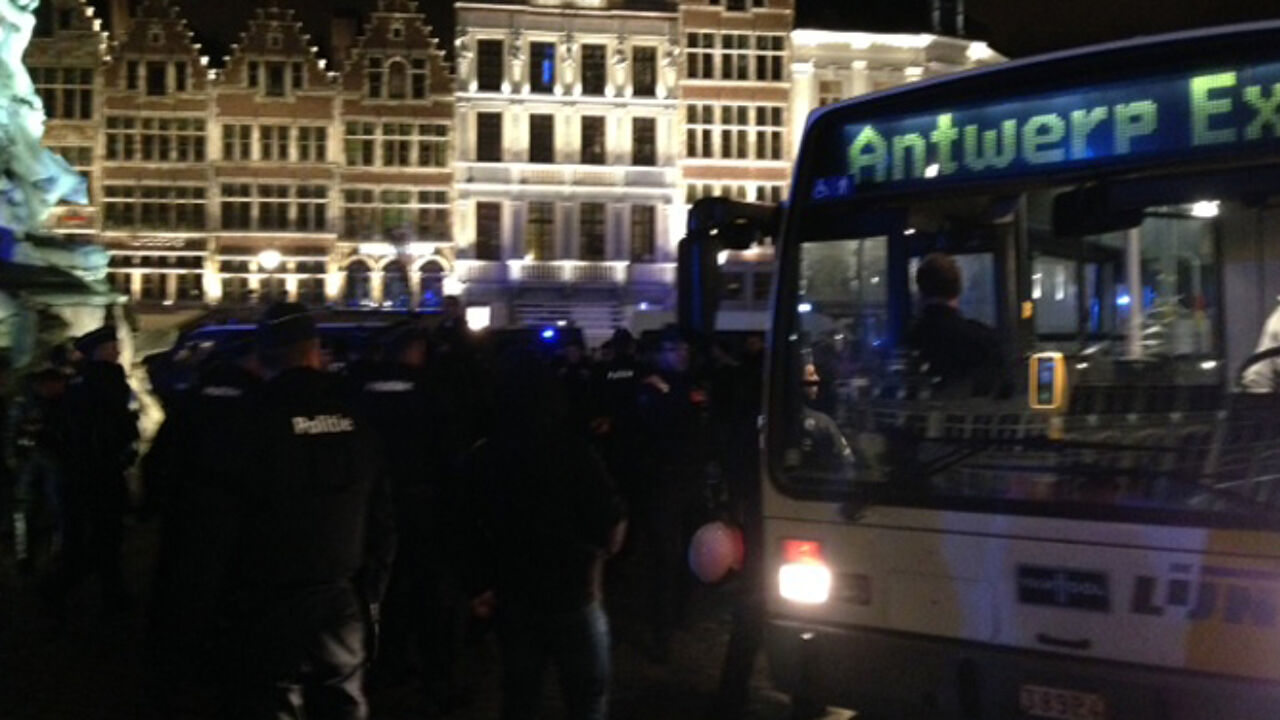 The sit-in was organised by columnist Dyab Abou Jahjah, who wants the burgomaster of Flanders' second largest city to apologise. The people taking part in the sit in hailed from very diverse horizons. No permission had been sought for the demonstration and as a result there was no authorisation for the protest. Demonstrations on the market square in the old city, straight in front of city hall, are never authorised anyway.
Police officers were deployed in large numbers. The police checked the identity of all participants opening the way for a municipal fine to be issued. The protesters were also escorted to their coaches. Columnist Dyab Abou Jahjah was the very last person to be put on his coach at 9PM.
Most of the demonstrators were again at liberty as soon as they reached their coach, while a number of argumentative individuals were held for longer. One demonstrator, a counter-demonstrator armed with hammer and a knife, remained under arrest.
Speaking on VRT TV Mr De Wever said that Antwerp's Berber community was a very closed one that distrusted authority. He added that it was difficult to organise social mobility for the city's Moroccan community.