Britain's Lotus reconnoitres Malaysian GP in 'Flemish'!
Total bafflement at VRT's sports desk after Britain's Lotus team tweeted its findings on the F1 route of this year's Malaysian Grand Prix in a Belgian form of Dutch. What on earth is happening?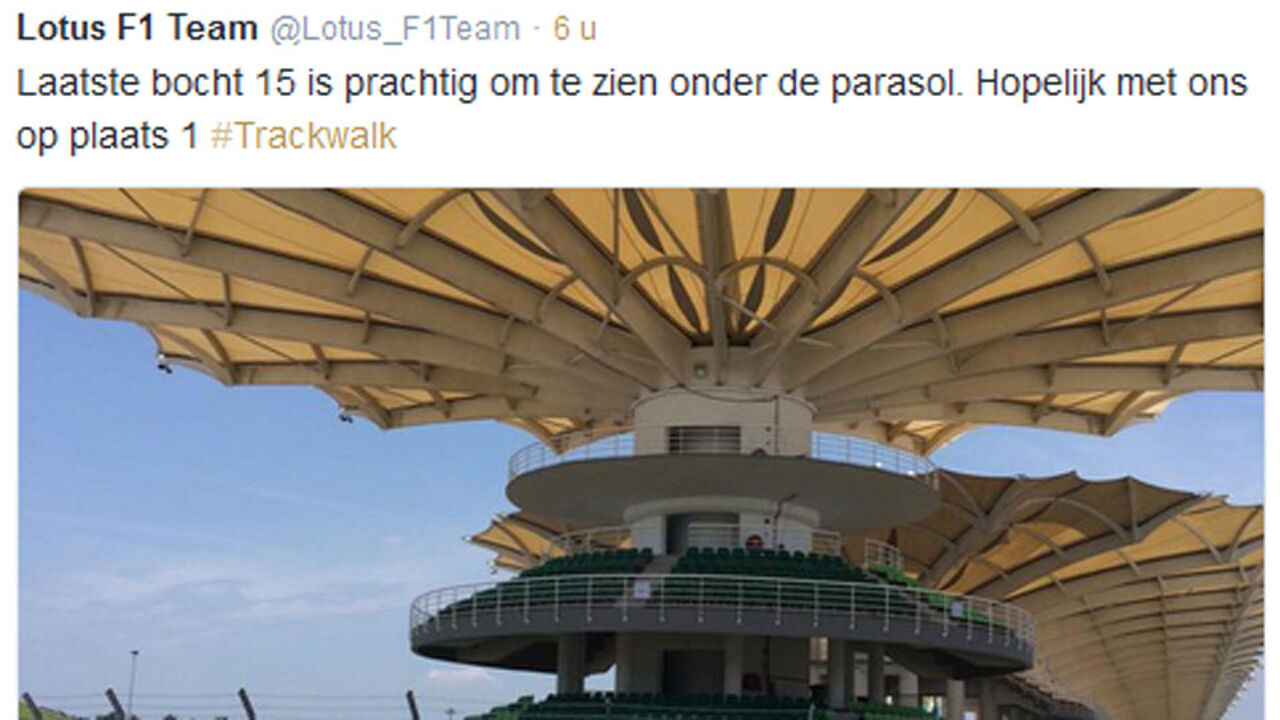 The second Grand Prix of the season is being raced in Malaysia next weekend. The British Lotus team has already reconnoitred the route and has tweeted its findings in Dutch. According to VRT's sports desk the Dutch is markedly 'Flemish' in character.