Brussels cathedral has new falcon visit
Two peregrine falcons are breeding four eggs in the tower of the Brussels Saint Michael and Gudula Cathedral. The female laid four eggs at the end of February, the first of which should hatch on 4 April. The falcons apparently like the spot, because they have returned to it on various occasions.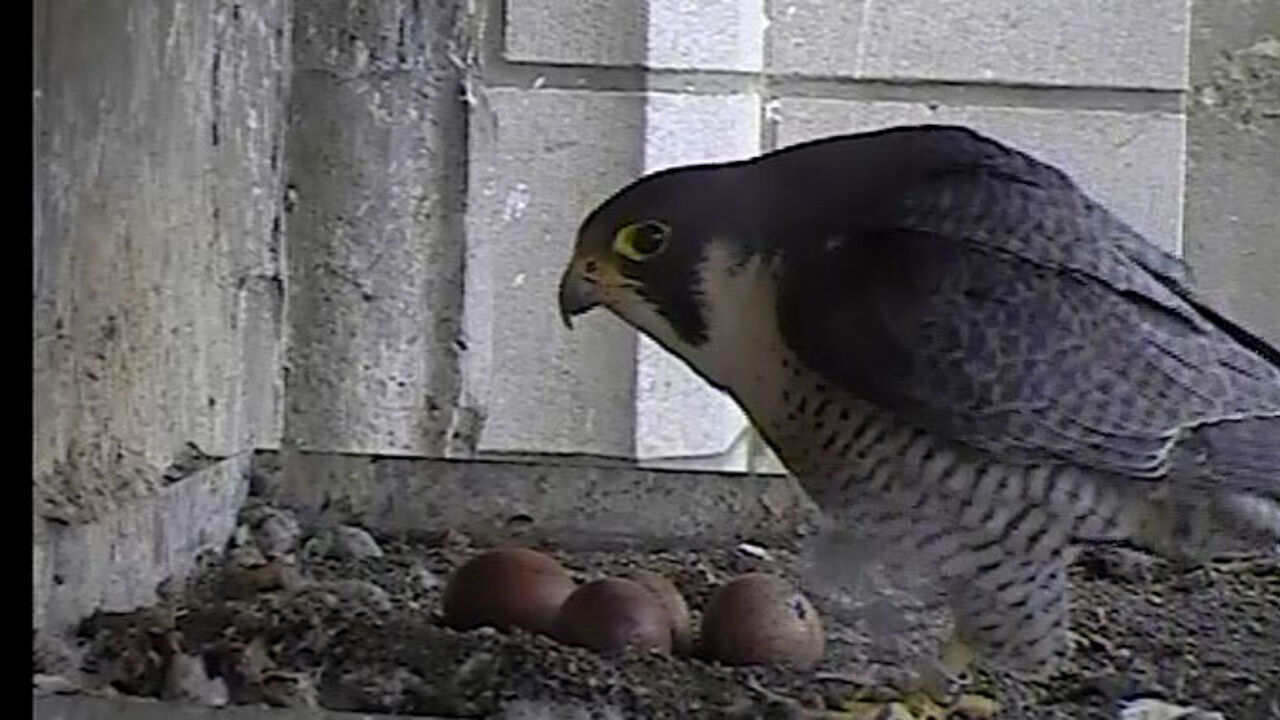 Peregrine falcons are among the fastest birds on earth with a maximum speed of up to 400km/h. The species became extinct in Belgium in the 70ies, but the bird of prey returned to our region in 1994 when a couple was found breeding on the cooling tower of the nuclear plant of Tihange. Ten years later, a couple started a nest in the heart of Brussels, in the tower of the Saint Michael and Saint Gudula Cathedral.
The female was born in 2002 in Herdecke, Germany. She laid four eggs about a month ago and has raised 32 chicks already.  Ornithologists expects the first egg to hatch around 4 April. The chicks are extremely small at first, only weighing 30 grams, but grow very fast to falcons that can have a weight of 1 kilogram or more. The Brussels Region was proud to announce it has 12 couples this year.
Webcams filming the nest will be put online as from tomorrow via www.slechtvalken.be. The observation point in front of the cathedral will be opened on the same day. Two specialists welcome people between 28 March and 17 May to give some more explanation.