'Big Parade' for "something completely different"
Some 20,000 people have taken part in a march in the Brussels city centre to campaign against the right-wing choices of the federal and Flemish government and to propose "a warm society" instead. The movement has received the name 'Hart Boven Hard' or 'Tour Autre Chose' in French, because those taking part show their 'heart against the hard policies' and want 'something completely different', organisers explain. The march has received the name 'The Big Parade' and is being held in very bad weather conditions, with rain and gusts of wind.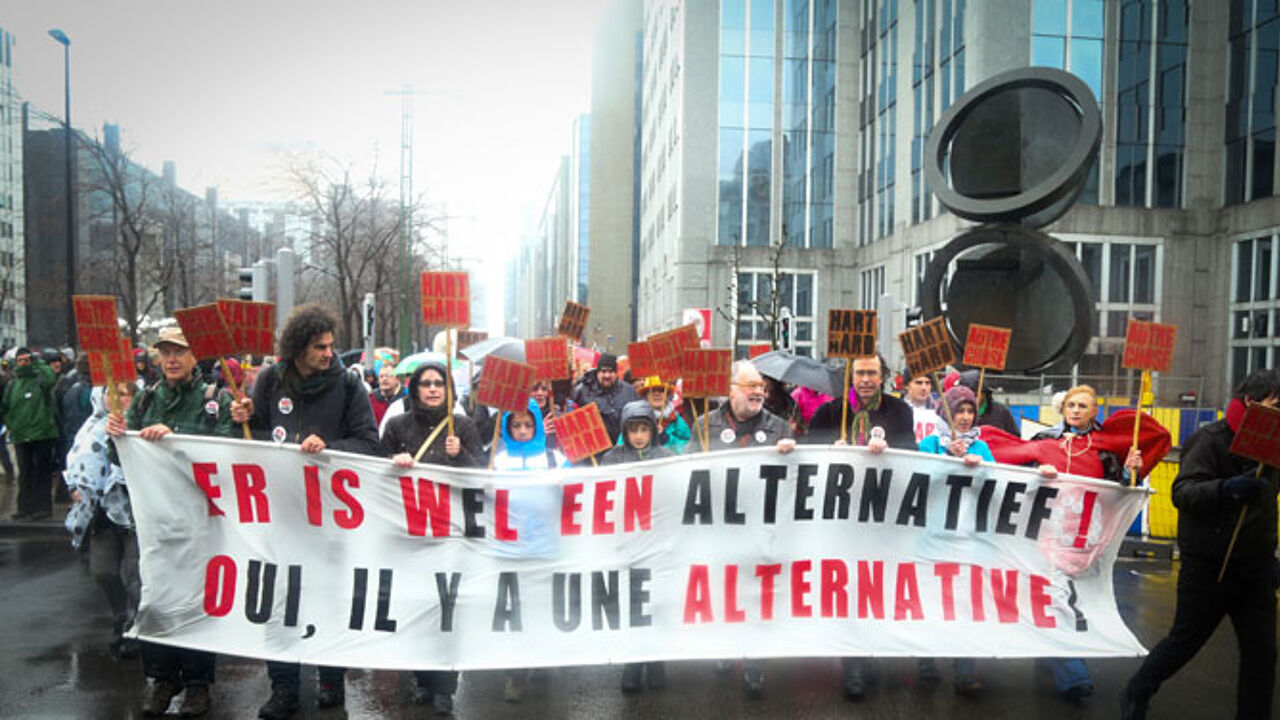 Over 150 movements and associations are taking part in the march, which started around 2pm at the Brussels North Station. Among them are trade unions, north-south movements, students and elderly people among others.
They criticize the government for making the wrong choices, claiming that the spending cuts are too one-sided, aimed at public services in general, social services and people in benefits. They demand a policy that creates new jobs and that gets more cash from the rich and wealthy on the incoming side.
"I work for the health fund and we are being confronted with misery, with people ending up in poverty every day", explains one lady. "I think it's absolutely necessary to show we don't agree. Even in this kind of weather, yes. I am happy to make the effort." 
The march is not a classic demonstration but rather a 'Big Parade' that includes various entities, 10 different groups that highlight 10 principles for a different society. 
Police counted 17,000 participants, organisers over 20,000. Spokesman Wouter Hillaert says that he was hoping for 10,000 to 20,000 participants, but that the real number is not the main thing. "It's not about the number, but about the variety of groups that are joining: a whole range of different movements and individual citizens."