Belgium starting hunt for Wales and Gareth Bale
The Belgian national football team - dubbed the Red Devils - cruised past Cyprus in their Euro 2016 qualifier on Saturday. On a wet and windy evening in Brussels, Belgium took it 5-0. If the Red Devils manage to move past Israel next Tuesday, they will be equal on points with leaders Wales in Group B.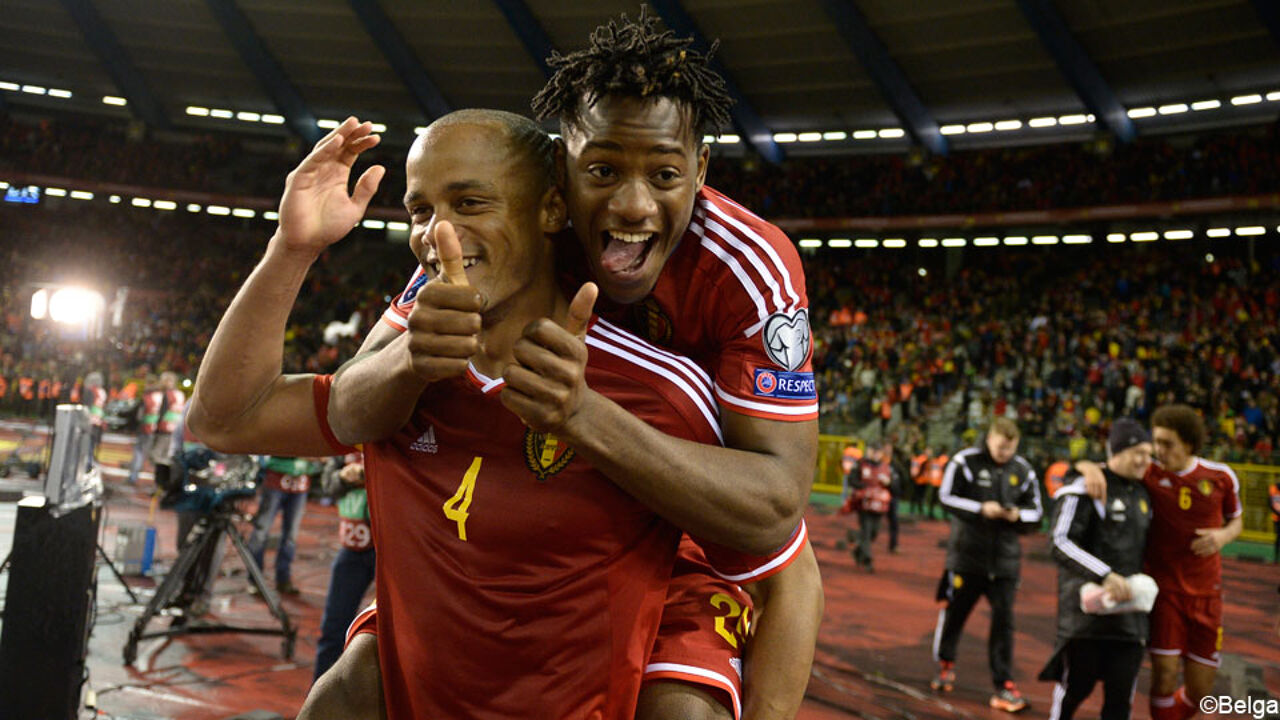 Skipper Vincent Kompany and young striker Michy Batshuayi (who scored on his debut for Belgium) celebrate after the game.
Belgium had missed their start in the qualifying campaign, only picking up 5 points from 3 matches (beating Andorra, but drawing against Bosnia and Wales). The Welsh win at Israel earlier on Saturday meant that Belgium - with two games in hand compared to Wales - needed two wins in their two upcoming games to restore the confidence and catch up with leaders Wales.
Part 1 of the challenge was met yesterday, as Belgium downed Cyprus (that never impressed) 5-0 before a sell-out crowd of 45,000. It eventually became a walk in the park on a wet and windy evening in Brussels. Cyprus concentrated on some tough defending, making the Belgians work hard for their money. It was Manchester United midfielder Marouane Fellaini who broke the deadlock with a shot in the left corner, 1-0 on 21 minutes.
Aston Villa striker Christian Benteke headed home an Eden Hazard cross 15 minutes later, 2-0. Belgium took a slower start after the break. It was again in-form Fellaini who scored, this time with a nice shot in the far corner. Chelsea's Eden Hazard added a 4th one after a personal effort, with substitute Michy Batshuayi (Olympique Marseille) making it 5-0.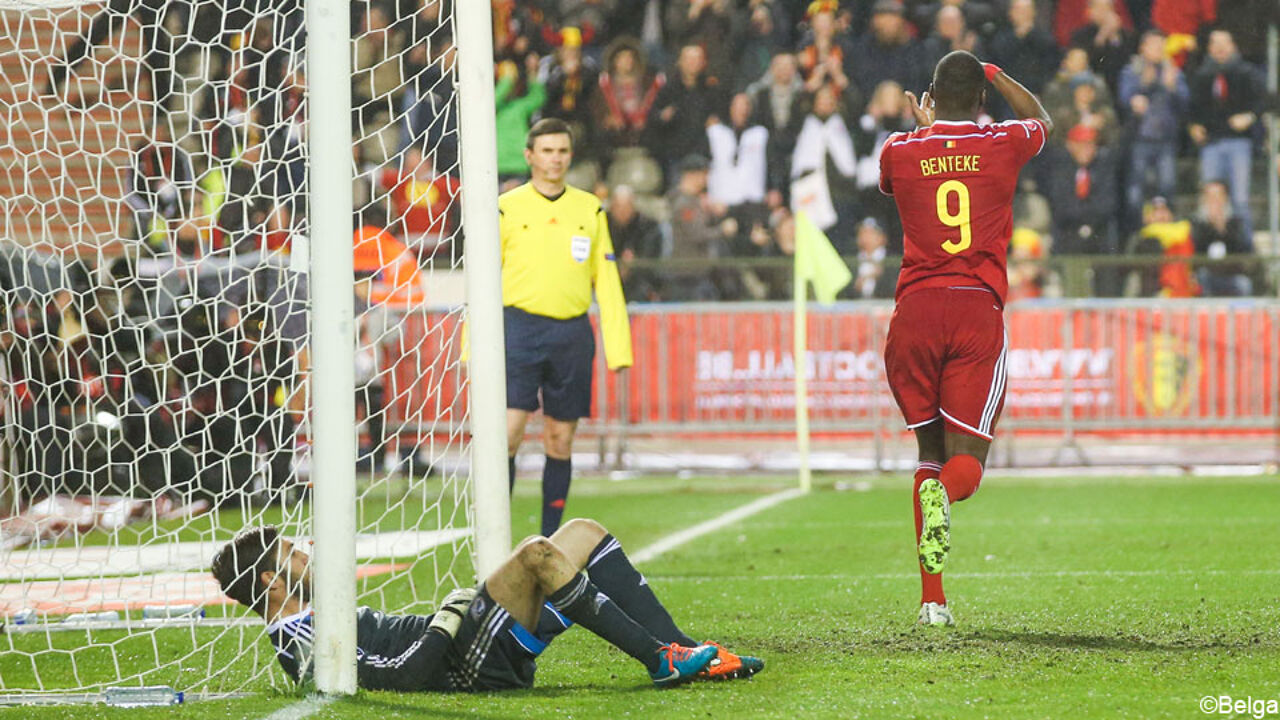 Belgian starting 11 with British touch
Both Cyprus and Belgium missed a number of key players. Belgium did it without Everton strikers Romelu Lukaku and Kevin Mirallas and midfielder Steven Defour among others.
National team coach Marc Wilmots fielded both Kevin De Bruyne (Wolfsburg) and Hazard, although both normally act as playmakers. Wilmots made sure they wouldn't bother each other by having Hazard moving in from the left side and De Bruyne from the right side, although both also turned up in a more central role. 7 players in the Belgian starting 11 are playing for British clubs.
BELGIUM: Courtois; Alderweireld, Kompany (cap), Lombaerts, Vertonghen; Nainggolan, Witsel, Fellaini (69. Ferreira Carrasco); De Bruyne, Hazard (70. Mertens), Benteke (77. Batshuayi)
Belgium chasing Wales
STANDINGS (matches played and points): 1.Wales (5-11) 2.Israel (4-9) 3.BELGIUM (4-8) 4.Cyprus (5-6) 5.Bosnia (5-5) 6.Andorra (5-0)
Wales were steered to a 0-3 win in Israel by star player Gareth Bale and hold a goal difference of 7 to 2 (+5). Belgium have 12 goals scored and 1 swallowed, putting them on +11. This means that Belgium would move past Wales to first place if they beat Israel on Tuesday.