Police stop 562 illegals on motorway carparks
Last year police stopped 562 illegals at motorway carparks in the provinces of East and West Flanders as well as Flemish Brabant in Belgium.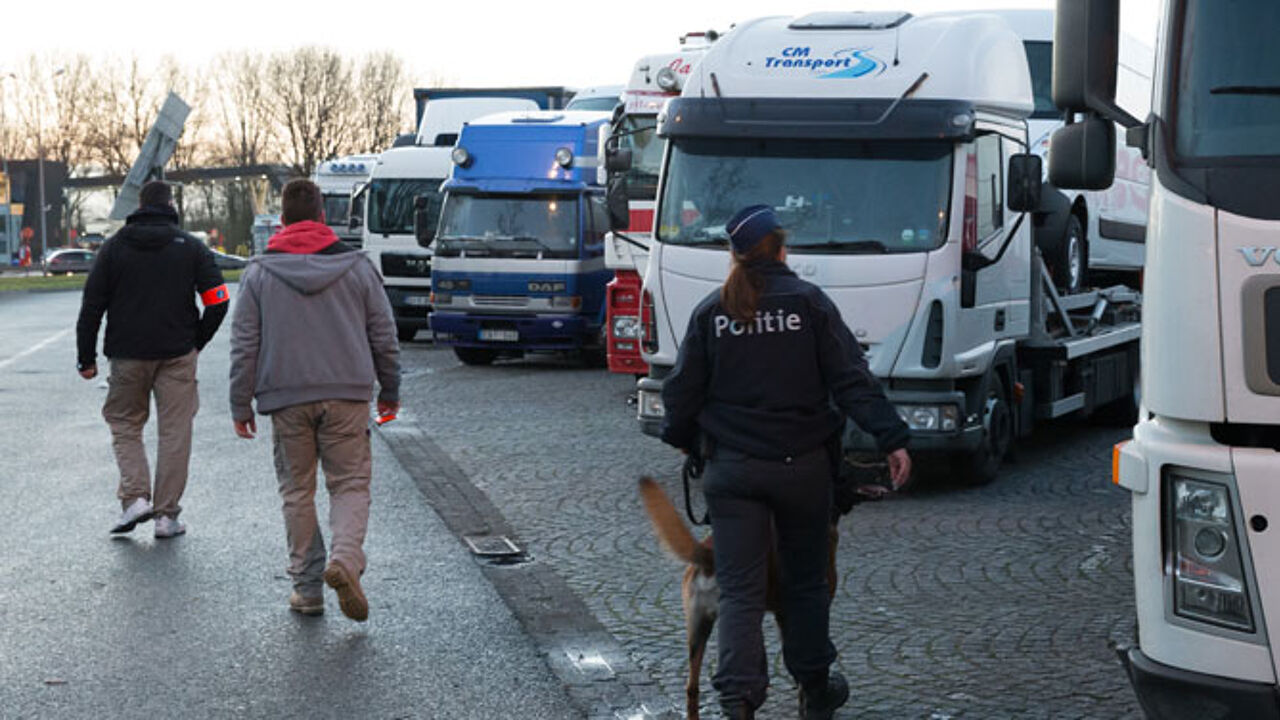 Foto Kurt bvba
Chief commissioner Michael Jonniaux of the Belgian traffic police released the figure during an operation targeting people-traffickers at carparks in Jabbeke and Drongen on the Brussels Ostend motorway . During the operation police searched lorries and especially refrigerated lorries with dogs in search of illegals.
Most of the 562 illegals stopped last year hailed from Syria, Afghanistan and Iran.
Belgian Asylum Secretary Theo Francken is working on a new information campaign targeted at lorry drivers. Drivers will be shown how they can take preventative action. Mr Francken is also dispatching a liaison officer to Paris to step up co-operation with the French. He has invited the French to send an officer to Brussels too. He said it was strange Belgium had such an officer in The Hague in the Netherlands, but not in France. Mr Francken noted that as a result of the intensive checks in East and West Flanders the problem seems to be shifting to Flemish Brabant, to carparks at Rotselaar and Groot-Bijgaarden.