De Wever: "Too ridiculous for words"
The Leader of the Flemish Nationalist Party (N-VA) and Mayor of Antwerp Bart De Wever has responded with surprise to a complaint of racism lodged against him by 8 Moroccan Belgians (7of whom with Moroccan roots) and a human rights organisation. According to Mr De Wever the legal action is "too ridiculous for words". If I am convicted it would be game over. Why would I want to carry on in politics?"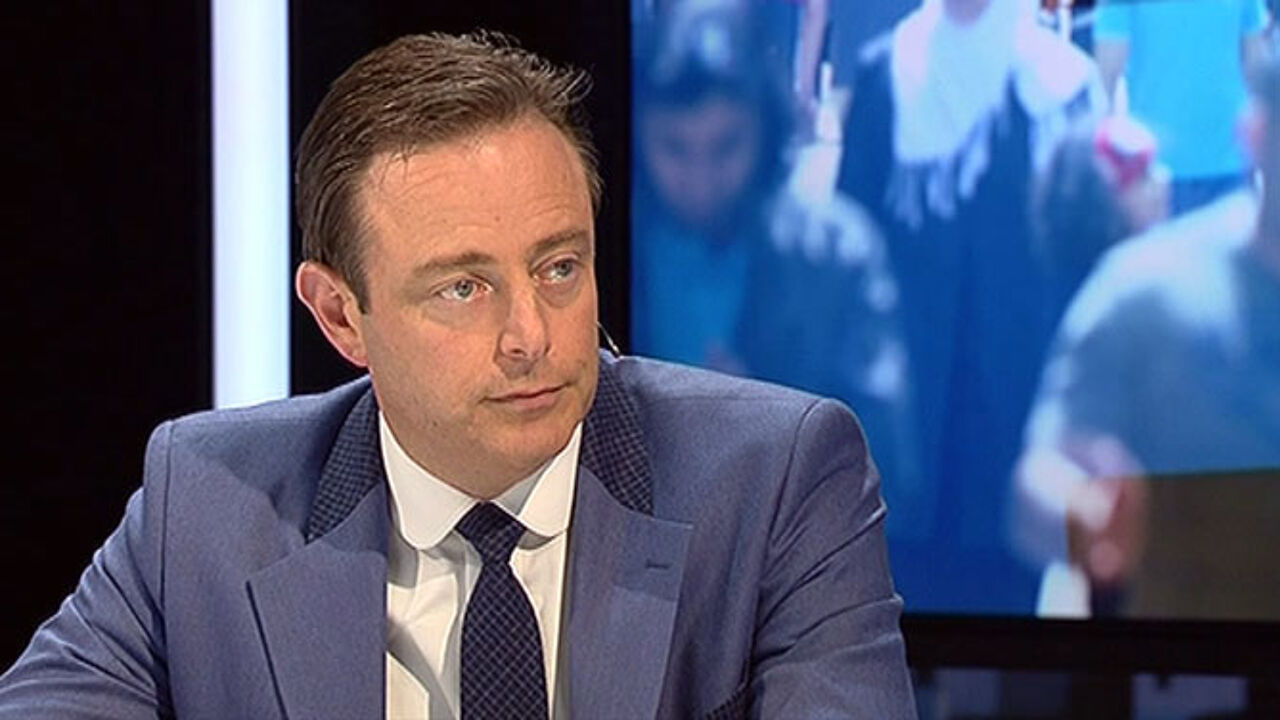 After a week of protest and a racism complaint lodged with the Antwerp Judicial Authorities. Bart De Wever remains unrepentant about the comments he made last week about Moroccan Berbers in VRT television's current affairs programme Terzake.

Speaking in an interview in Wednesday's edition of the daily 'Het Laatste Nieuws', Mr De Wever says that he has no intention of apologising.
Mr De Wever adds that those that listened properly to what he said in his interview with Terzake will "have heard that I had good intentions. I put my finger on a problem and expressed my concern. As the Mayor of city in which people of 174 different nationalities live it would have been very stupid if what I had said had been said out of ill intent."

However, Mr De Wever concedes that it might have been better if he had been "less specific".

"It is not because I mentioned Berbers as a group that I wanted to stigmatise every individual Berbers."
Mr De Wever says that it is strange that no objections were raised straight after the interview, but "once one wolf had starting howling about it in the morning all the other wolves in the woods had joined in by the evening".
"Conviction would mean game over"
The Mayor of Antwerp says that the attacks are personal rather than on the content of what he said in the Terzake interview. "Here it's not about what was said, but rather who had said it."
Mr De Wever repeat his earlier claims that other mayors such as the socialists Louis Tobback (Leuven, Flemish Brabant) and Daniël Termont (Ghent, East Flanders) have both said worse in the past.
The chance that Mr De Wever will be prosecuted is minimal. As an MP he enjoys parliamentary immunity. It is unlikely that this would be waved as to do so would require a majority in the Chamber of Representatives where N-VA is by far the largest party. In the unlikely event that he should be convicted, Mr De Wever says that it would be "game over", the end of his political career.
Praise for Prime Minister Michel
Bart De Wever goes on to attack the minority rights activist Dyab Aboe Jahjah, the solicitor Abderrahim Lahlali and the Flemish Christian democrat and liberal parties (who form coalitions with the nationalists in Antwerp, the Flemish Community and at federal level). He says that he will "not easily forget" the way both parties distanced themselves from him and his comments.
However, Mr De Wever has words of praise for the Federal Prime Minister Charles Michel (Francophone liberal) "I there is one person whose life is made harder when N-VA is portrayed as a gang of racists then it is him. He could have deserted me, but he didn't. That makes him a big man".