Changes afoot at Belgium's diplomatic missions
The Belgian Foreign Ministry has announced changes at 27 of our country's diplomatic missions abroad. From this summer there will be changes afoot at a number of our embassies, consulate-generals abroad and permanent representations at international organisations.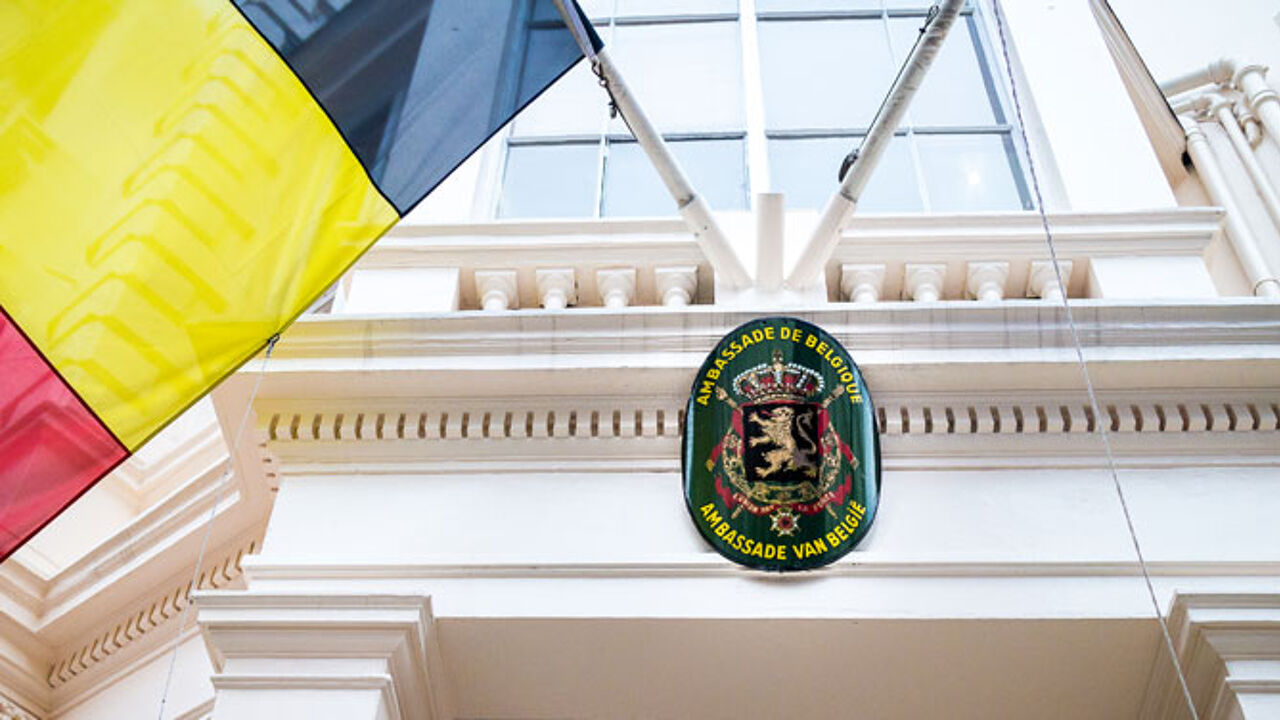 For example, Belgium's ambassadors in Paris and Rome will be switching places. King Filip has rubber-stamped the Foreign Ministry proposals and the staff changes will become effective from the summer.
This is the list of personnel changes
Abidjan, Ivory Coast: Mr. Hugues Chantry (currently Ambassador in Addis Ababa)
• Abuja, Nigeria: Mr. Stéphane De Loecker (currently Advisor to the Western Europe / Central Europe / North America department, Ministry of Foreign Affairs)
• Addis Ababa, Ethiopia: Mr. Didier Nagant (currently Counsellor at the Embassy in Rome)
• Amman, Jordan: Mr. Hendrik Van de Velde (currently Spokesperson of the Ministry of Foreign Affairs)
• Athens, Greece: Mr. Luc Liebaut (currently Ambassador in Tokyo)
• Bucharest, Romania: Mr. Thomas Baekelandt (currently Ambassador in Amman)
• Budapest, Hungary: Ms. Marie-France André (currently Director Disarmament and Non-Proliferation, Ministry of Foreign Affairs)
• Dakar, Senegal: Mr. Philippe Colyn (currently Director Foreign Policy of the EU, Ministry of Foreign Affairs)
• Dar es Salaam, Tanzania: Mr. Paul Cartier (currently Minister Counsellor at the Permanent Representation to the UN in Geneva)
• Hanoi, Viet Nam: Ms. Jehanne Roccas (currently Director South and East Asia / Oceania, Ministry of Foreign Affairs)
• Helsinki, Finland: Mr. Philippe Beke (currently Ambassador in Bucharest)
• Islamabad, Pakistan: Mr. Frédéric Verheyden (currently Advisor to the South and East Asia / Oceania department, Ministry of Foreign Affairs)
• Havana, Cuba: Mr. Patrick Van Gheel (currently Director Trade Policy, Ministry of Foreign Affairs)
• Lisbon, Portugal: Mr. Boudewijn Dereymaeker (currently Director Human Resources of the Foreign Service, Ministry of Foreign Affairs)
• Luanda, Angola: Mr. Frank Felix (currently Consul at the Embassy in Ankara)
• Oslo, Norway: Ms. Nancy Rossignol (currently Ambassador in Zagreb)
• Paris, France: Mr. Vincent Mertens (currently Ambassador in Rome)
• Rome, Italy: Mr. Patrick Vercauteren (currently Ambassador in Paris)
• Tokyo, Japan: Mr. Gunther Sleeuwagen (currently Director Eastern and South-eastern Europe / Central Asia, Ministry of Foreign Affairs)
• Zagreb, Croatia: Mr. Philippe Benoit (currently Advisor to the Secretary-General, Ministry of Foreign Affairs)
 
Consulate-Generals
• Hong Kong, China: Ms. Michèle Deneffe currently Director Middle East / North Africa, Ministry of Foreign Affairs)
• Montréal, Canada: Mr. Hubert Roisin (currently Advisor to the Royal Palace)
• Mumbai, India: Mr. Peter Huyghebaert (currently Ambassador in Abidjan)
• São Paulo, Brazil: Mr. Charles Delogne (currently Ambassador in Luanda)
Permanent Representatives
• OPCW, The Hague: Mr. Christian Lepage (currently Ambassador in Bratislava)
• OECD & UNESCO, Paris: Mr. Jean-Joël Schittecatte (currently Director Neighbouring Countries, Ministry of Foreign Affairs)