Did troops help to cut crime?
There was a 30% fall in crime in streets in Brussels and Antwerp in where soldiers were posted to guard potential terrorist targets such as embassies and Jewish schools during the period in which the terror alert level was raised from 2 to 3. The figures appear in Thursday editions of the dailies 'Het Laatste Nieuws' and 'La Dernière Heure'. The figures compare the period between 15 January and 9 March this year, during which terror alert level 3 was in force with the same period last year.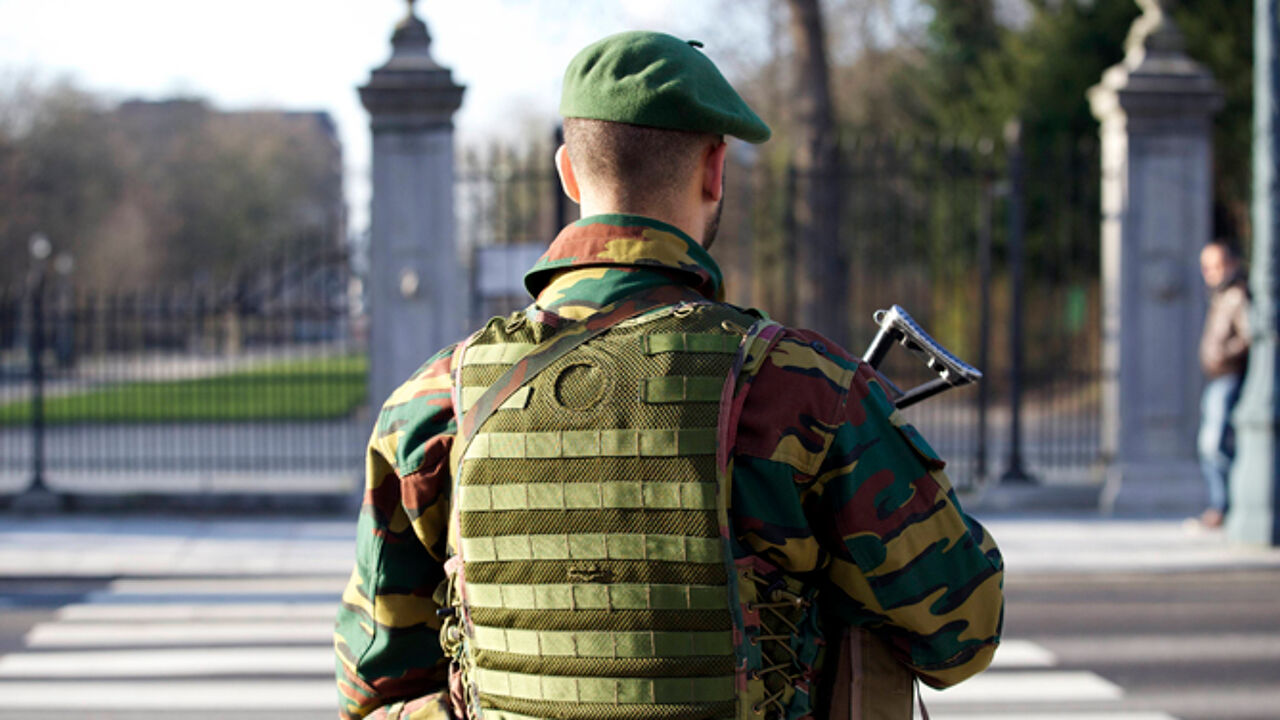 During the first 12 week of this year the Brussels-Capital Elsene local police service drafted 550 crime reports. This is well down on the 790 crime reports that were drawn up during the same period last year.
It was a similar picture in Antwerp where the number of crime reports was down from 459 during the first 12 weeks of last year to 314 during the first 12 weeks of 2015. The fall-in the number of burglaries, thefts and instances was most pronounced.
The Interior Minister Jan Jambon (Flemish nationalist) told the papers that the fall in crime figures can be explained by the presence of soldiers (118 in Brussels and 57 in Antwerp) on the streets.
The terror alert level was raised to level after the raid on a house in Verviers that was being used by an Islamist terror cell on 15 January.
The Mayor of Brussels Yvan Mayeur (Francophone socialist) doesn't share Mr Jambon's view about the reason behind the fall in the crime figures.
Mr Mayeur says that crime was already falling in 2014 and to his knowledge the presence of troops on the capital's streets had no influence on the crime figures for the first 12 weeks of this year.