The man behind 'Ugly Belgian Houses': "It strikes everyone"
Belgium has a wide variety of different types and styles of houses, to put it in a neutral way. Some call this reputation "notorious", others "famous". It just depends how you look at it. Hannes Coudenys has been collecting pictures of - what he labelled as - 'Ugly Belgian Houses' for several years. He released a book about a month ago, and was glad to receive various orders from abroad. The subject is one that intrigues many people living outside Belgium. Flandersnews met the author for a long interview. This is his story, about how the concept came about, the first steps, fierce opposition and a second, successful attempt culminating in a book.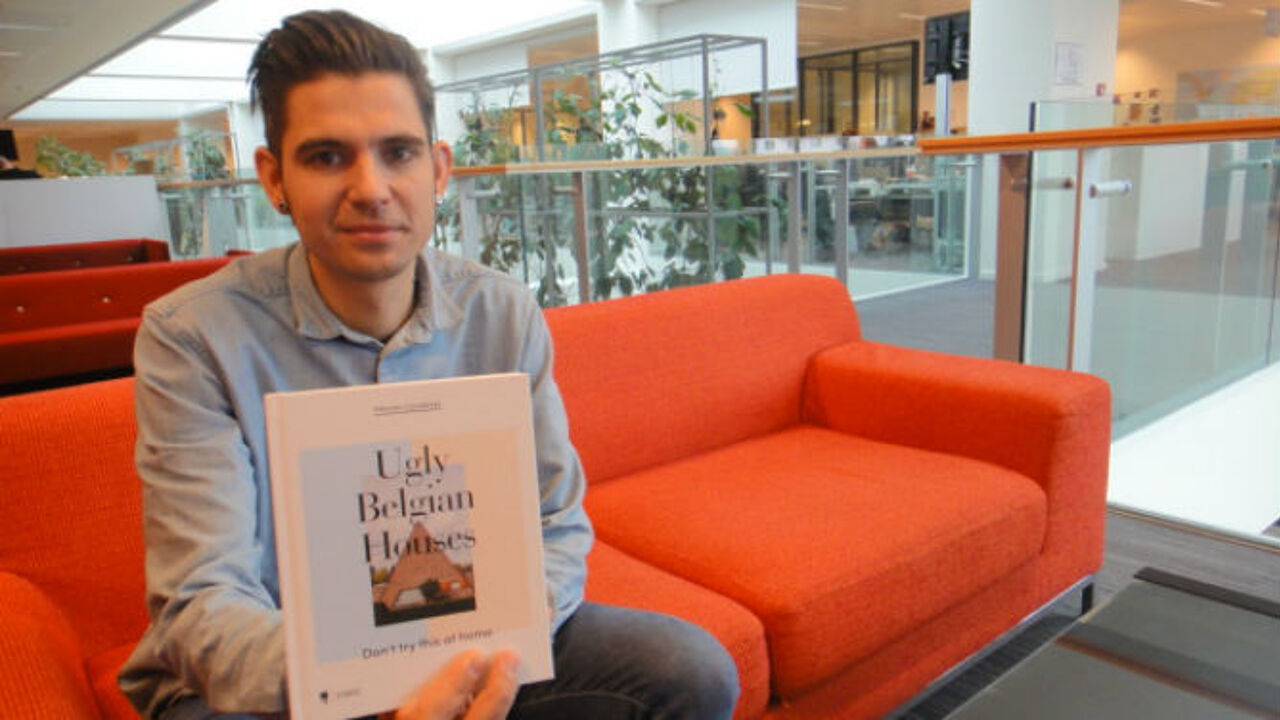 It began in Veldegem
We meet Hannes Coudenys (33) at the VRT, where he works as a freelance digital creative, helping companies to develop online social media and initiate creative campaigns.
"I grew up in a small village in West Flanders, Veldegem, where my parents had a shop in one of the main streets. "I remember that my father had the front façade renovated at one stage. This gave the house a more modern look, but also created a bigger contrast with the rest."
"I visited Belgium but I missed it!"
This "mix" of different-looking houses is typical for the many smaller Belgian towns and municipalities, not so much for the big cities.
"I remember tourists telling me they were in Ghent and Brussels but they didn't see the typical 'ugly Belgian houses' they had discovered online. They were slightly disappointed to have missed out on that typical aspect of Belgian architecture and will have to come back one time to get a taste of it", Hannes smiles.
"I strikes everyone, not just me!"
As a pupil, Hannes Coudenys cycled to Bruges every day to go to school. He had to cover a distance of some 20 kilometres on a typical local road, where you never seem to notice where one village ends and where the next begins as it is lined with houses almost the whole way. That is, different types of houses that often clash, rather than forming a nice-looking overall picture looking at it from the street as you pass by.   
"I guess it strikes everyone. At that time, it was 2011, I was working at a news site and social media were booming. I decided to publish a picture in a personal blog on Tumblr. Not as a complaint or anything, just because it struck me time and again."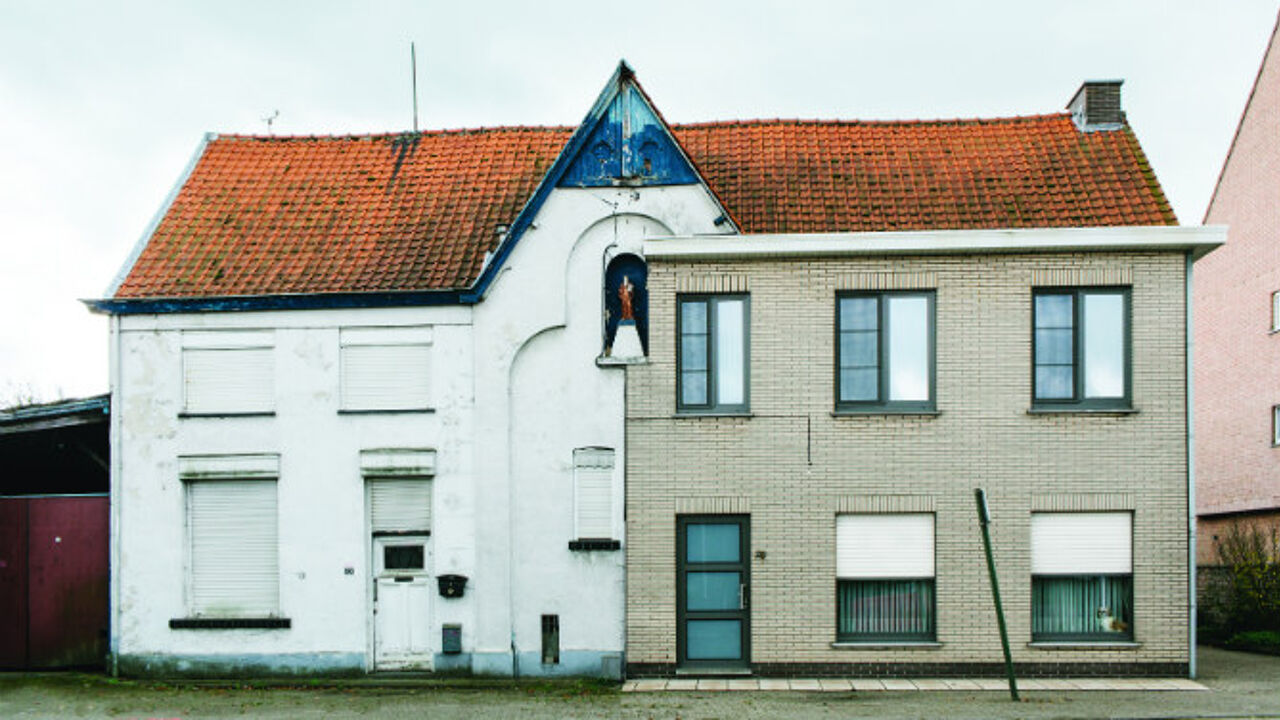 Tough resistance
Reactions galore: "Many positive ones, but also very negative ones." Hannes received e-mails from lawyers and eventually gave in, stopping the blog altogether. "I can understand the negative reactions in a way... It's the house of their dreams and I am demolishing it!"
He could never really let go of the idea however, relaunching a digital initiative a year later, in 2012, but not after doing some proper thinking first. Belgian legislation protects the architects' intellectual property, and he also wanted to counter privacy concerns.
Belgium occupies a specific position in the area. "I received reactions from Dutch readers. They said it would not have been a problem in the Netherlands as legislation is different there. But unfortunately this was not the case here in Belgium!"
"I just couldn't resist the idea"
Hannes relaunched the idea in 2012 via Facebook and Instagram. "I just couldn't resist the idea! But I had learned from the past, and wanted create a clear frame. If anyone would have a problem with a picture of a house being published, they should let me know ASAP. I promised I would take it offline. We shouldn't waste money and energy on fighting and starting legal battles."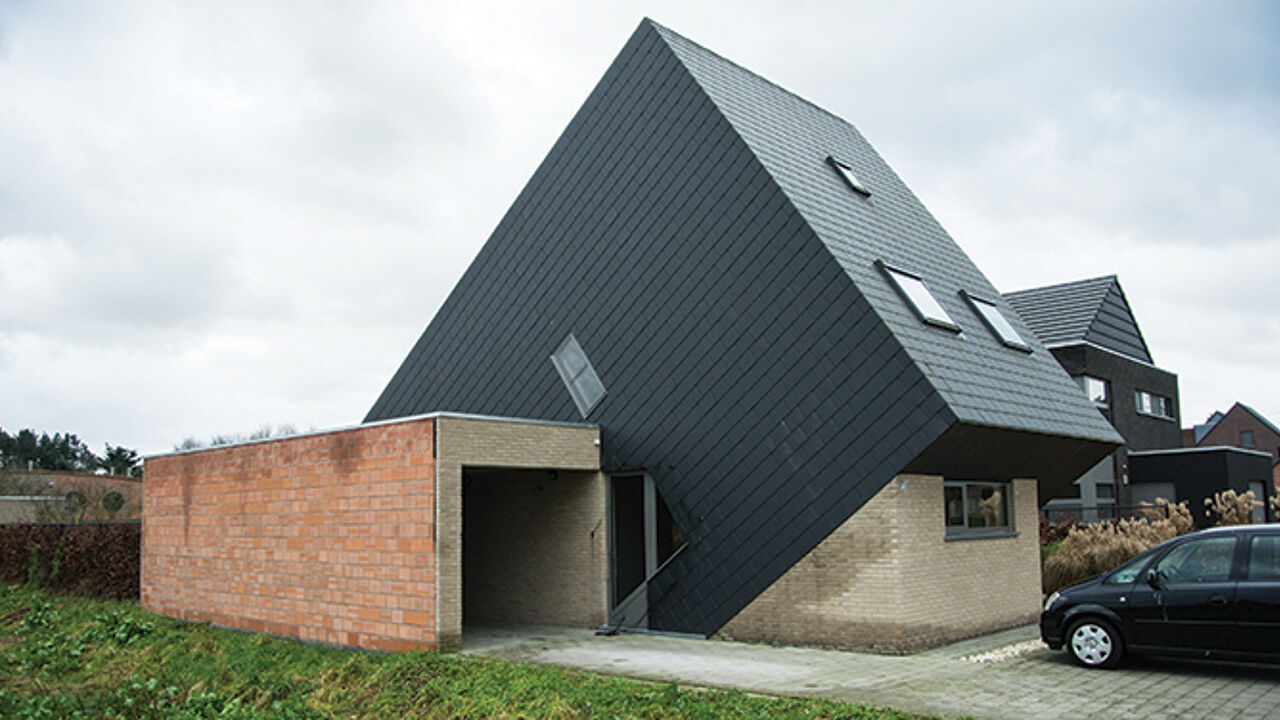 Kevin Faingnaert
Foreigners join debates as the concept booms
One thing was for sure: the concept worked. "It boomed, you wouldn't believe it! We also had many foreigners online. I think that about 30 per cent of the Instagram feedback posts came from foreigners."
"Opinions were divided. Some didn't agree at all that this or that house should be labelled as 'ugly'. Yes, I admit, it's not always ugly houses as such, but maybe more 'special houses'." He kept the initial catchy phrase though, for the branding aspect of things.
The Dutch just adore it!
Considering the curiosity aroused among foreign readers, Hannes usually posts an English caption together with a new photo, to start a discussion (photo).
The Netherlands have a much stricter town and country planning than Belgium, and the Dutch just love the many pictures of strange looking houses. "They find it fantastic. Some wish their country would relax rules as well, while others are warning that it shouldn't become a second Belgium. You know, a Dutch association of architects ordered 10 of my books to be able to share the Belgian experience."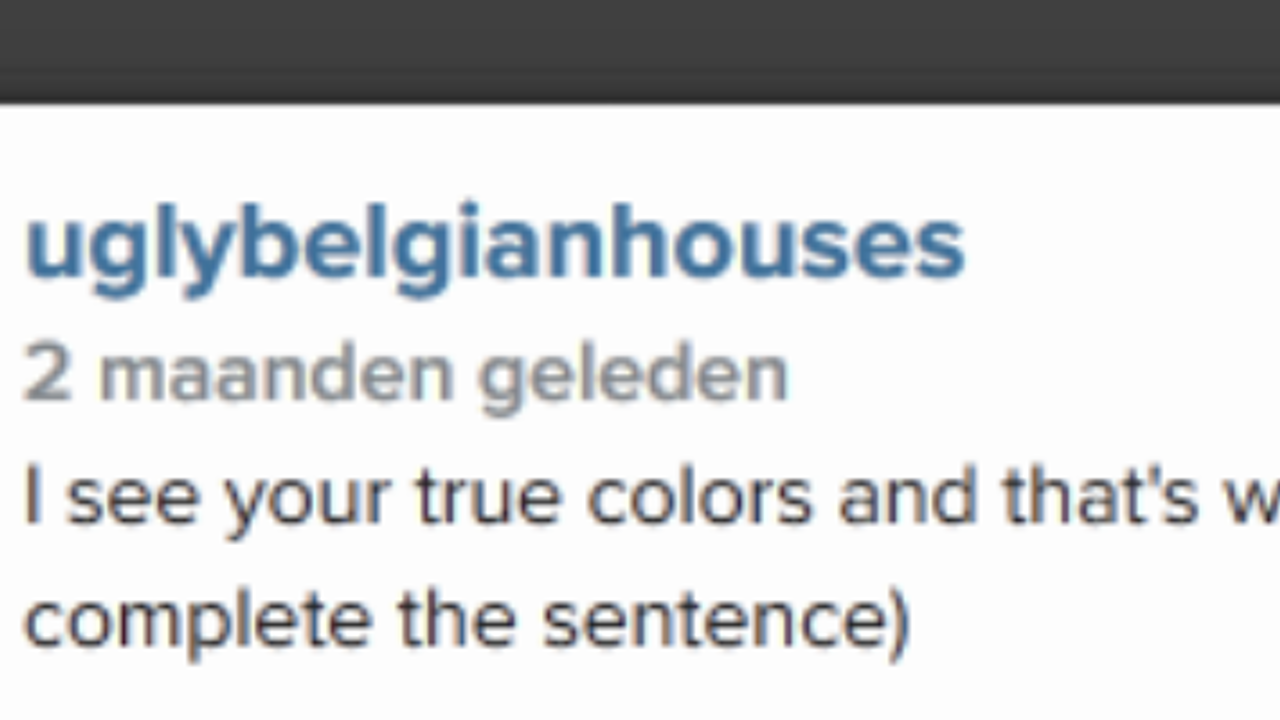 "I thought: we'll never get this book finished!"
The collection of online pictures had to end up in a book somehow, although nothing was easy or straightforward. "It was terrible! I often thought: we'll never get there." Although no addresses are published, or names of house owners, many people refused to have their house pictured in a book under the label 'Ugly Belgian Houses'. 
Hannes and a group of friends had to visit each house to have an individual chat with the owners to obtain permission. About 1 in 3 agreed, but that was just the start. Part 2 was contacting the architects. Again, many pictures had to be scrapped. "This was the toughest phase. You have to know that architects keep the copyright until 70 years after construction. Some had even passed away."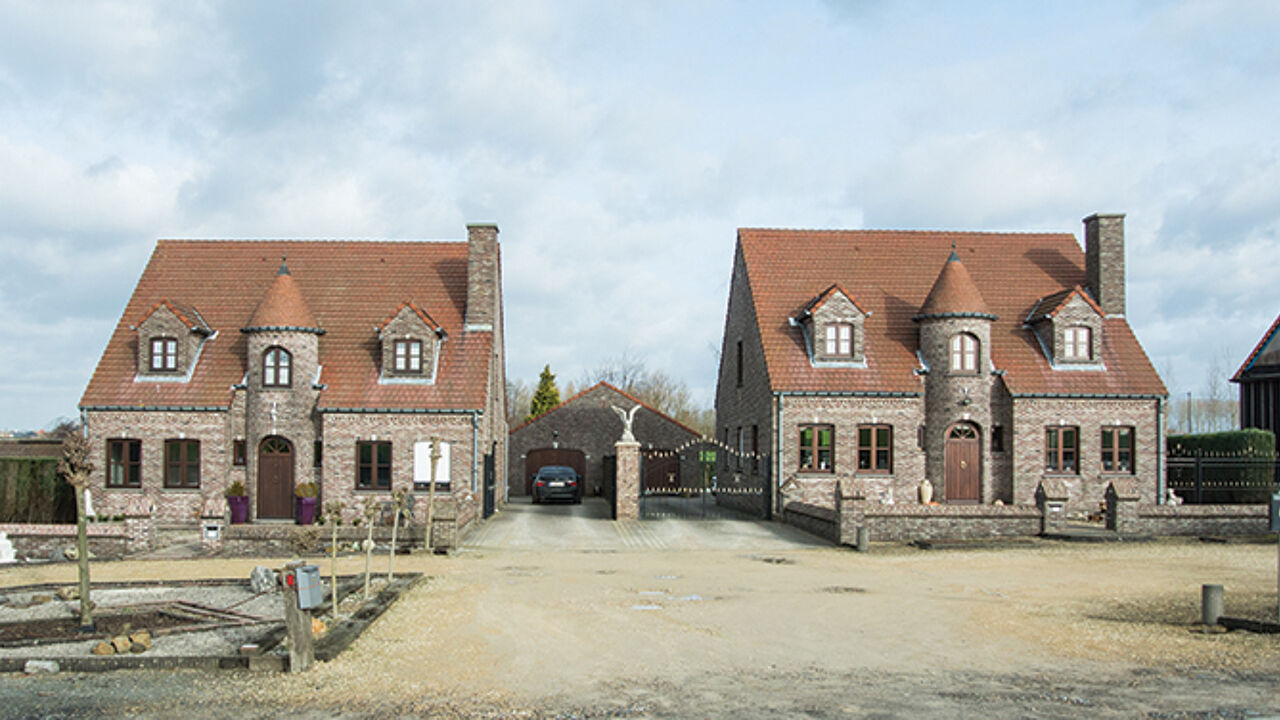 Kevin Faingnaert
"Aha, I knew the Ugly Houses Man would come"
The process ended up in a book of 50 pictures, coming from between 400 and 500. The book has been ordered from various parts of the world, like Dubai, Australia, Canada, Sweden and Norway. "Among those ordering a book was Zaha Hadid - the famous British-Iraqi architect."
The book left him with some happy anecdotes. "I was once inside a house discussing things with the owner. The man expressed his doubts, until his daughter came down the stairs. 'Are you the Ugly Houses Man? I knew you would come!' She finally managed to convince her dad to go along."
"One of my friends who cooperated had entered a property and parked his car inside. A big gate had closed behind him. He couldn't get out. He spent no fewer than 7 hours inside to discuss the issue. He had to approach the house owner very carefully, but he obtained a 'yes' in the end. So the 7 hours were worth it!"
"Think twice before building a house"
The Ugly Houses project was such a success that it led to some spin-offs abroad, like in the United States, Ireland or Australia. Ugly Melbourne Houses for example can easily be found on Instagram.
Hannes has a last request for all Belgian residents who are thinking about building a house. "You, if I was the Town Planning Minister, I don't know what I would do. I guess it's too late now anyway. And I miss the specialist background to give good advice, like - the renowned Flemish architect - Peter Swinnen could."
"But I would call on the people intending to build a house to think twice, and to bear in mind that, whatever they will be building, it will be something that will be there for about 100 years, catching the people's eyes."
For more information, click here, also on Instagram and Facebook via uglybelgianhouses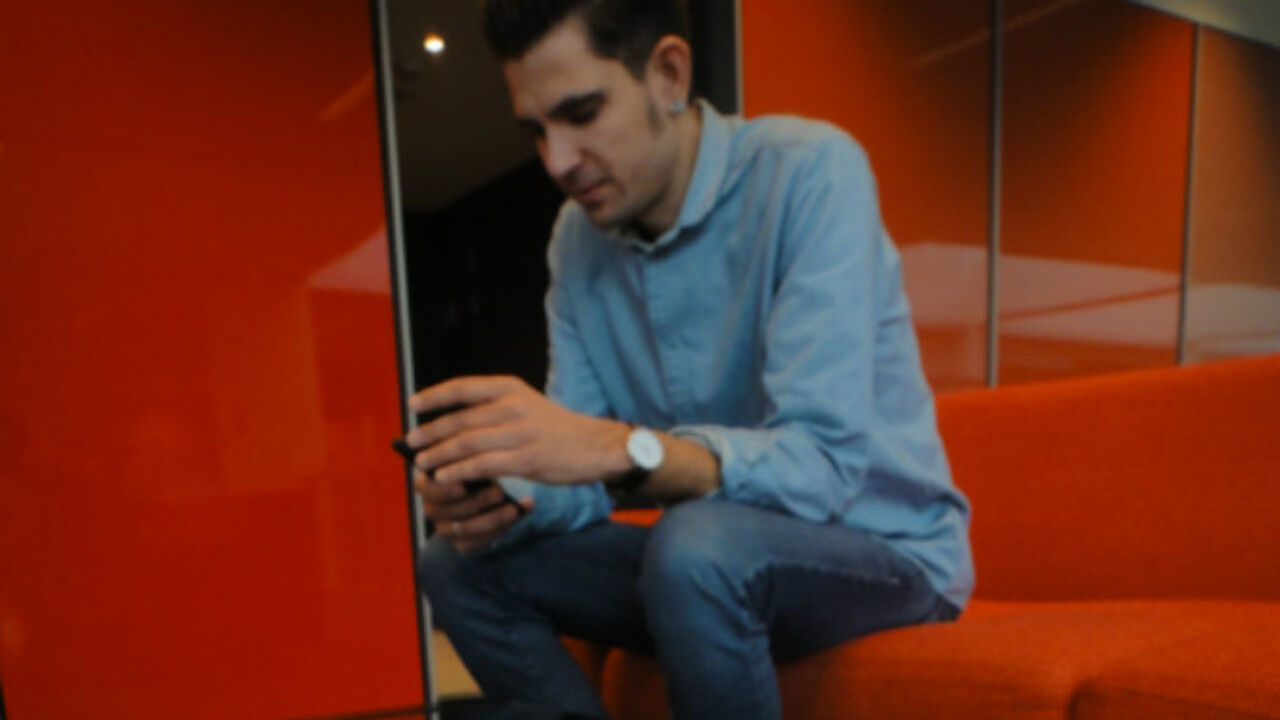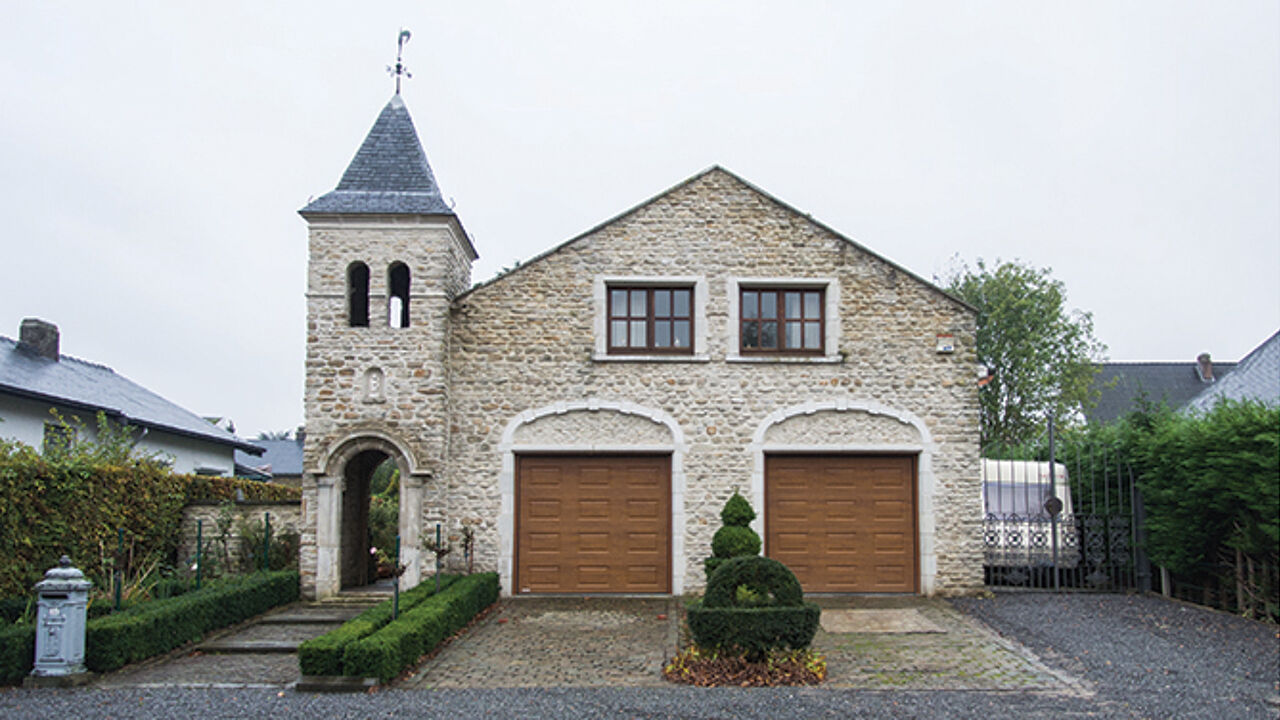 Kevin Faingnaert