Tour of Flanders for cycling enthusiasts
Sunday is one of the biggest days in the Flemish cycling calendar as the Tour of Flanders is staged, but on Saturday it's the day of the cycling enthusiasts as cycling fans from at home and abroad race an indentical route.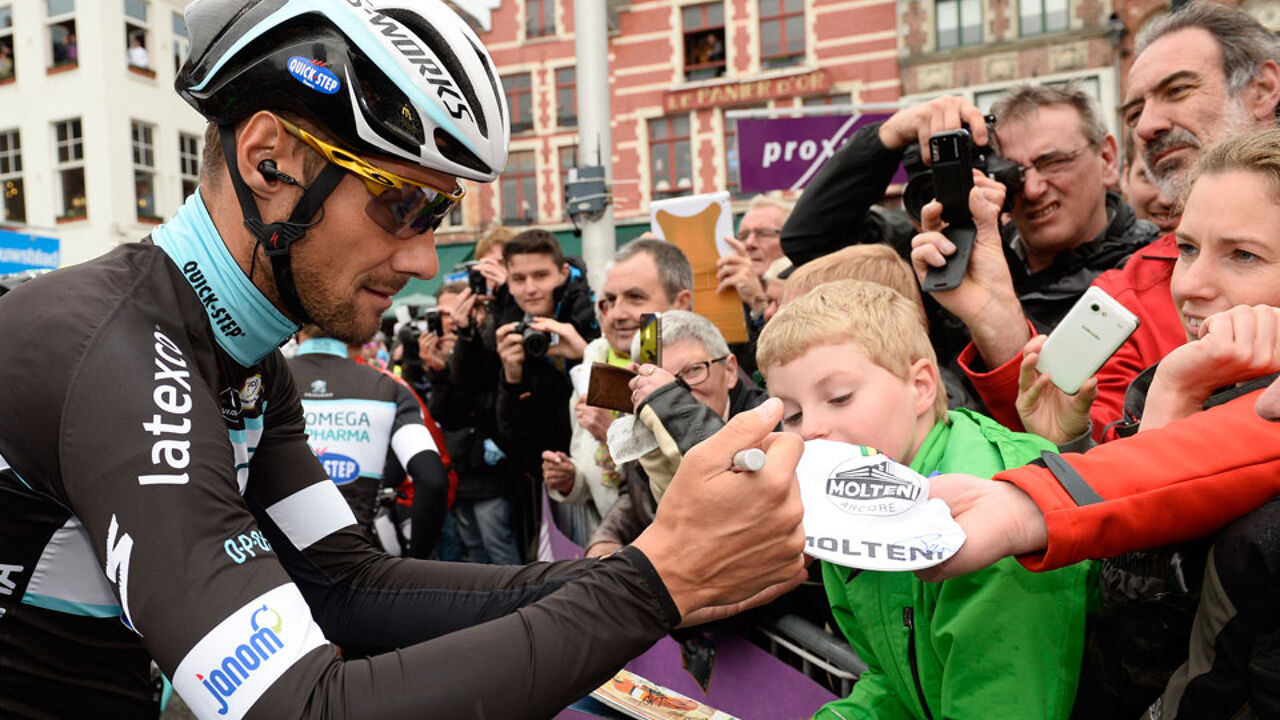 Cycling fans could choose from three different distances: 239km, 127km or 71km with starting points at Oudenaarde and Bruges.
Chris Vannoppen of organisers Golazo: "All 16,000 tickets were sold. Because of the bad weather some participants decided to opt for a shorter route than initially planned avoiding the Koppenberg."
4,650 people registered for the 239km event starting in Bruges and covering the route that the professionals will ride on Sunday. Some 500 switched to the shorter events because of the bad weather."
Between 7AM and 8AM under threatening and rainy skies some 4,000 cycling enthusiasts started in Bruges in the cold and the wind. The organisers have taken their precautions expecting scores of undercooled participants by the finish.
For the first time riders can skip the Koppenberg where many riders are obliged to dismount. Chris Vannoppen: "Because of the wet weather it's difficult to get to the top of the Koppenberg and many riders prefer to skip this part. Riders were better trained last year because of the finer weather last spring."