Belgian fetches prestigious theatre prize
The Belgian theatre great Ivo Van Hove has won an Olivier Award in London. Van Hove won the prize for Best Director for his play 'A View from the Bridge' which was performed at the Young Vic and Wyndham's theatre.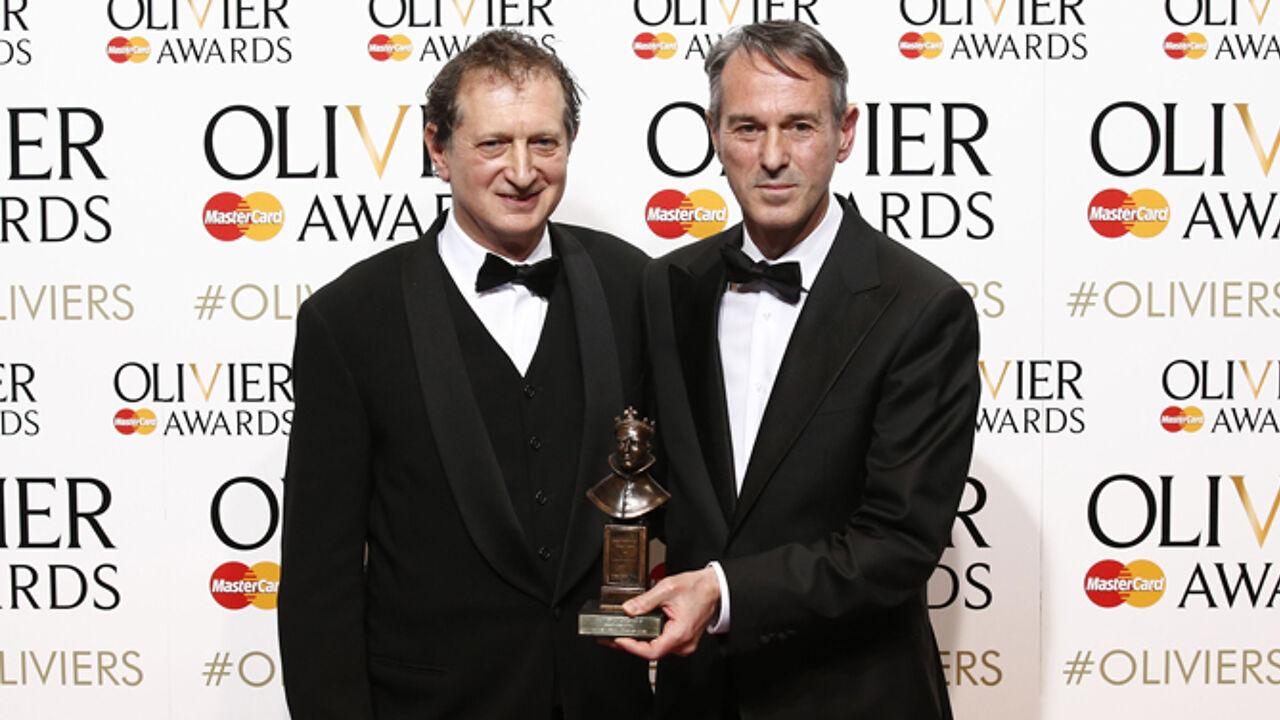 Ivo Van Hove (right) with the British director David Lan.
The Olivier Awards, named after the British actor Laurence Olivier, are presented every year by the Society of London Theatre "to recognise excellence in professional theatre". They are seen as the most prestigious prizes in the British theatre scene.
'A View from a Bridge' is based on a work of the American playwright Arthur Miller. It actually fetched 3 awards, also taking the one for Best Actor (Marc Strong) and Best Revival of an existing play.
Van Hove was not the only Belgian clinching an award as '32 rue Vandenbranden' of the Brussels-based company Peeping Tom (at the Barbican) won the category 'Best New Dance Production'.
Van Hove (56) is a Flemish opera and play director. His productions can be seen across the world, from Melbourne to New York.