Level crossing incident sparks fury
It was a remarkable sight in the Paris-Roubaix cycling classic: when the barriers went down at a level crossing in Northern France, the first riders of the bunch refused to stop and just continued, risking their own lives just before a high-speed train passed just seconds later. The Belgian company responsible for rail infrastructure, Infrabel, is furious.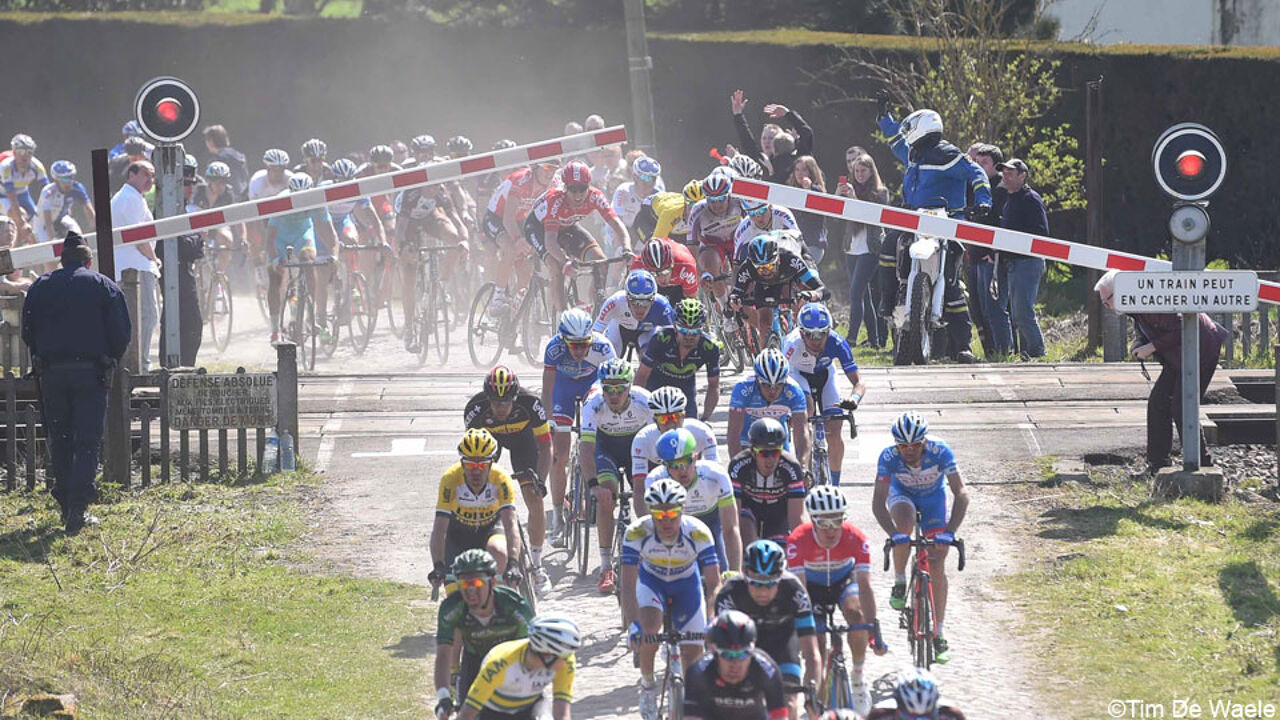 (c)Tim De Waele
Infrabel spokesman Thomas Baeken is not amused, to say the least, all the more because professional riders taking part in a classic race watched by hundreds of thousands of viewers, should give the right example: "It is unbelievable what happened there. We are staging campaigns and warning people in Belgium, and then you see this."
Baeken points out that figures show it is necessary to stage awareness campaigns and warn people of the dangers. Last year saw 47 accidents at level crossings in Belgium, in which 11 people died. Infrabel can take no action against what happened in Northern France, "but we would have launched a complaint for certain if it would have happened in Belgium." (later today it became clear that the French Rail Company SNCF is also taking legal action, red)
Baeken is afraid that amateur riders will pick up what they see on television, ignoring red signals and going under or in between closing barriers to gain time just before the train passes. "You also have to think about others. Maybe riders don't care so much about their lives, but imagine what the train driver is going through when he sees this happen, knowing he can never bring his train to a standstill in time."
Nobody was disqualified
The riders flouting traffic rules between Compiègne and Roubaix will not be punished by the race jury. In theory, they could all be disqualified, but the jury showed its understanding. "The peloton was going at such a fast pace, they couldn't just stop when doing 50 km/h. (...) Others riders had to stop, but this didn't influence the race."
What also played a role, was that the jury could not identify all riders. Among them was Bradley Wiggins and several others, but not everybody could be identified.