Show controversial comedian Dieudonné cancelled
The upcoming show by infamous French comedian Dieudonné has been cancelled. The performance was supposed to take place on 17 May at the Forest National Arena in Brussels. But the Sportpaleis Group, the company managing Forest National, has halted ticket sales, because it says it was misled as to the contents of the show. Les Productions de la Plume, the production company behind Dieudonné, took legal action, but a judge has now decided that the breach of contract was justified.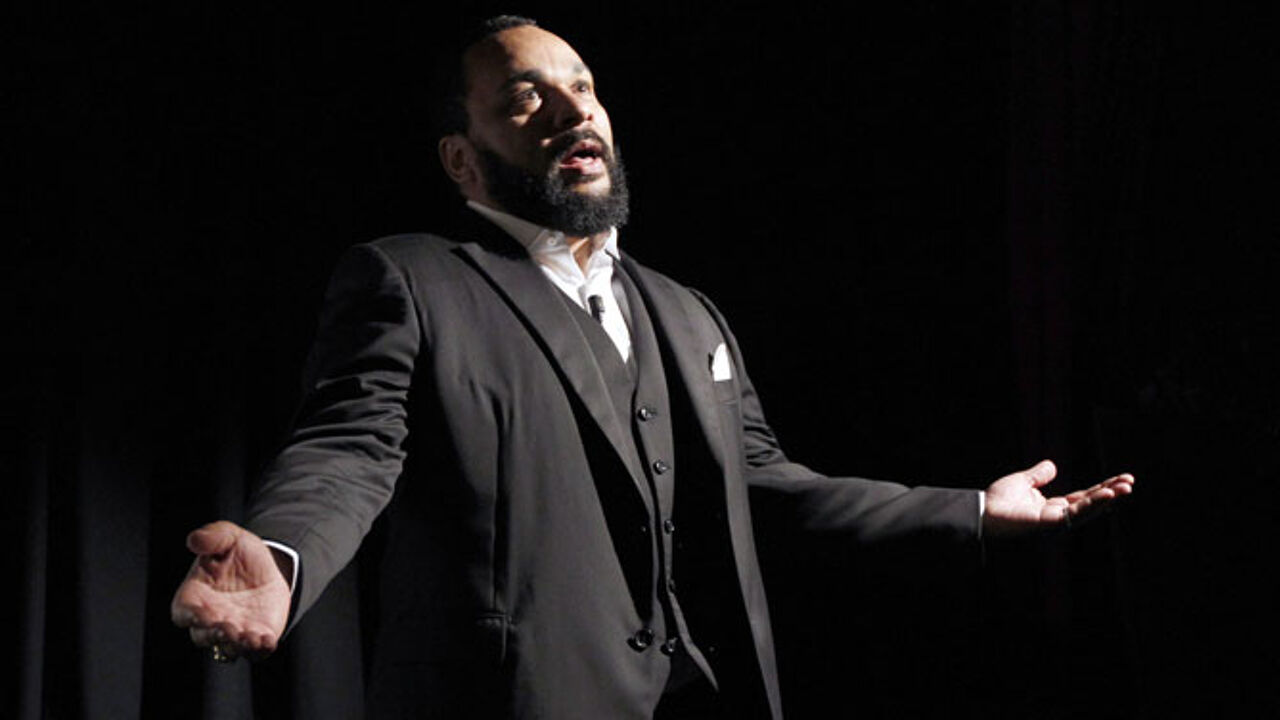 "The judge has decided that the production company deliberately obscured the controversial contents of the show, partly by giving the Sportpaleis Group another title. Les Productions de la Plume told the event producer that the title of the show was 'La Bête' (The Beast)", says Christophe Goossens, attorney of the League Against Anti-Semitism. In fact, the show's title was 'La Bête Immonde' (The Loathsome Beast), which is a reference to Nazism and anti-Semitism, used by German playwright Bertold Brecht.
"A pity he wasn't sent to the gas chambers"
Dieudonné M'bala M'bala is a controversial figure, mostly because of his ruthless satire on Zionism and the Jewish lobby, which is perceived as racist and anti-Semitic. Some notorious utterances include a description of the holocaust remembrance as "memorial pornography", and mocking a Jewish journalist by saying it was a pity he wasn't sent to the gas chambers. Dieudonné was convicted in court eight times on charges of anti-Semitism. The comedian has always refused to apologise. Recently, he befriended the former leader of the far-right French National Front party, Jean-Marie Le Pen, who has been in the news for openly racist pronouncements.
It is not the first time Dieudonné's show got cancelled in Belgium. On 9 May 2012, Brussels police halted M'bala M'bala in mid-performance after deciding his 'jokes' conflicted with our national ethics laws. Two more shows were cancelled that year.