Heavily-armed officers guard opera show 'La Juive'
Yesterday evening, a large police force guarded the Ghent opera building during a performance of 'La Juive'. The Schouwburgstraat was partly closed to traffic.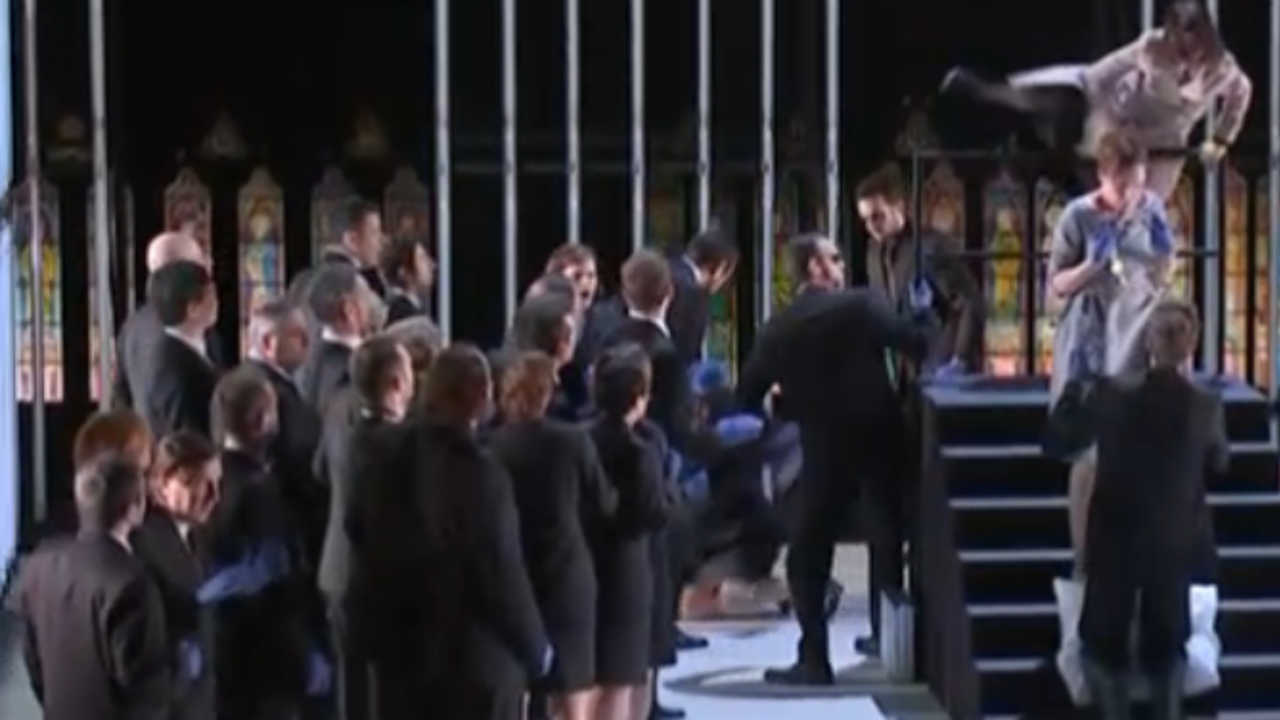 The opera 'La Juive' is about a deranged society that seeks salvation in extremism. The show is being held at the Ghent Theatre, ahead of a Jewish symposium that is being held as of today.
During the past couple of months, Jews have repeatedly been the victims of extremist attacks. That's why police aren't taking any risks. Police cordoned off the Schouwburgstraat sidewalk with tape, and five officers were stationed in front of the opera door.
Moreover, police officers armed to the teeth patrolled the Theatre Café and the opera building itself. They were there to guarantee the safety of the Jewish audience. The show ended at about 1AM.
'La Juive' is an 1835 opera by French composer Fromental Halévy. It touches the delicate subject of differences between Jews and Christians. It was extremely popular in the 19th century, the equivalent of a Hollywood blockbuster today. After being prohibited by the Nazis, 'La Juive' was cast into oblivion. Until now, when its themes are urgently relevant once again.
'La Juive' will be played in Ghent until the end of April. Then, it will come to Antwerp until early May.