2 minors arrested in cyber-attack case
Brussels police have arrested two minors in the case around the series of cyber-attacks on Francophone newspaper websites this week. Further investigation should determine if other (potentially adult) individuals were involved in the crime.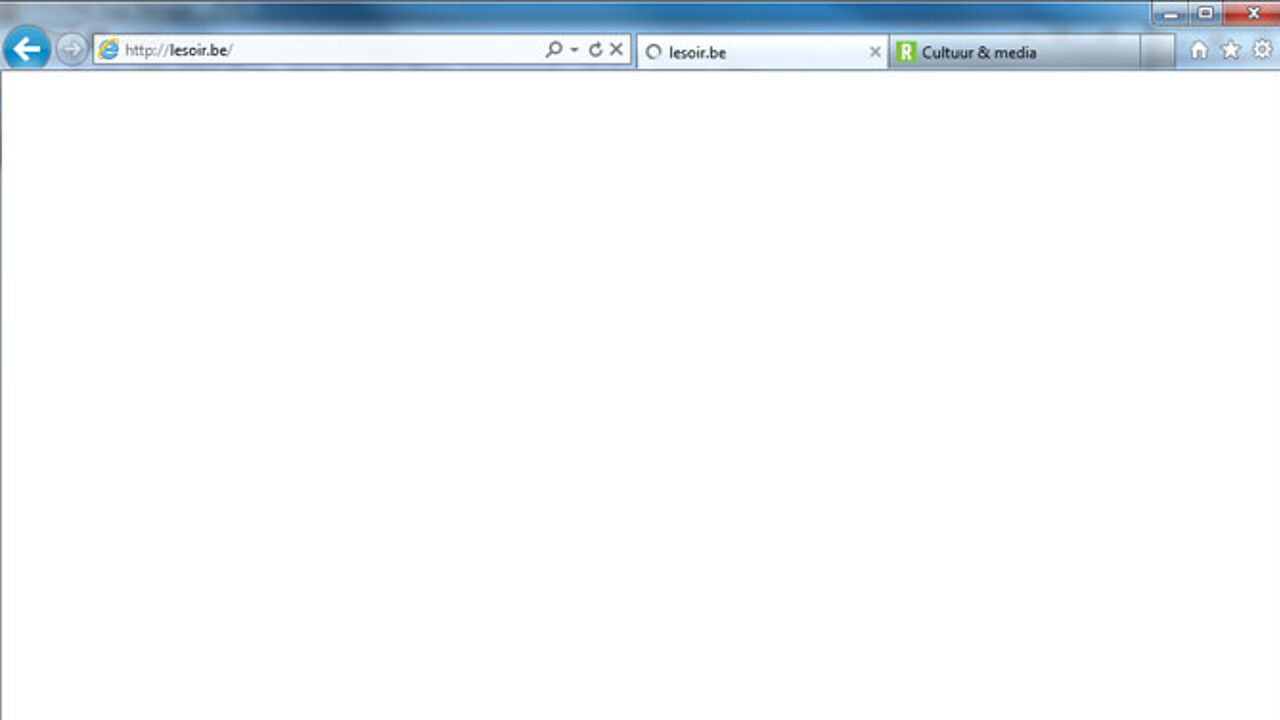 This is what the Le Soir website looked like past Monday
The Le Soir, Sudpresse and Vlan websites were taken down for hours on end past Monday. La Libre Belgique and La Dernière Heure's sites were also targeted around the same time.
The press groups involved filed a complaint with police and prosecution. This lead to three house searches. At at least one of the addresses, materials were found that could be linked to the felonies, reports the Brussels Department of Prosecution. The investigation is being led by the federal police and the regional Computer Crime Unit.
The inquiry has led to the arrest of a 16- and a 17-year-old minor. Police are now questioning the adolescents, and analysing the confiscated materials. If research shows that an adult is involved in the cyber-crime, he or she risks a prison sentence of up to five years, along with a monetary fine between 26,000 and 100,000 euros. On top of that, he or she will also be charged with the cost of the damages.