Grandmother-Giant coming to Antwerp
It's been five years since the Royal de Luxe giants have visited Antwerp, but from 19 to 21 June 2015, they will be back. This time, the French company will be bringing an enormous mechanical granny to the port city.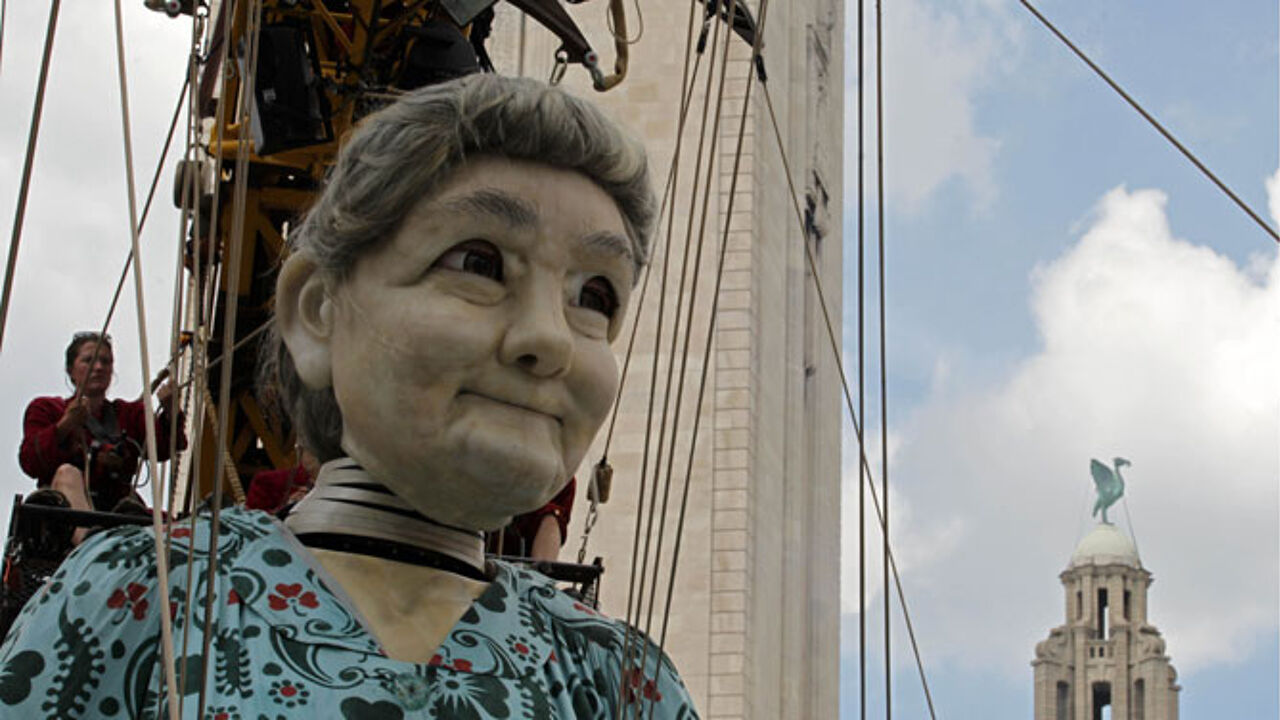 AFP
It is the fourth time that the Royal de Luxe giants are coming to Antwerp. In the past, several hundreds of thousands of people came to see the poetic spectacles, which took place on different, often surprising city locations.
The new performance will be called 'Le Mur de Planck' (The Planck Wall). Earlier, it could already be witnessed in the French city of Nantes, home of Royal de Luxe, and in the UK and Australia. In 'Planck's Wall', Grandmother-Giant has fallen into Antwerp from space, but only her body has arrived on earth. Her mind, in the meantime, still wanders from star to star.
Little Girl-Giant will also be making an appearance in 'Le Mur de Planck'. She was one of the main characters from the last show in Antwerp in 2010, when she helped a gigantic diver search the city for his lost hand. This year, as always, the giants will be in the city around the clock for three days.
Royal de Luxe is a French street theatre company that specialises in enormous mechanical marionettes. They frequently visit cities in Belgium, France, the UK, Germany, Iceland, Chile, Australia, Mexico and Ireland. Every new show has its own story, involving a different central giant character.
Max Planck was an early 20th-century German physicist. He devised a theory about the universe being limited, and surrounded by a membrane (The Planck Wall) measuring 10-33 cm in thickness, the smallest measurable distance. Grandmother-Giant passes through this wall on her journey to earth.
For more information on the giants' journey, click here.