Zebras on the loose in Brussels
Brussels residents got the shock of their lives when they looked out of their windows earlier today after three zebras escaped from their pen in Koningslo near Vilvoorde. The zebras caused considerable disruption on the roads, as you can imagine, but fortunately the animals were swiftly recaptured, first one, and then the other two.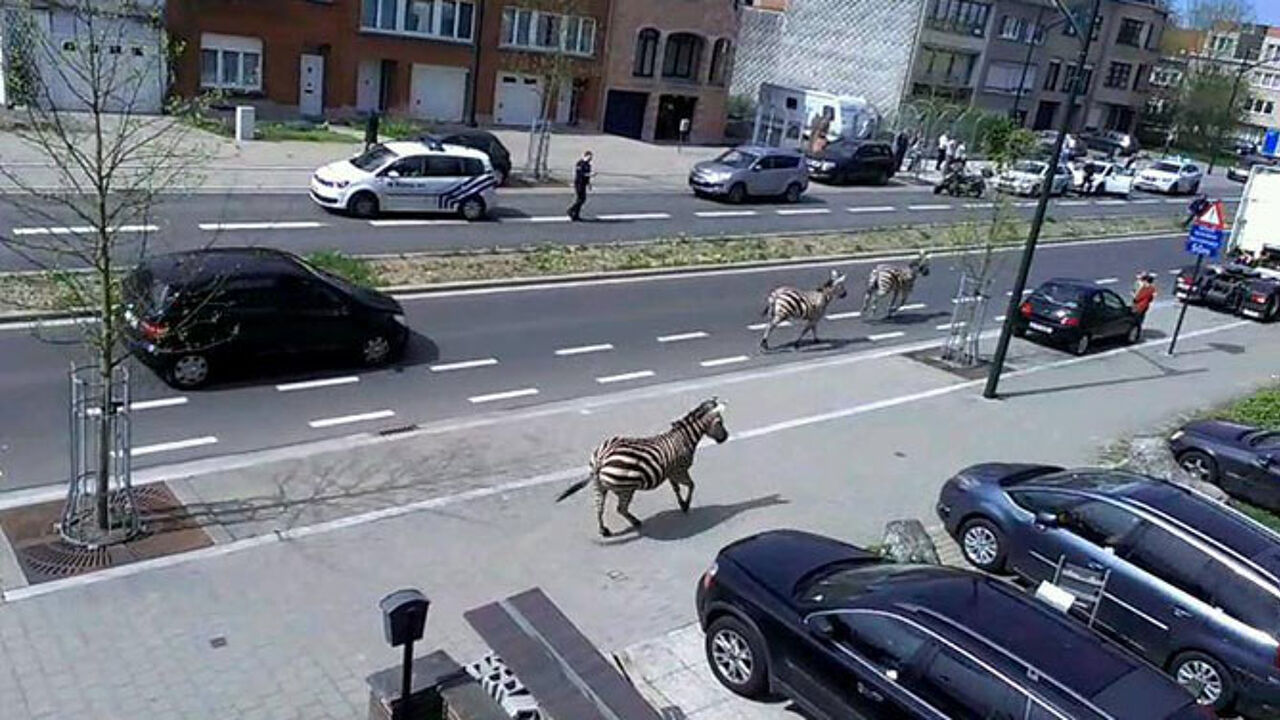 The zebras also passed Neder-over-Heembeek on their way to Brussels..
The zebras escaped from Koningslo, south-west of Vilvoorde and immediately made for Schaarbeek before arriving at the City of Brussels.
In an impressive effort, police, fire services and animal welfare officers were mobilised to ensure the animals could be caught, but this turned out to be more difficult than initially thought. Police actually had to chase the animals in a police van for several kilometres, as these proved quite fast. 
Story comes to an end in Vilvoorde City
Having headed south towards Brussels initially, the animals changed their minds and returned to Vilvoorde. One of them was caught at the Schaarbeeklei, while the other two enjoyed their liberty just a bit longer, until they got stuck in a private parking lot that could be closed with a gate. This was in the centre of Vilvoorde in Cyriel Buysse Street, named after the famous Flemish writer. A vet was called to the scene to calm down the animals.
Originally, four zebras had escaped, but one could be caught very quickly in a nearby park. The owner said that he installed two fences around his zebra farm (called Ranch Ste Ann), but one fence was not ready yet after renovation works. The animals managed to squeeze through a hole in the first fence.