The West-Flemish city of Tielt was the scene of a special event called "Woordfront" (Word Front) on Saturday night. Over 1,500 participants marched through the streets from different corners, reading out special texts and poems to remember the victims of the first poison gas attacks in World War One, on 22 April 1915.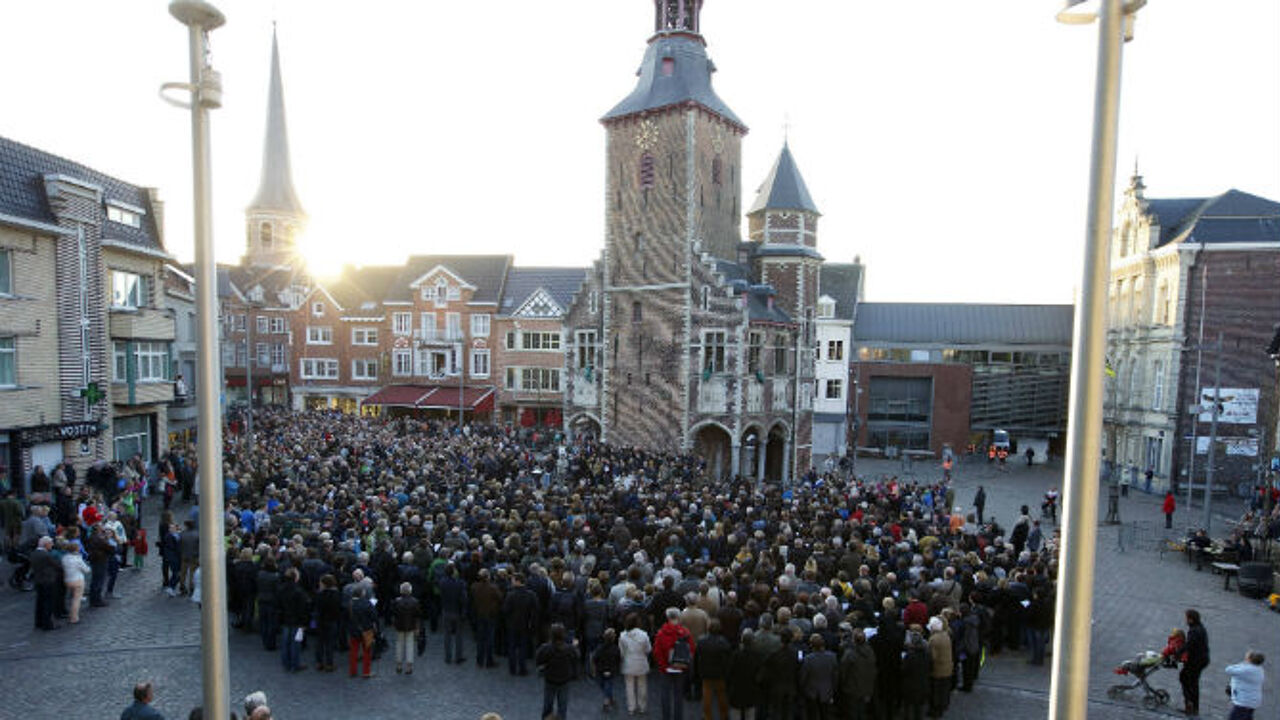 The event was organised by GoneWest, the West-Flemish organisation that focuses on remembering what happened in Flanders' Fields during the Great War. Organisers wanted at least 1,150 participants to give a voice to the 1,150 victims of the first chlorine gas attacks in Langemark. This number was swiftly exceeded, and although they had hoped for as many as 4,600, organisers and participants alike were satisfied.
People started in 4 different groups in 4 different corners of the city in order to march to the central market place to come together. Each group symbolised an emotion: anger, fear, grief and hope, with the people chanting texts based on these themes.
The meeting at the central belfry made for a 'goose bumps moment' and a minute's silence was held there, after which the Last Post was played. Those taking part in the event were impressed by the atmosphere. "Marching together and chanting those special texts, the whole surrounding... very impressive", one participant told the VRT.