Scottish nightmare in Mechelen
Manager Alex McLeish and his Limburg side KRC Genk lost 4-0 in the season-ending football play-off 2. Genk swallowed 4 goals at KV Mechelen in a match between the two leaders in Group A. Chances to say goodbye to the club with a prize, have been seriously dented.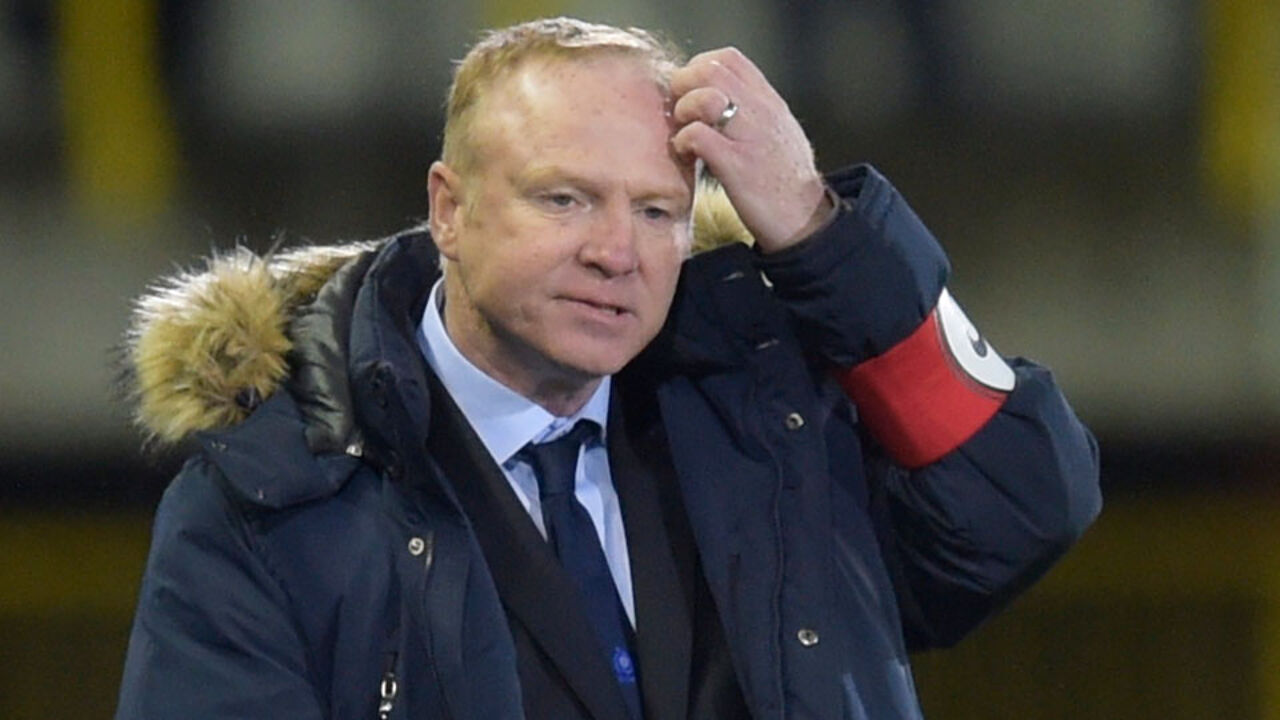 Alex McLeish (archive picture) leaves KRC Genk after the season.
Genk was the only club of the traditional 'big five' in Belgian football to miss the prestigious play-off 1 competition for the title, as Anderlecht, Club Brugge, AA Gent and Standard all qualified.
Instead, Genk were referred to play-off 2 after finishing just outside the top-6. There was still a slim chance to fetch a European ticket though: Genk had to win group A (with 3 other teams), win the play-off match against the winner of group B and next win the play-off game against the number 4 of play-off 1. 
First mission: win group A. Genk visited the other favourite in the group, KV Mechelen, to battle it out for first place as both were leading with the maximum number of points. The trip to Mechelen became a real nightmare. Genk lost it 4-0, and it could have been much worse. KV Mechelen also missed a penalty. Genk were trailing early in the match and never recovered.
McLeish had hoped to say goodbye to his club with a European ticket, but his chances have been seriously dented. Still, not all is lost yet. Genk receive KV Mechelen next week and have the chance to take revenge. There are 3 days of play left, but McLeish will have some work on the mental front.
Sporting Lokeren have the lead in Group B after whipping Mouscron-Péruwelz 1-5 in Hainaut.