Brussels Airport protest results in longer queues
The work-to-rules that federal police had initiated this morning at Brussels Airport have been cancelled by the NSPV union, after it has emerged that there will be talks tomorrow. Just this morning, the protest led to long waiting queues at Brussels Airport passport controls. Nevertheless, the other police union, VSOA, will continue doing work-to-rules.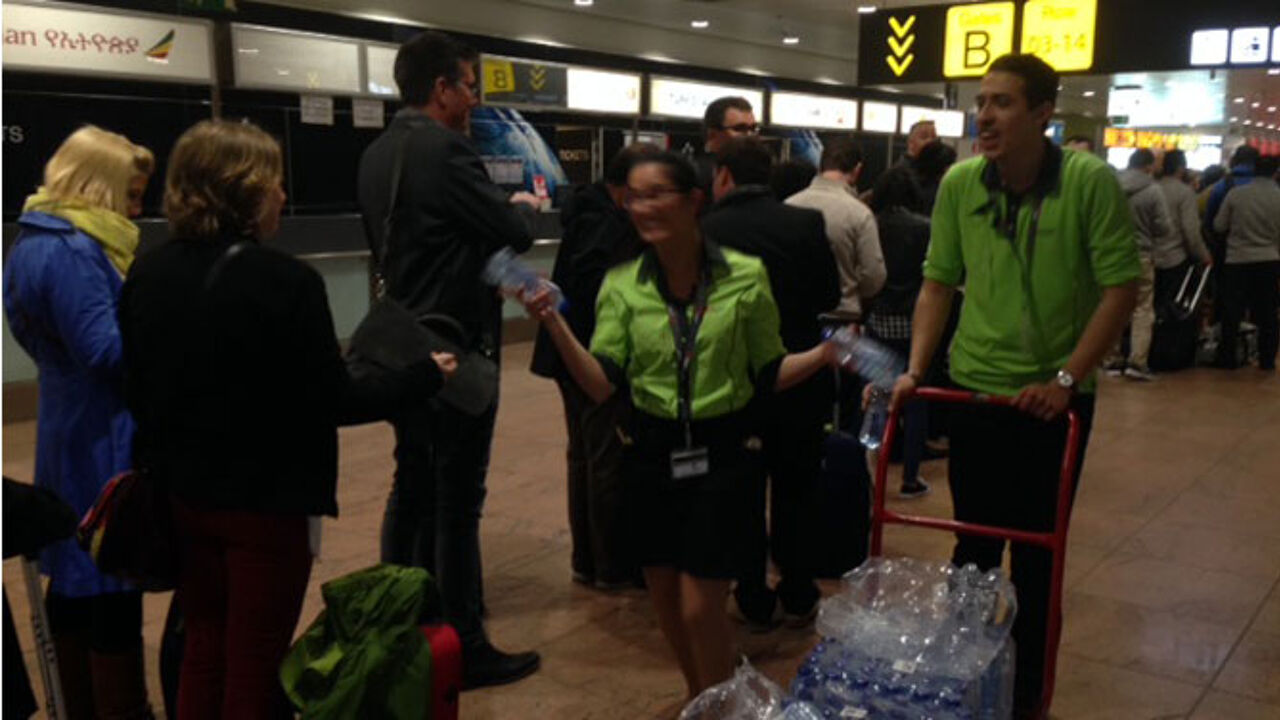 Airport staff handing out bottled water to passengers in queues
Police unions were planning to have a week of work-to-rules at Brussels Airport, to denounce staff shortages. They had started working strictly by the book, which lead to exceptionally long waiting times for passengers heading to non-Schengen countries like the UK, the US and Turkey. People were in queues for more than an hour. Schengen zone passengers did not experience any trouble, because they did not have to pass through passport control.
The work-to-rules were suspended by the NSPV union this Monday afternoon awaiting talks at the Home Affairs Ministry. The unions report that this discussion will take place at 5PM tomorrow, and will hopefully guarantee 400 officers to be stationed at border controls, rather than the current 385. The other police union, VSOA, is continuing the protest, so their might still be some hindrance.
"Ideally, we would need 436 staff members to be able to do our work decently", says Jérôme Aoust, national secretary of the Belgian police union NSPV. "We want to return to the minimal threshold of 400 officers, and we want to do so in an official, structural way." Mr Aoust's colleague Alain Peeters had already advocated "structural warranties" from the government, "rather than a Band-Aid on a wooden leg."
Fine-free week
In the meantime, traffic police are also having a fine-free week. This means that, for some felonies, officers will not be handing out tickets, and you'll be able to get away with a formal warning.
The fine-free week is meant to put pressure on the government to look for a solution for the unfavourable police retirement plan. After a recent verdict of the Constitutional Court, officers have to work a couple of years extra before their retirement.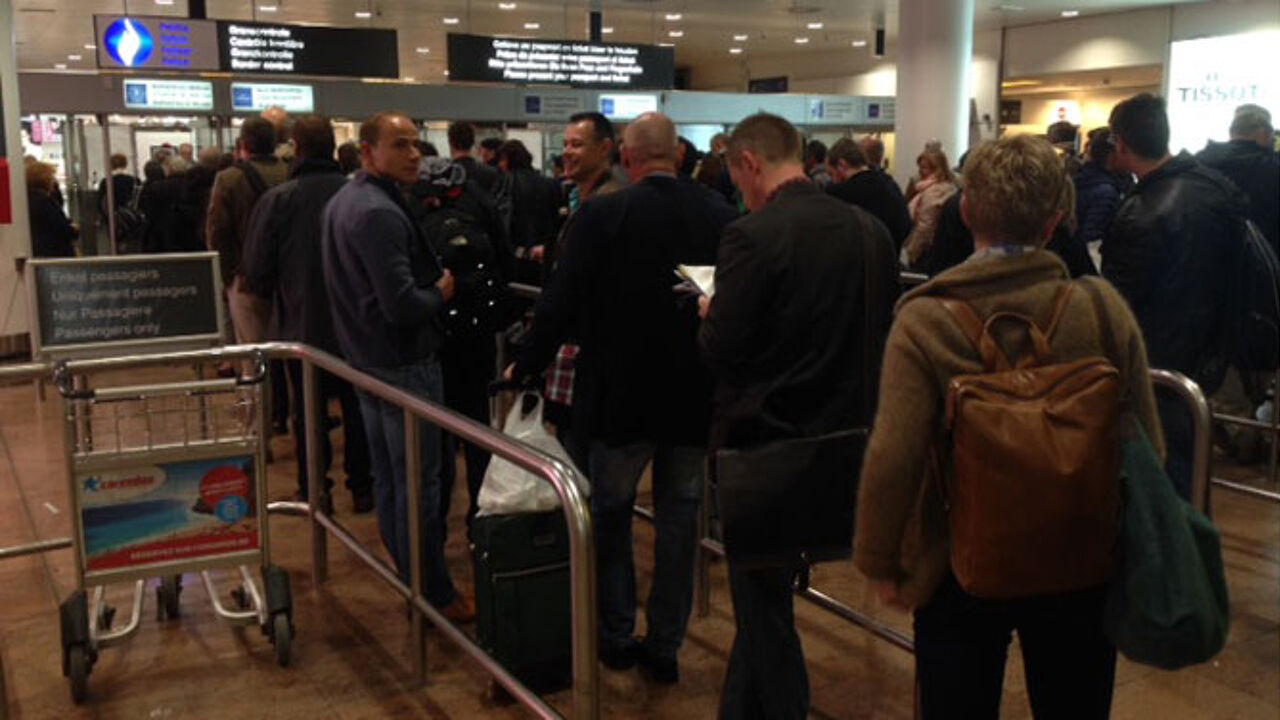 Brussels Airport this morning