'Rubens in Private' at the Rubens House in Antwerp
The Rubens House in Antwerp is currently hosting a landmark exhibition with portraits of the painter and his relatives. Three of the four Rubens self-portraits known to exist in the world have returned to Rubens' Antwerp home especially for this exhibition.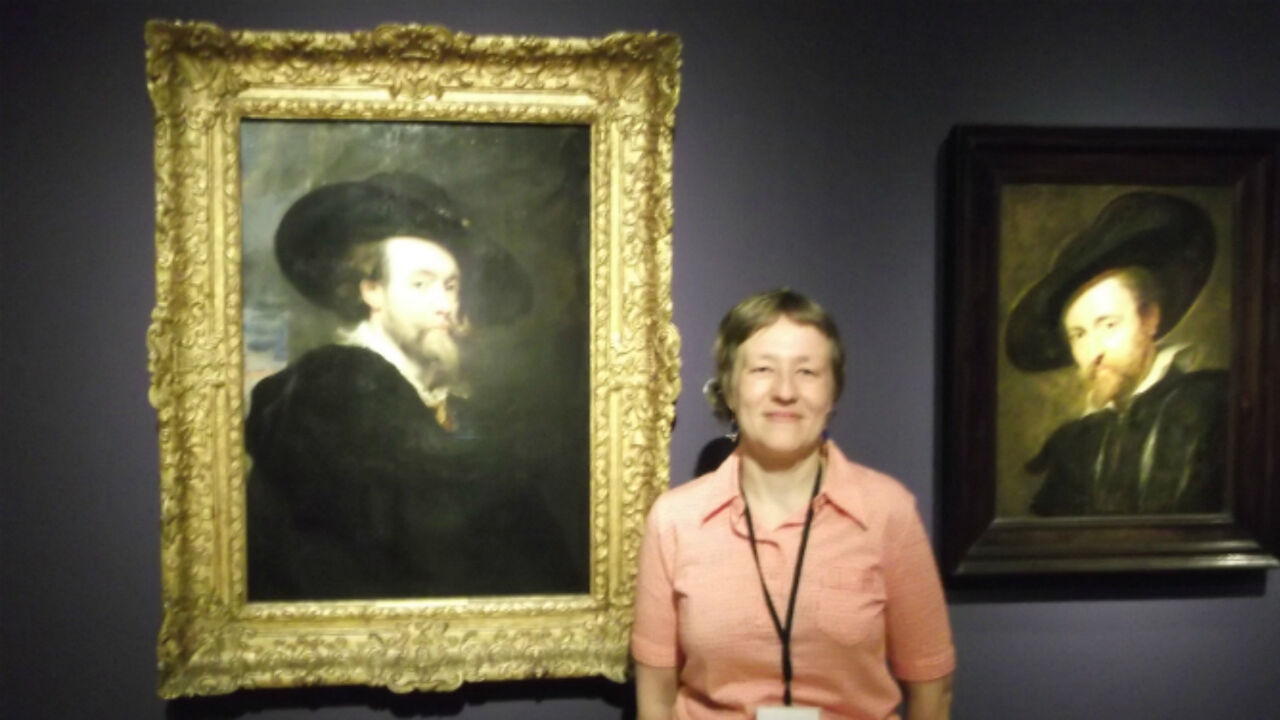 The Rubens House's Nele Vervoort: "In Rubens' age many painters weren't too impressed by portrait painting. It was seen as a slightly inferior activity within the hierarchy of painting because it didn't involve own invention, but was 'merely' a copy of reality. Rubens wasn't a very prolific portrait painter. Only four portraits of Rubens are known to exist today. Compare that to the 40-odd self-portraits made by the Dutch painter Rembrandt! Three of Rubens' self-portraits have returned to Antwerp especially for this exhibition. The fourth is in the Uffizi Gallery in Florence. It is painted on several panels and was in a too delicate state to travel."
The Rubens House is a very special location. It is a museum in the mansion that Rubens himself built in the centre of Antwerp. Here you can see his own studio, the studio employed by his pupils and also the room where he showed off his works to potential clients.
Nele Vervoort explains that it was exactly this location that encouraged museums abroad to allow their works to travel to Antwerp: "The exhibition includes a self-portrait belonging to the royal collection of Britain's Queen Elizabeth. The Rubens self-portrait owned by the Rubens House was restored at the National Gallery in London, England, especially for the present exhibition. A self-portrait by Rubens from the Vienna Museum of Art History completes the set of three. This is the portrait that shows an older Rubens. He painted it two years before his death in 1640."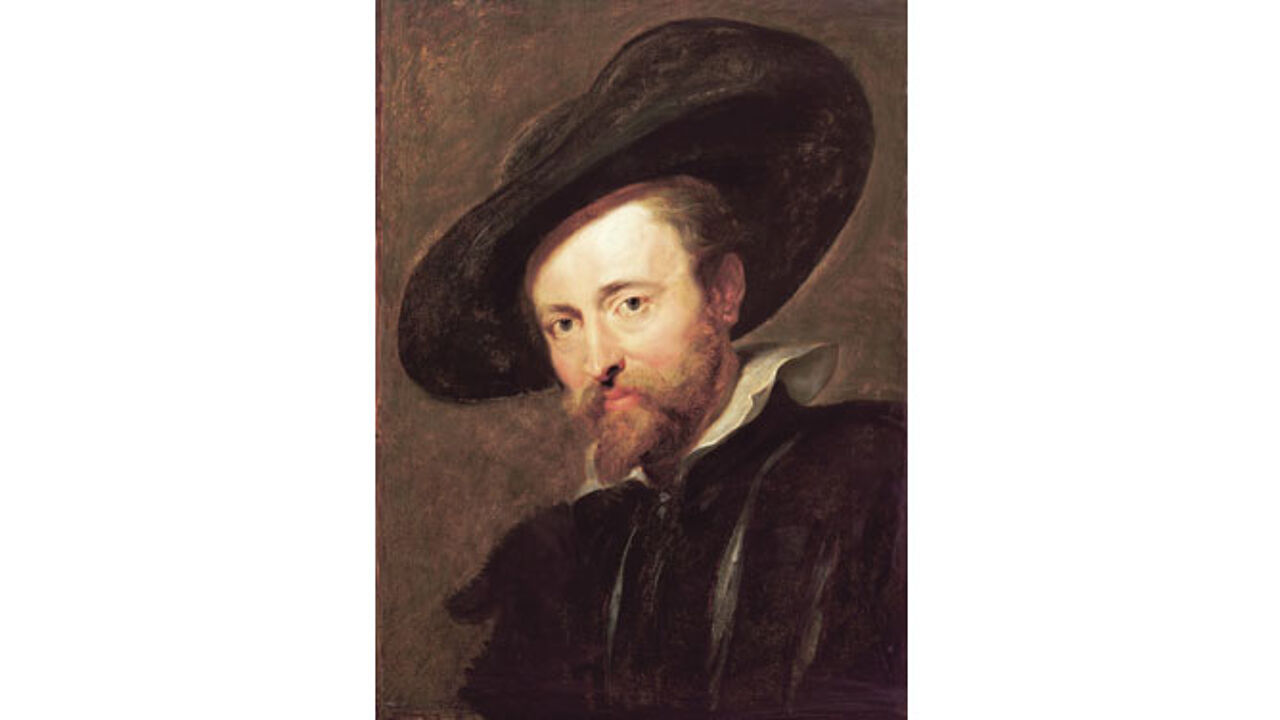 The Rubens House's Nele Vervoort: "In these pictures we see that Rubens does not depict himself as a painter. This isn't a man with a paint brush in his hand. He shows himself to be the gentleman that he was: the prosperous master of an important painter's studio with countless artists working for him. Rubens was of course more than a painter. He served as the envoy of the Archdukes Albert and Isabella, who ruled the Spanish Netherlands. As a painter he had access to the royal courts of Europe and his presence did not immediately raise suspicion."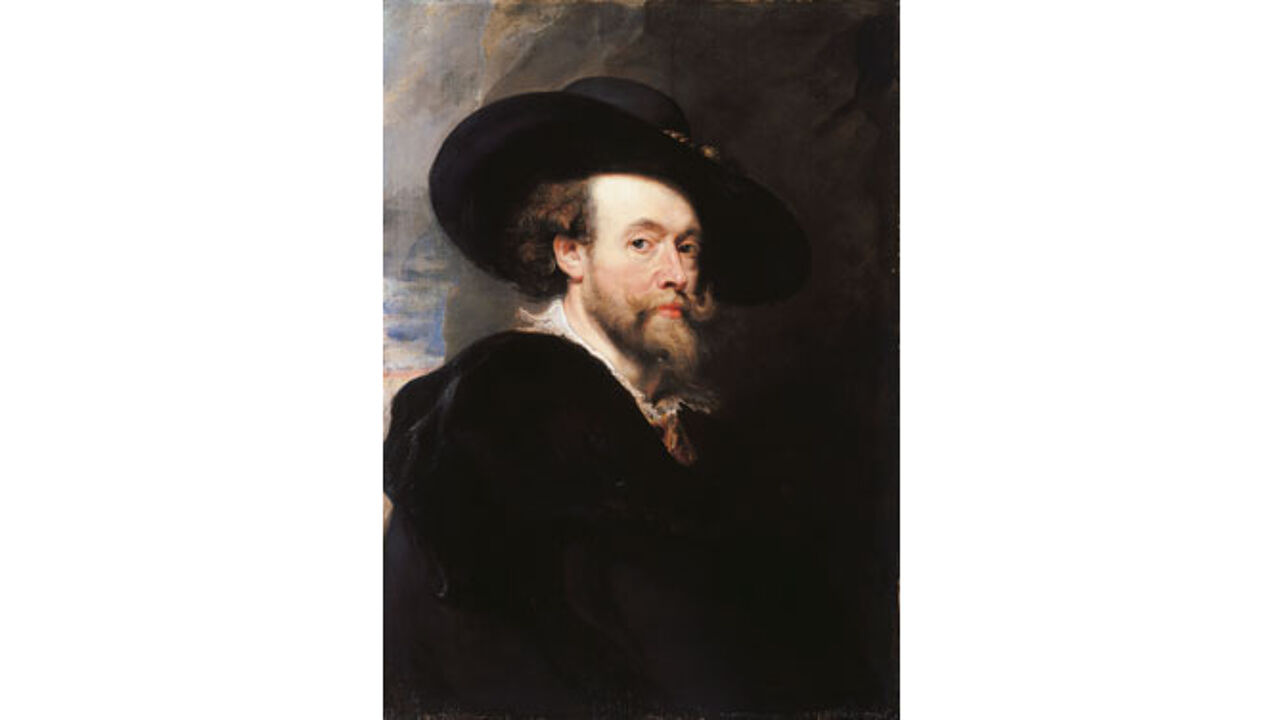 Royal Collection Trust / © Her Majesty Queen Elizabeth II 2013
'Rubens in Private' runs at the Rubens House in Antwerp until 28 June 2015.