Muslim extremist intern at federal police headquarters
It has emerged that, past February, federal police headquarters suspended the internship of a 22-year-old man, because he proved to have extremist affinities. Newspaper Het Laatste Nieuws reports that the young intern was able to snoop around the facility for two days.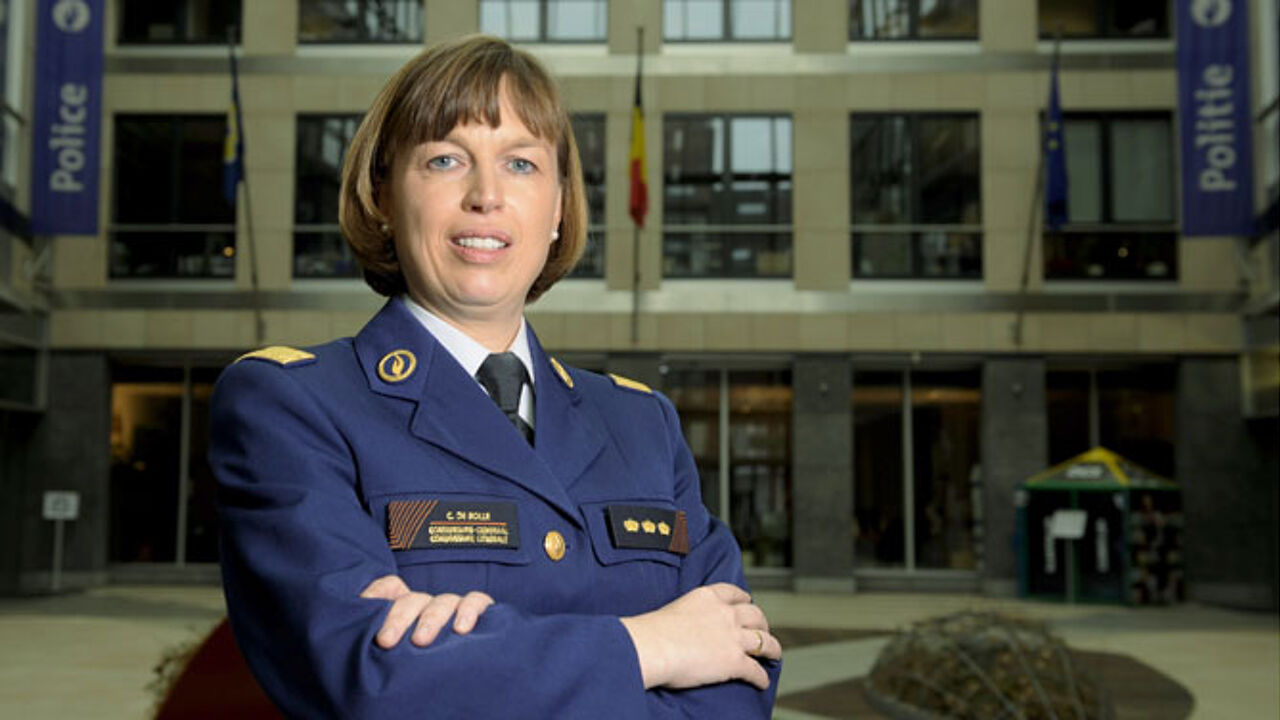 Federal police's General Commissioner Catherine De Bolle
The young man of Moroccan descent started his internship at the police headquarters' IT department in February. This was a few weeks after the anti-terrorism operation in Verviers, which had brought federal police in a heightened state of readiness.
But the internship was short-lived. After two days, the man's peculiar behaviour started to raise suspicion, informs NSPV police union Chairman Gert Cockx. "The young man was attracting attention for asking his colleagues all sorts of questions about the security of his working environment, about the available armoury, and about the presence of a certain person (General Commissioner Catherine De Bolle's office is in the same facility, red.)."
"In short, he was asking some strange questions, which made colleagues question his intentions", reports Mr Cockx. At closer inspection, it appeared that the intern was openly supporting Islamic State on Facebook, and was making extremist statements. "It was at this point that we realised we probably hired the wrong person for the job."
Mr Cockx says this case proves that better screening is needed. "There are too many loopholes, and it's getting dangerous. We have to look at how it's possible that this man succeeded in being hired with police, and getting access to our databases."
Did he obtain classified information?
"Apparently, there are people who deliberately get themselves hired in order to attack the democratic system from the inside. Because this guy clearly had other intentions than just working at federal police", worries Mr Cocks.
If the intern was able to obtain classified intelligence remains uncertain. "Apparently, we responded quick enough to prevent him from downloading all sorts of data, although not everyone is 100% sure about that. But what's clear is that he had access to databases containing delicate info, even liaison officers' foreign addresses. This is intelligence he shouldn't be able to get to.
Liaison officers are very worried about the case. These officers often work abroad, investigating terrorism files. Their particulars can be found in the federal database, along with those of their partners and associates. One of them is said to have filed a complaint with the Committee P, which monitors police activity.
Federal police have also filed a prosecution complaint themselves against the intern. They decided that no further research is needed, though, because the man most probably did not get the chance to obtain any classified intel.
The Defence Ministry is dealing with similar issues. Only a few months ago, there was a media stir around an ex-Syrian civil war fighter being recruited in the Belgian army for two years. The Defence Ministry now claims that screenings are performed more thoroughly, in order to keep out extremists.