Police work to rule at Brussels Airport
Protest action by federal police officers at Brussels Airport is resulting in lengthy queues for travellers for a second day in a row. In particular passengers bound for countries outside the Schengen Zone like the UK and the US may face a longer wait in line for their passport check.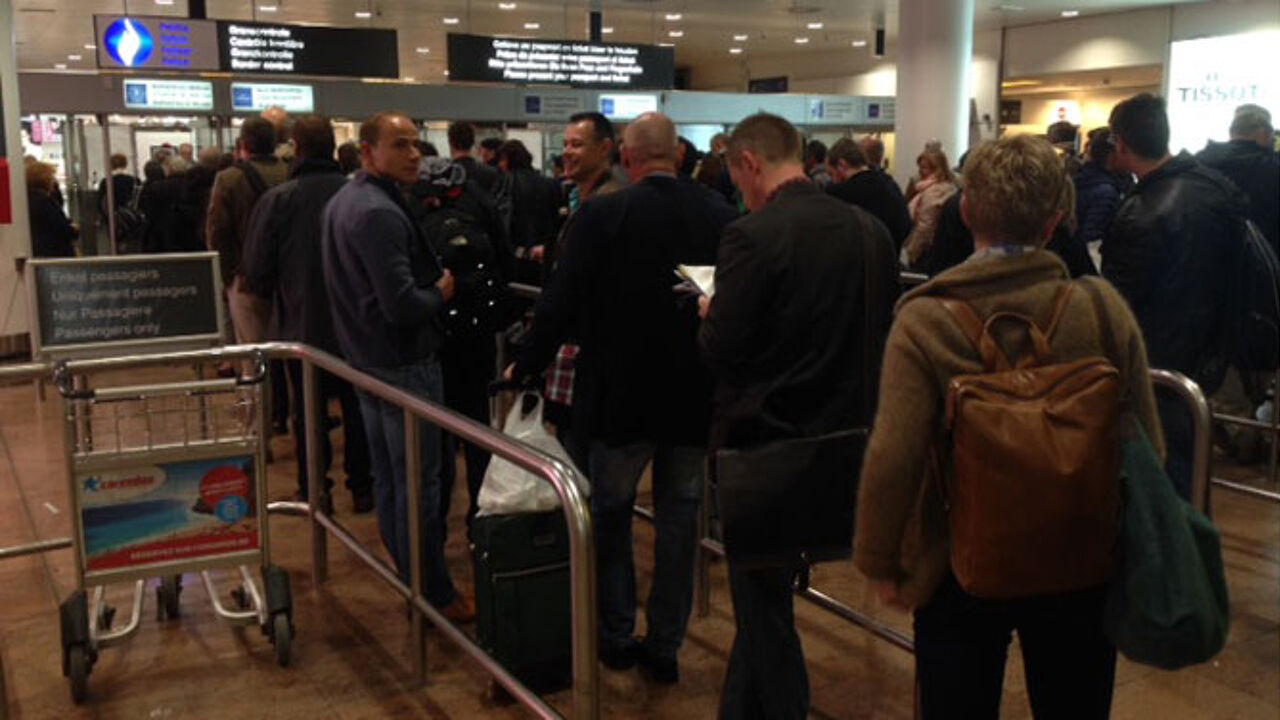 All week long police at Brussels Airport will be working to rule risking longer waits for passengers.
The NSPV union suspended the protest for a while on Monday in anticipation of a meeting with Belgian Home Minister Jan Jambon. The VSOA union, though, is continuing its protests.
Brussels Airport has extra staff working to inform passengers about the disruption. Passengers bound for countries beyond the Schengen Zone of passportless travel are advised to be at the airport three hours before their plane leaves.