Baby elephant born at Panckendael
Belgium's most famous elephant Kai-Mook has become a big sister. Tuesday night saw the birth of elephant calf "Q". The as yet unnamed baby elephant was sired by Kai Mook's father and one of Planckendael's elephant cows, May Tagu. It is May Tagu's first calf and her inexperience is showing. She has been pushing and pawing him so much that his condition is now critical.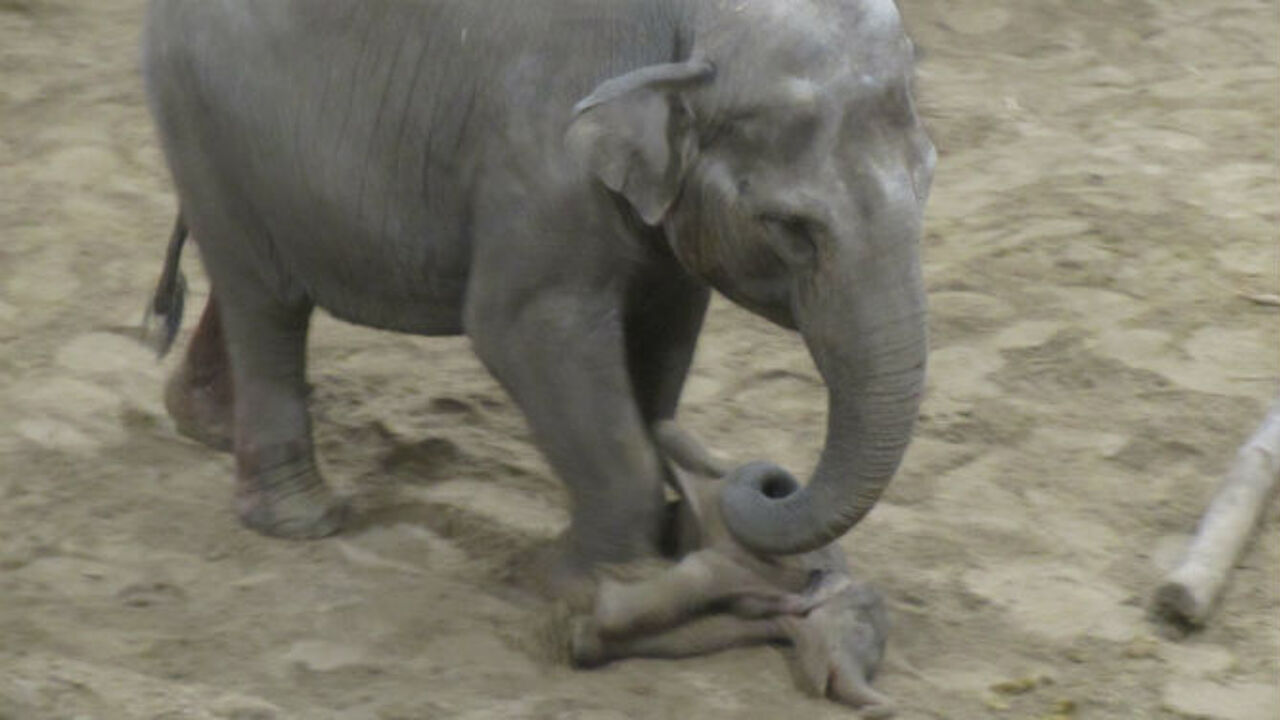 May Tagu was pregnant for a total of 605 days. The birth in the Planckendael Animal Park, near Mechelen (Antwerp province) went well.
However, May Tagu's inexperience as a mother was an issue. The new addition appears to have been accepted by the rest of the herd, but May Tagu doesn't want the other members of the herd to approach it and pushes her baby when he tries to stand up. This means that he is unable to drink.
Planckendael says that it is important that the elephant calf is able to drink today. Baby Q is being constantly monitored by vets and Planckendael's team of elephant keepers.
The elephant enclosure at Planckendael is closed to today to visitors and the press. A spokesman for the animal park told the VRT that "Peace and quiet is now very important for the elephant family".