Diversions and road closures in Antwerp on Sunday
Sunday's 30th Antwerp Ten Miles race is expected to cause major traffic problems on roads in and around the port city. The eastbound Kennedy tunnel that takes the E17 Ghent to Antwerp motorway under the River Scheldt will be closed on Sunday afternoon.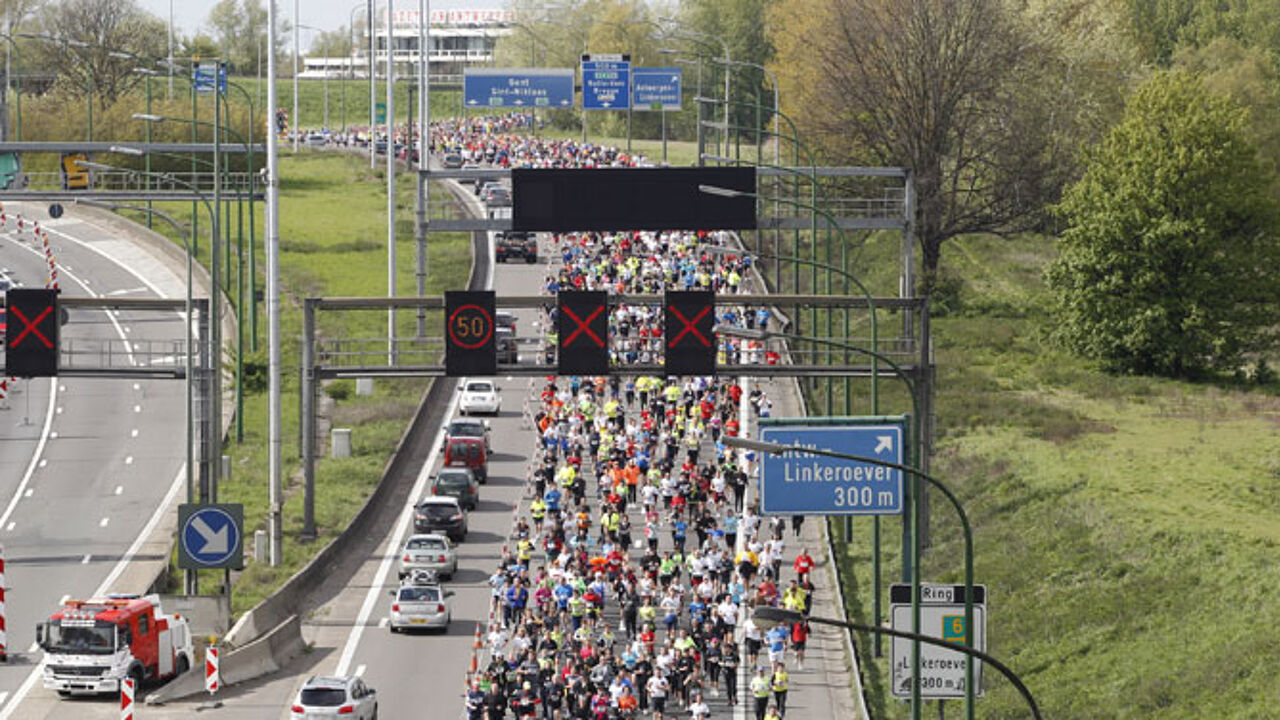 In addition to the Ten Miles, a marathon is also being run in Antwerp on Sunday. The marathon starts at 9am, with the Ten Miles getting under way at 3pm. As in previous years, the route of the Antwerp Ten Miles goes through the Kennedy Tunnel.
However, this year it the race will be routed through the eastbound tunnel rather than the westbound tunnel as was the case in previous years.
The eastbound tunnel will be closed to traffic from 1pm to 6pm. Traffic will be diverted through the Liefkeshoek toll tunnel that will be toll-free for the duration of the diversion.