"Cat with 7 lives" makes miraculous escape
In football, AA Gent have missed the opportunity to go top - for the third time this season. In a direct battle for the top position, AA Gent threw away a 2-0 lead against leaders Club Brugge. Bruges came back to equalise and eventually retained the lead. Flemish media are dubbing Bruges 'the cat with 7 lives'.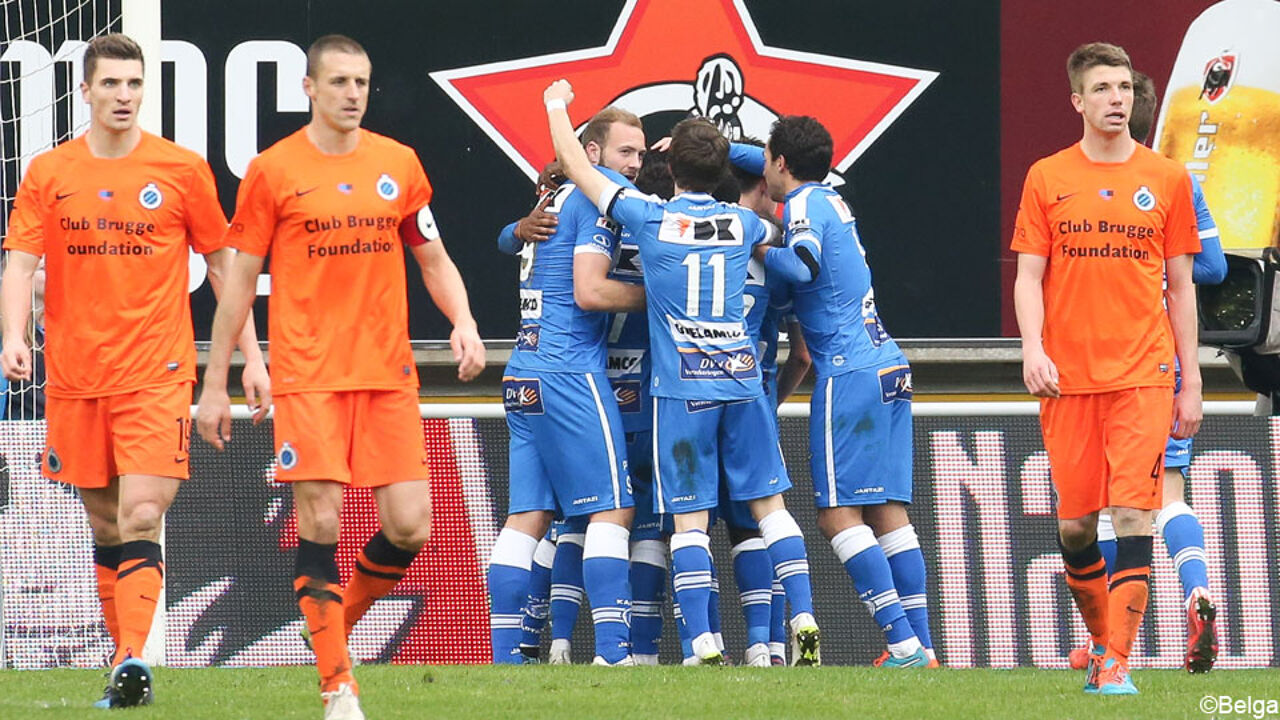 AA Gent climbed to a 2-0 lead against a tired Club Brugge, as midfielder Daniel Milicevic scored one in the left corner and one in the right. Ghent were only two points behind Bruges and had the top position for the taking during the break.
However, the Buffaloes forgot to keep up the pace after the break, concentrating on defending. They saw Bruges return in the match with Brazilian midfielder Claudemir equalising 5 minutes from time. Bruges celebrated the draw as a victory and escaped once again during these play-offs, although AA Gent only had themselves to blame.
Bruges could have lost their opening four matches of the play-offs, but only lost one, winning two and conceding one draw, in Ghent. Flemish media are dubbing Bruges 'the cat with 7 lives'.
Anderlecht meanwhile are back in business as they whipped KV Kortrijk 5-1 in a confidence-booster. Several key players are getting back to their best form, such as Golden Shoe Dennis Praet. Charleroi beat Standard in the battle of Wallonia.
After 4 of 10 days of play, leaders Club Brugge have 38 points. Next follow AA Gent (36), Anderlecht (35), Charleroi (32), Standard (30) and Kortrijk (30).