'Net cop' to fight cyber bullying
Police are initiating the battle against cyber bullying on Facebook. Sylva Polfliet (29) will be Belgium's first netflik or 'net cop'. Newspaper Het Nieuwsblad reports that she will be answering high school students' questions on her 'Netflik Amow' Facebook page, giving them advice on how to deal with cyber bullying.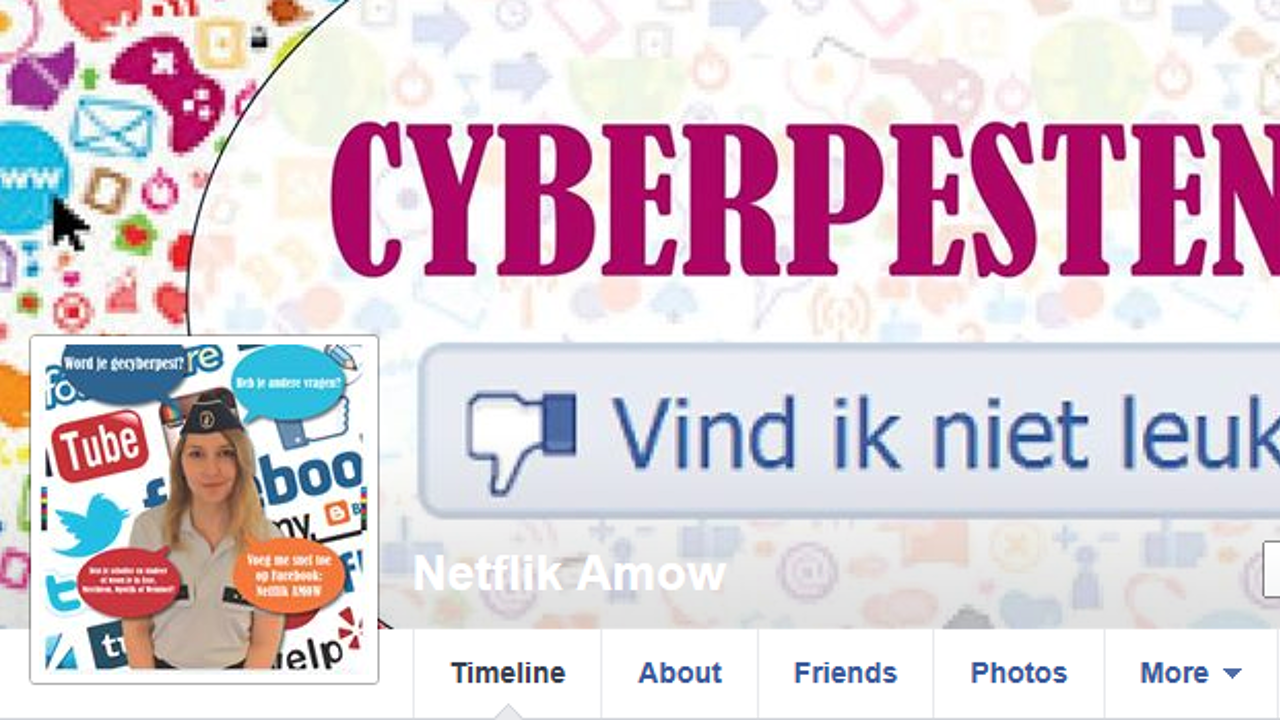 "Cyber bullying?! - Dislike", Netflik Amow's Facebook banner
Sylva Polfliet works inside the AMOW police department (Asse, Merchtem, Opwijk and Wemmel, Flemish Brabant province). She helps youngsters from these towns who are confronted with, or have questions about cyber bullying. Teenagers can send a friend request to 'Netflik Amow'. After Sylva's accepted it, anyone can talk to her over Facebook's private messaging system.
"First, I look at how bad the bullying is. If necessary, I transfer the individual to another organisation such as the Youth Advisory Centre JAC or the child and youth call centre Awel", explains Ms Polfliet. "If things are really serious, I can advise them to press charges with police." The net cop can do many things, for example she can help teenagers to better secure their Facebook profile page.
Youngsters from outside Asse, Merchtem, Opwijk or Wemmel can also contact the net cop. "But then I'll have to transfer them to the local police in their own department."
According to a survey carried out by the Odissee College in Brussels, 13% of teenagers between 12 and 18 years old have been confronted with cyber bullying at least once.