B-Fast rescue team bound for Nepal
Belgium' B-Fast emergency team has flown out to Nepal to help in the rescue effort following the earthquake. The squad is specialised in discovering victims buried under rubble.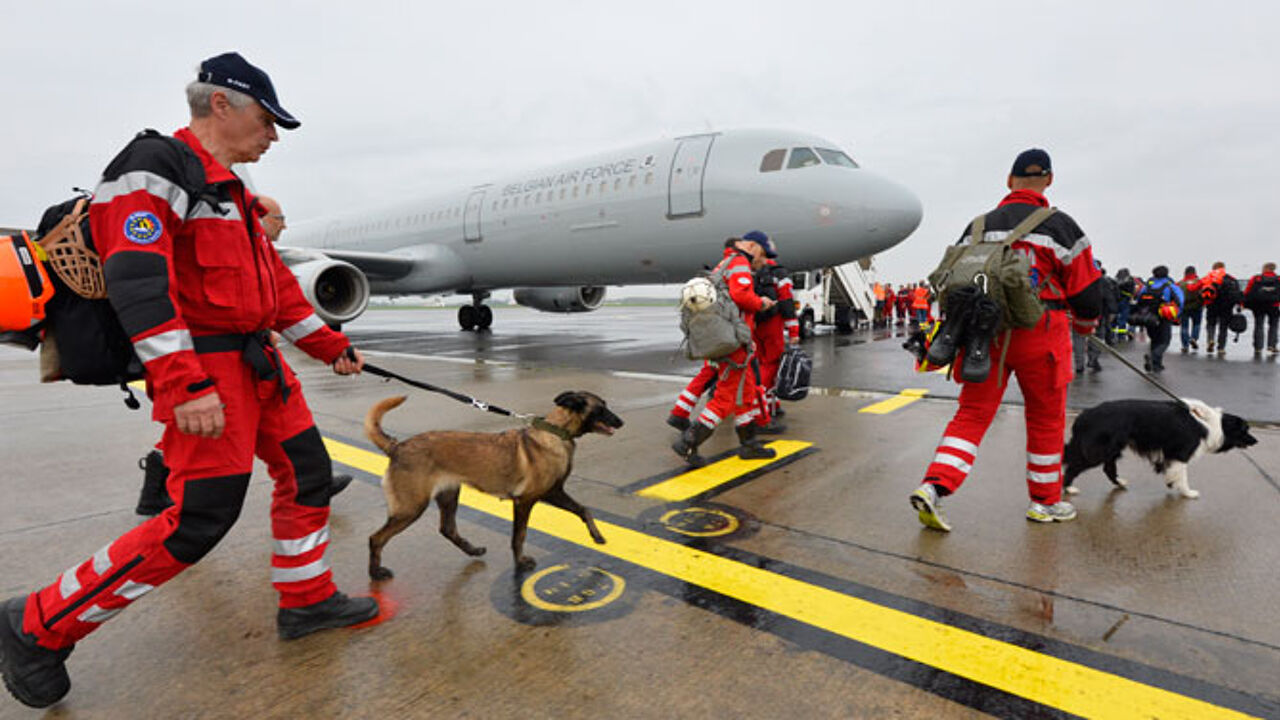 43 people flew out in the team together with ten tons of equipment. The Belgians also have rescue dogs with them and have high hopes of finding victims alive.
The Belgian urban search and rescue team includes staff from the fire and civilian protection services as well as members of the armed forces. Experts from the Home, Foreign, and Defence and Health ministries have also joined the team. Two doctors and four nurses complete the squad.
B-Fast has taken along equipment needed to free survivors as well as food and medical supplies and communication equipment.
The team are confident survivors can still be pulled from the rubble even after several days. Weather conditions are currently favourable for people lost under the rubble and should allow them to be able to survive longer. It's neither too hot nor too cold and humidity levels are favourable too.
It's unclear how long the Belgians will stay in the Himalayan kingdom. They will leave when the Nepalese authorities decide no more survivors will be found. The Belgians are equipped with provisions for a ten-day stay.