Eden Hazard is PFA 'player of the year'
Belgian football player Eden Hazard has been elected PFA 'player of the year' by his fellow football players. Hazard, who plays for Chelsea, picked up more votes than Tottenham's Harry Kane and Manchester United goal keeper David De Gea. Hazard says he's delighted to take home the award. He is the first Belgian ever to do so.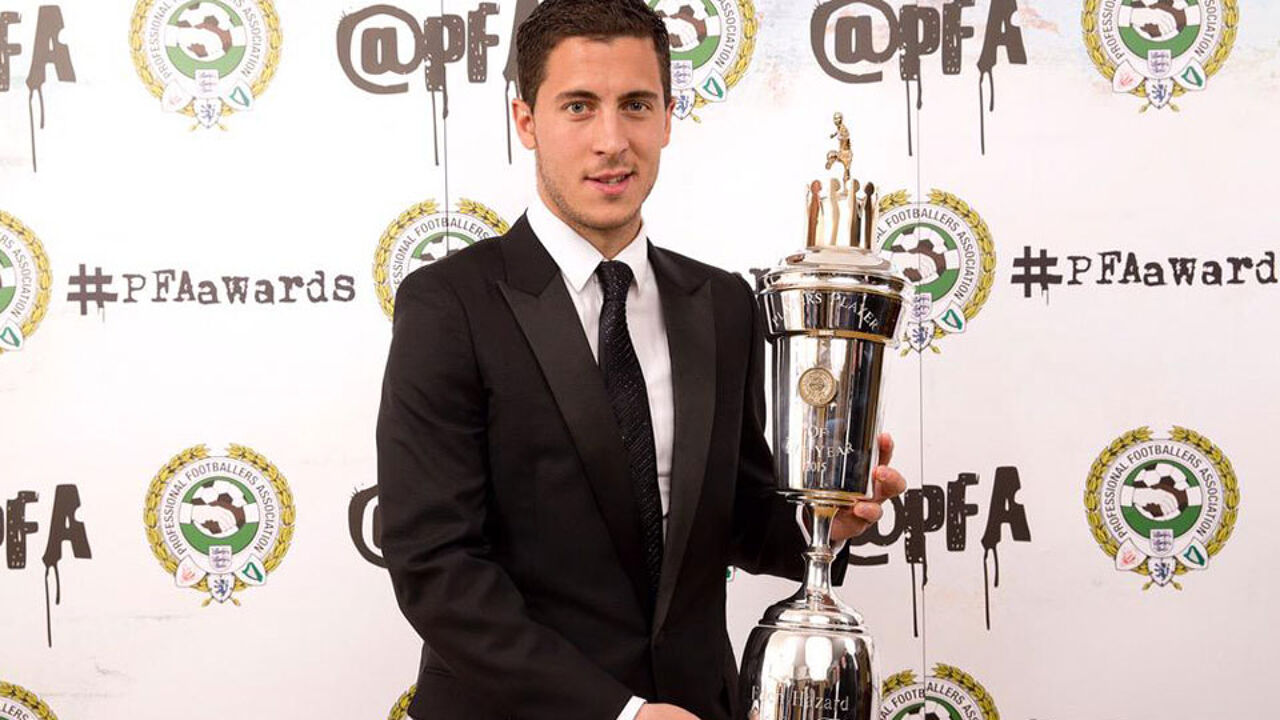 This season alone, Eden Hazard (24) was responsible for 18 goals in 47 games with Chelsea. The London football club can already smell the Premier League title. Hazard himself scored 13 times, and he delivered an assist eight times in 33 duels. Last season, he was laureled PFA Young Player of the Year, but now he's walking away with the big prize. "I'm very happy. I want to be the best one day, and this season I played very well, just like all of Chelsea", explains the Belgian footballer.
"I'm not sure if I deserve this trophy, but it's nice that I was chosen by actual football players. After all, nobody knows the game like they do. I myself think I played a good season: I was in many important matches and I scored a lot of critical goals", says Hazard.
"We're very close to earning the championship title. This might also have something to do with this title. Last year, we only ended in third place. The 'player of the year' trophy had been at the back of my head since the start of this season, and I'm hoping to win a lot more of these kinds of awards."
Hazard is very grateful to his Chelsea entourage: "I'd like to thank the players who voted for me. Especially my team mates, I wouldn't have earned this prize without them. Special thanks go out to (Chelsea coach, red.) José Mourinho. I know what he expects of me in the field, and he lets me play a lot."
Tweets on Eden Hazard: