B-Fast team has arrived in Nepal
After a day and a half's wait at the airport in New Dehli, the Belgian B-Fast emergency team has finally arrived in the Nepalese capital Kathmandu. The B-Fast team is specialised in discovering victims buried under rubble.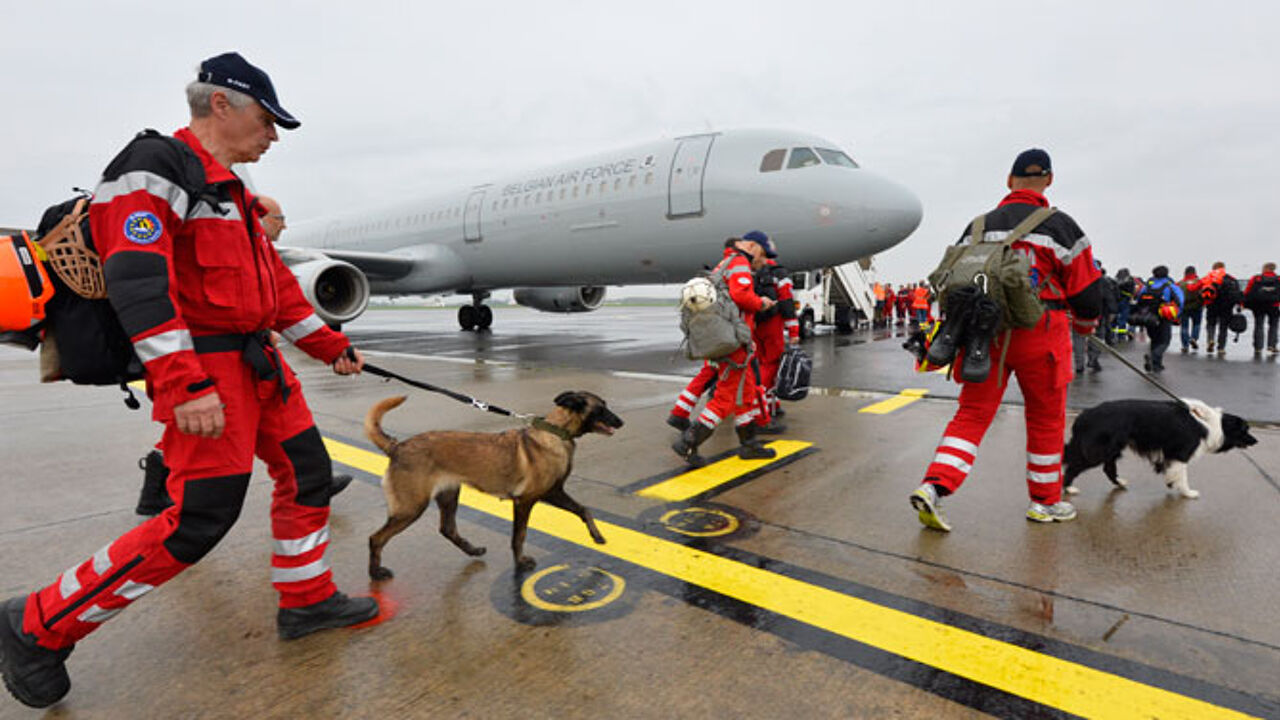 43 people flew to Nepal as part of the team together with ten tons of equipment. The Belgians also have rescue dogs.
The Belgian urban search and rescue team includes staff from the fire and civilian protection services as well as members of the armed forces. Experts from the Interior, Foreign, and Defence and Health ministries have also joined the team. Two doctors and four nurses complete the squad.
B-Fast has taken along equipment needed to free survivors as well as food and medical supplies and communication equipment.