Footballer suffers heart failure during game
A match between the reserve teams of KRC Genk and Sporting Lokeren was abandoned on Monday evening after one of the Lokeren players collapsed with heart failure. The 24-year-old Brussels-born defender Gregory Mertens was rushed to hospital where his condition is described as critical.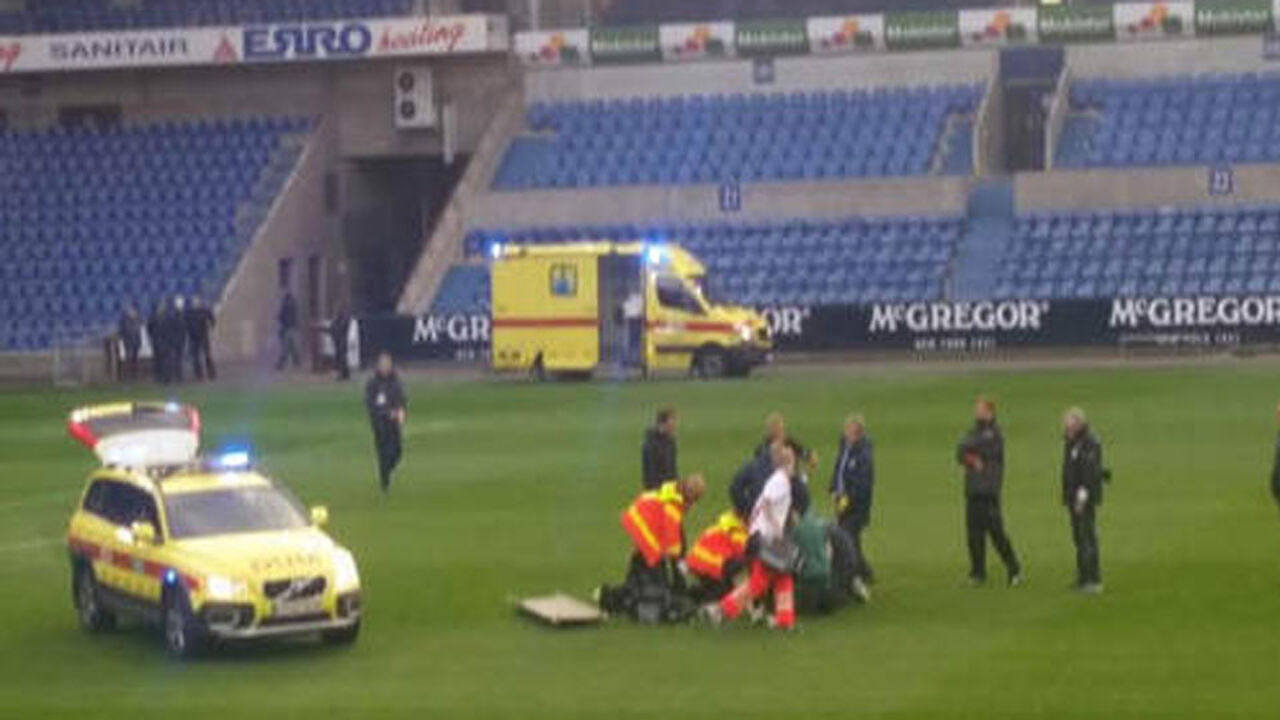 In a statement released after the tragic incident Sporting Lokeren said that "Gregory's lot is in the hands of the hospital. We are hoping for a miracle".
Monday evening's game had been under way for around 20 minutes when Gregory Mertens collapsed during a Genk attack. Prior to him collapsing there had been no indication that he was unwell.
Members of Gregory Mertens' family and representative of his club Sporting Lokeren are at his bedside.
It was clear from the outset that the 24-year-old's condition was serious. Medical staff from both teams tried to revive him on the pitch, but to no avail.
The emergency services arrived 10 minutes later and after having tried for 20 minutes to revive the player on the pitch it was decided to take him to hospital in the Limburg town of Genk.
On Tuesday morning the hospital's spokesman Herman Van de Putte told VRT sport that the players' condition is still "extremely critical".
Meanwhile Sporting Lokeren told the VRT that "Gregory is in an artificial coma and the function of his heart is being performed by a machine. His lot is in the hands of the hospital land we have every confidence in them."
"His family and people from Lokeren are with him, but all we can do is wait and hope for a miracle."