Humbolt penguin chicks born at Sea Life Blankenberge
Three Humbolt Penguin chicks have been born at the Sea Life attraction park in the West Flemish coastal resort of Blankenberge. Although, the chicks were born in the last few weeks, Sea Life only announced their birth on Monday. For many years a Humboldt Penguin breeding programme has been running at Sea Life Blankenberge. Humboldt penguins are an endangered species.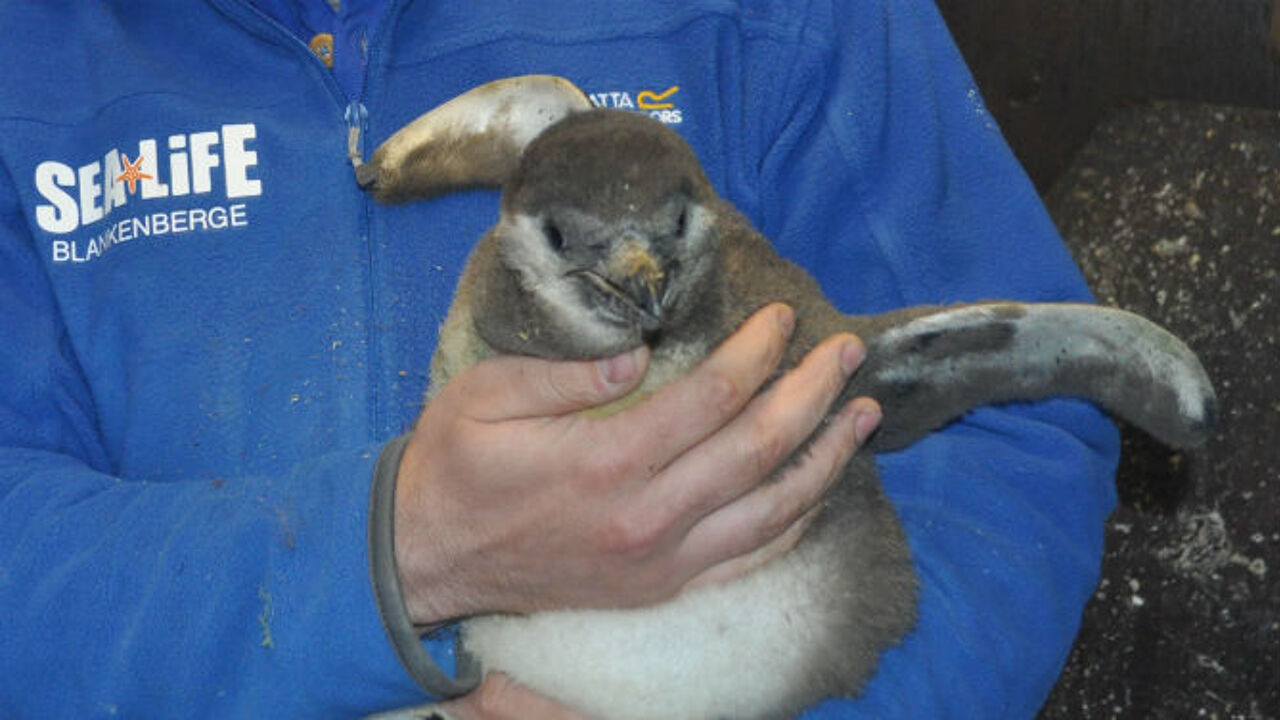 The three new arrivals bring the total number of Humboldt penguins born at Sea Life Blankenberge to 33. Chickie and Animal are the proud parents of the oldest chick, while Happy and Arnold are parents to the two other baby penguins. The chicks are currently still very weak.
Head Keeper Manu Potin told journalists that "The baby penguins will have to be kept inside under their parents wings for the first 40 days. They will be allowed out as soon as they have grown water-proof feathers.
"It is still too early to say what sex the chicks are. The sex of Humboldt penguins can only be determined by means of a DNA test. We will have to wait 10 weeks before such a test can be carried out", Mr Potin added.
 
The Humboldt penguin is a South American penguin, that breeds in coastal Chile and Peru. Its nearest relatives are the African penguin, the Magellanic penguin and the Galápagos penguin. The penguin is named after the cold water current it swims in, which is itself named after Alexander von Humboldt, an explorer. It is an endangered species.