Bad weather traps B-Fast in Gorkha, Nepal
The Belgian B-Fast disaster assistance team is stranded in the Nepalese district of Gorkha. There isn't much work to do there, because destruction as a result of last week's earthquake is minimal in the city. That's why B-Fast's new objective is to move to five more remotely situated villages that are only quickly accessible with a helicopter. The death toll of the earthquake has risen to 5,000. Another 10,000 people were found injured.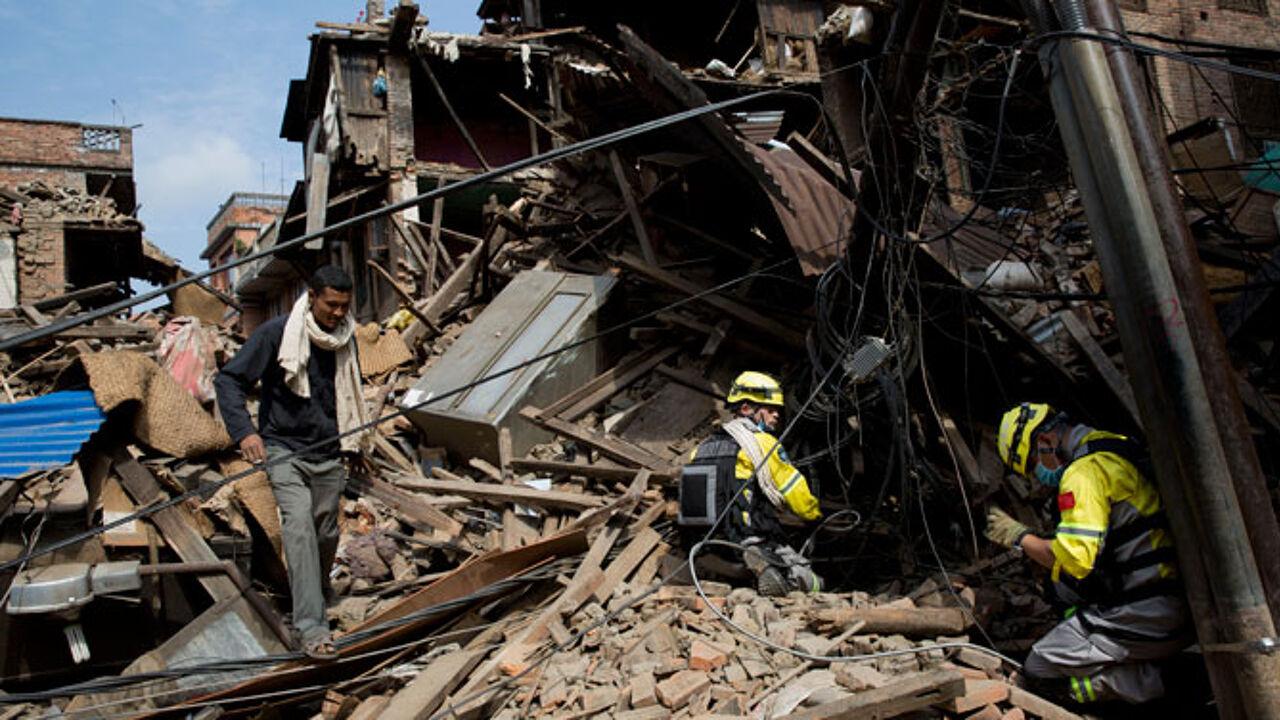 The B-Fast team had expected the destruction at Gorkha city to be much more severe than it actually turned out to be. "Aside from one or two exceptions, all buildings are intact", informs our on-the-spot reporter Stijn Vercruysse. The B-Fast team will be moving on to more remote areas. "Because there, the destruction is much more serious. Houses collapsed and entire villages were wiped off the map because of the tremor. The problem is getting there. The team needs a chopper, or they'll have to drive for an entire day and then walk for another. There are enough helicopters, but they can't fly right now because the weather in the mountains is too cloudy."
Today, B-Fast wants to get hold of at least a small heli that they can use to scout the area. There are five villages where the team suspects help is needed. "After the exploration we could develop a plan of action. So we hope that the weather clears up quickly", explains team leader Gilles Du Bois D'Aische after a many-hour-long meeting with local authorities.
Murphy's law
The fog is the most recent in a series of blows for B-Fast. "This is Murphy's law. Things don't always run smoothly of course, but now it's really taking us ages to get where we need to be", complains experienced team member Karel Van den Eynde. He admits it's becoming hard to keep spirits up, since no less than five days have already passed since the disaster.
There's only a small chance there are still people alive under the rubble who need to be freed. Mr Du Bois D'Aische is moving heaven and earth to get B-Fast to people in need of aid. Functioning only on the little sleep he gets and on his strong will to help, Mr Du Bois D'Aische endlessly keeps making phone calls, negotiating, assembling, planning, and redirecting.
Stijn Vercruysse has seen the ruin in the smaller villages a little further up the mountain. "It's like a war zone here, there's only rubble. People are sleeping under cloth canvases, and they haven't received any water or nourishment from the special aid teams that are stranded in Gorkha. This gives a good idea of what the villages even further up must look like, the ones B-Fast is trying to reach." Meanwhile, in Kathmandu, people have come to the streets and are leaving the city out of frustration with the lack of aid. There is also no electricity in the city and the start of the rain season isn't making things easier either.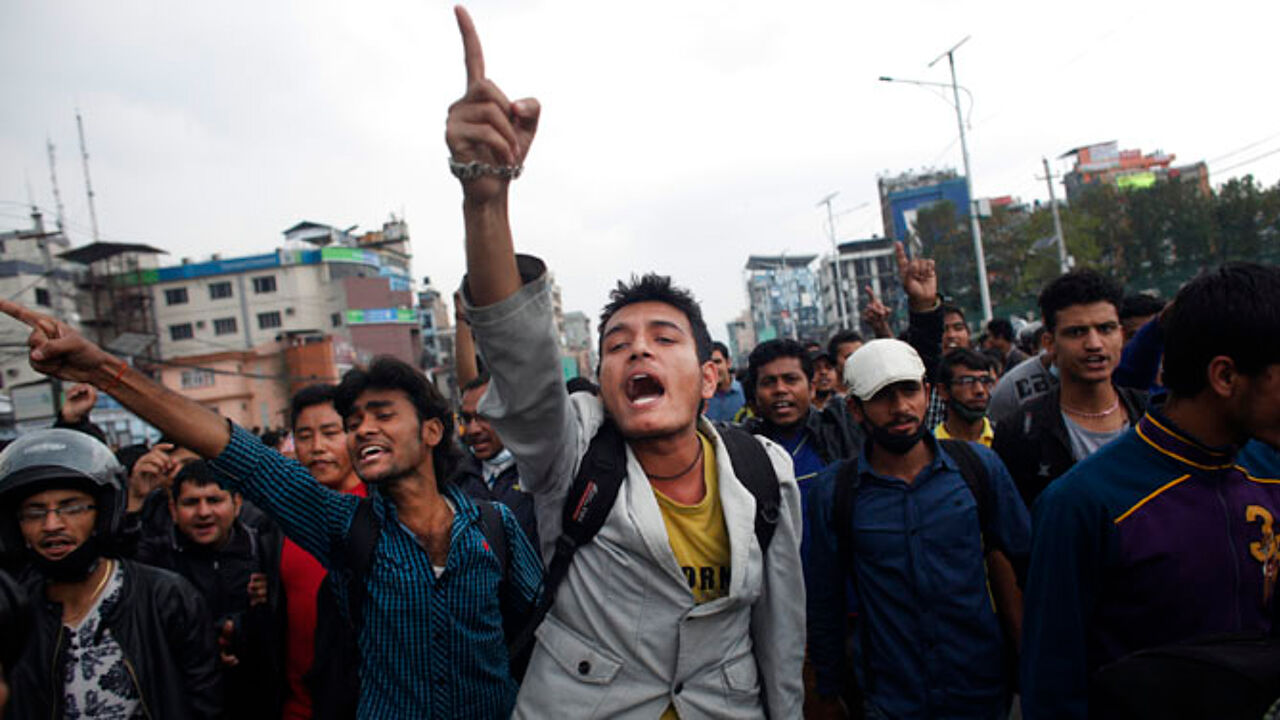 Should Belgium have sent a field hospital?
The Flemish socialist opposition has rounded on Belgian Foreign Minister Didier Reynders after the Belgian government decided not to send a field hospital to Nepal as part of the aid effort following the big earthquake.
Socialist lawmaker Dirk Van der Maelen insisted that experts had recommended the dispatch of a field hospital. Foreign Minister Reynders responded by saying that Belgium had taken its decision at the request of the Nepalese.
Belgium has sent its B-Fast disaster rescue team, but gaining access to the area late in the day it has been dispatched to the city of Ghorka where the devastation is relatively limited.
Mr Van der Maelen suggests that the Belgians would have been able to land earlier in Kathmandu if they had had a field hospital with them: "That would have allowed us to do something useful for the hundreds of thousands of Nepalese asking for help".
Foreign Minister Reynders has promised lawmakers detailed information on what led Belgium to take the decision it took.