Mannekin Pis dons Gaultier for the Brussels Pride
French fashion designer Jean-Paul Gaultier was in Brussels to unveil the costume that he designed especially for Mannekin Pis. The Brussels landmark is wearing Gaultier to mark the Pride event, the big parade organised by Belgium's LGBTI community that is in its twentieth year.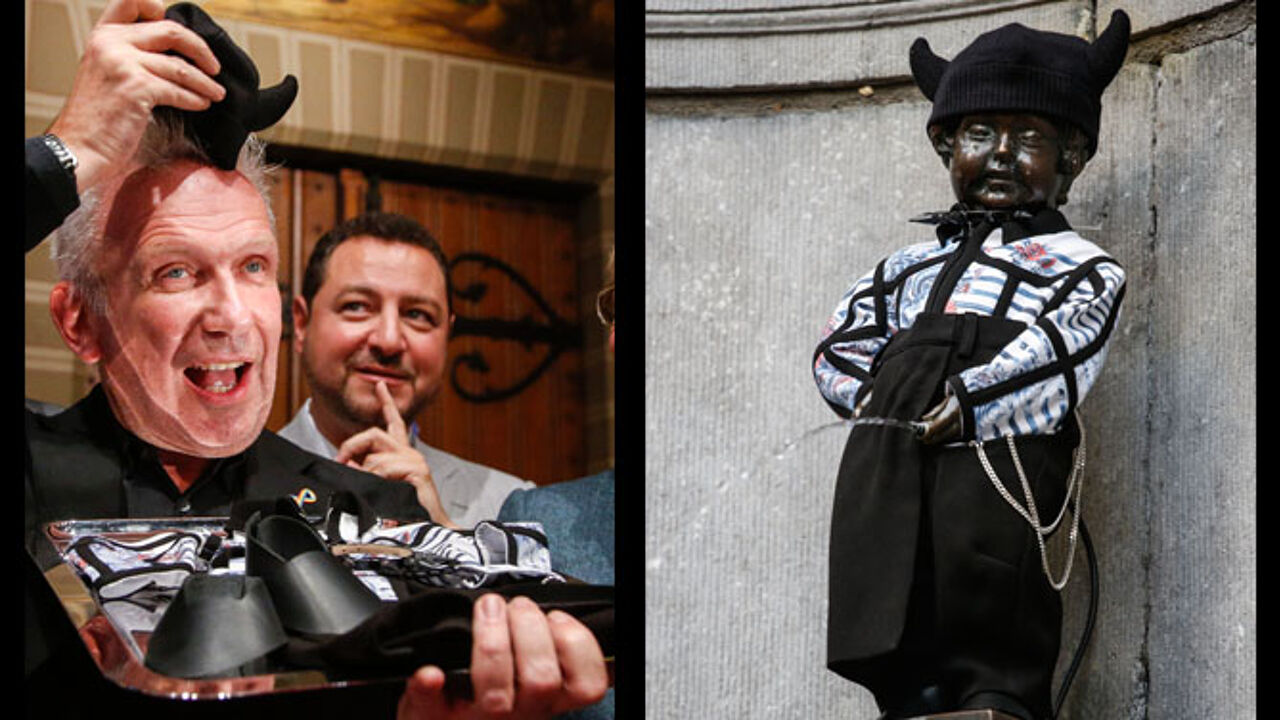 The Brussels Pride is being held on 16 May. The city is gearing up for the event with several landmarks being cloaked in the colours of the rainbow, the symbol of the LGBTI movement.
On Thursday night the Burgomaster of Brussels Yvan Mayeur and the Brussels Mobility Minister Pascal Smet turned on the special lights on the capital's market square. Until 16 May 1,600 LED rails will illuminate Brussels city hall and adjoining buildings in the colours of the LGBTI rainbow.