A convincing win for Standard
Standard de Liège move up to 4th place in Play-Off I after a convincing 4-0 home win against KV Kortrijk. Standard and Kortrijk started the game level on points, goal difference and the number of games they had won in Play-off I so far. Victory was important to both teams as it would put them in fourth place.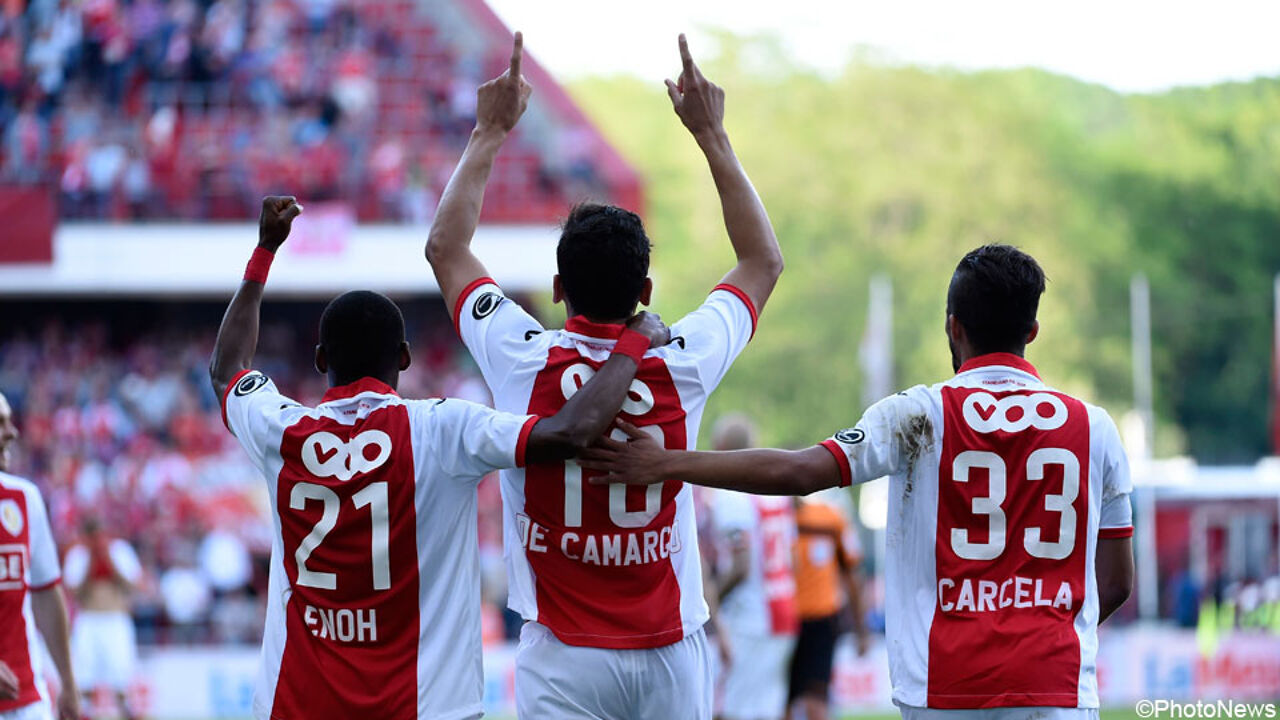 A lacklustre first half saw Standard take the lead through a Mujangi Bia penalty after Kortrijk's Poulain had brought down Ezekiel inside the box on 15 minutes.
Kortrijk had one real chance to equalise before half time when Chevalier cross was diverted goal-bound by Santini. However, the Standard keeper Thuram was on hand with a good save and the half ended 1-0 in Standard's favour.
Things went downhill quickly for KV Kortrijk in the second half. Keeper Henkinet allowed a fairly innocent looking Trebel free-kick slip through his legs and into goal on 52 minutes.
Then Chevalier had the chance to pull one back for Kortrijk, but lost his nerve and shot over. The Standard Captain Igor De Camargo made it 3-0 on 56 minutes.
It was all Standard from then and they treated their home crowd to a 4th goal on 77 minutes through Mujangi Bia (photo).