Gust the lobster escapes cooking pot
A lobster measuring 1.1 metres in length and weighing no less than 6 kilos ended up in a tank in a Delhaize supermarket in Humbeek, Flemish Brabant. After a few days of not being sold and cooked, the giant sea creature was named Gust (Flemish slang for something big), and he was donated to the Blankenberghe Sea Life Centre. But, unfortunately for Gust, he can't stay there.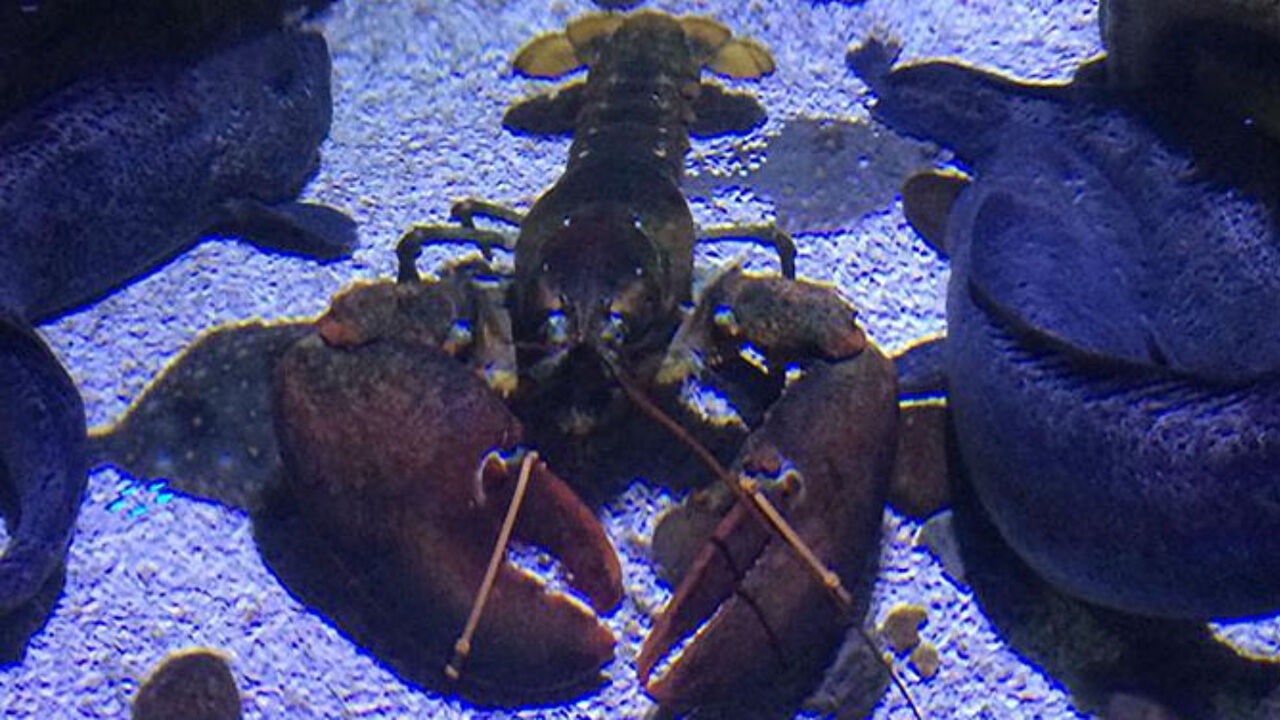 Lobster Gust at the Blankenberghe Sea Life aquarium
Gust is a Canadian lobster. According to experts he is between 60 and 70 years old. Through a sea food wholesale merchandiser, the huge sea animal ended up in a tank inside a Delhaize supermarket in Humbeek, where he was supposed to be sold, and ultimately cooked and eaten.
However, many shoppers came to the grocery store especially to see Gust, so Delhaize decided not to sell him. He's probably too old to still be tasty anyway. Finally, the supermarket personnel decided to take him to the Sea Life Centre in Blankenberge. Unfortunately, however, the lobster can't stay there, because he could harm the fish with his enormous shears. In the end, Gust might end up at a bigger aquarium in Paris.