Holy Blood Procession abandoned
The authorities in Bruges have cancelled this year's Holy Blood Procession. The procession is a highlight of Ascension Day attracting thousands of well-wishers from at home and abroad.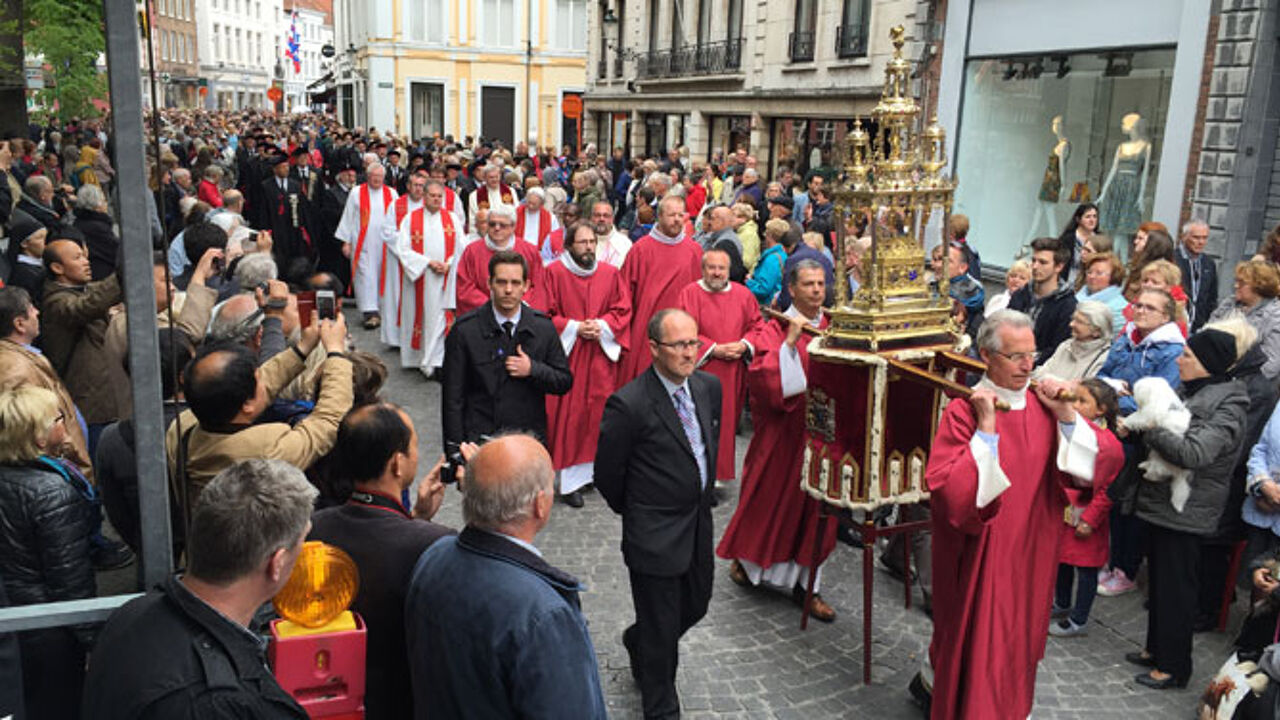 Heavy rain forecast for the Bruges area around 4PM is responsible for the decision not to let this year's Holy Blood Procession go ahead. The procession has been making its way through the streets of Bruges for over 700 years and has been recognised as UNESCO World Heritage, but the forecast of heavy rain meant the crowds will not be seeing the floats and dozens of groups depicting scenes from the Bible on the streets of the West Flemish capital.
Highlight of the procession is a vial containing the blood of Christ. It was brought back from the Holy Land by Thierry, Count of Flanders, during a crusade.
Bruges Burgomaster Renaat Landuyt spoke of a drastic and painful decision taken in consultation with the city authorities and the police. Even attempts to stage a short version of the procession met with a veto.
Large crowds had gathered on the streets of Bruges ahead of the start of the procession at 2:30PM local time and it took some time before everybody was aware of the news of the cancellation.
Dwight Orlans had made the trip to Bruges especially to see the procession: "We were all pretty gutted when a police van drove by telling us the procession had been cancelled. I had seen it once before, but that was many years ago. We had been waiting for hours. I was really looking forward to it. It's a real shame, especially for the people who had paid for a chair. They lost their 5 euros."