Crossing places for cyclists that are situated next to zebra crossings will lose their special markings as the white dotted lines will disappear (photo above: before and after). The measure has been taken to protect cyclists better, but has already been labelled as "a bad solution" by the Fietsersbond (Cycling Union).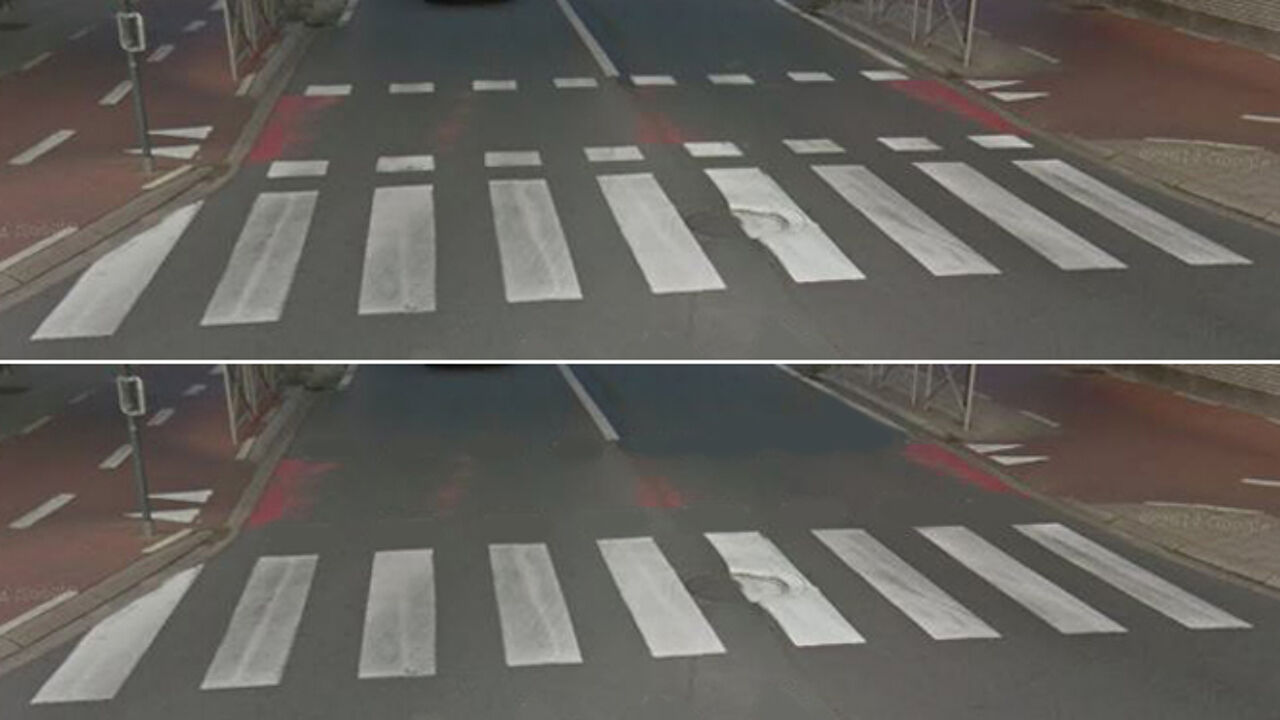 What's the problem at present? Ilse Luypaerts of the Agency for Road Infrastructure explains: "We notice that many cyclists think that oncoming traffic has to give way because this applies to pedestrians crossing the street on the zebra crossing. But this is wrong. Cyclists have to yield. By removing the dotted lines, cyclists will have to dismount and use the pedestrian crossing if they want oncoming traffic to give way."
The Flemish government is only removing the marks when they would normally have to be repainted. This has been done on a number of places in different cities already.
The organisation representing the interests of the cyclists, the Fietsersbond, thinks that removing the marks is not a good solution. "It's true that they can be confusing, but you don't solve the problem by removing them. We think that cyclists should enjoy priority in traffic more often. Other options are traffic lights or elevated curbs."