"I don't think anybody got bored tonight"
In football, KV Mechelen have taken a new step towards clinching a European ticket for next season. 'Malinwa' scored twice at Lokeren in the first leg of their play-off match. Lokeren eventually managed a 2-all draw at home: "I don't think anybody got bored tonight", Lokeren Manager Peter Maes said.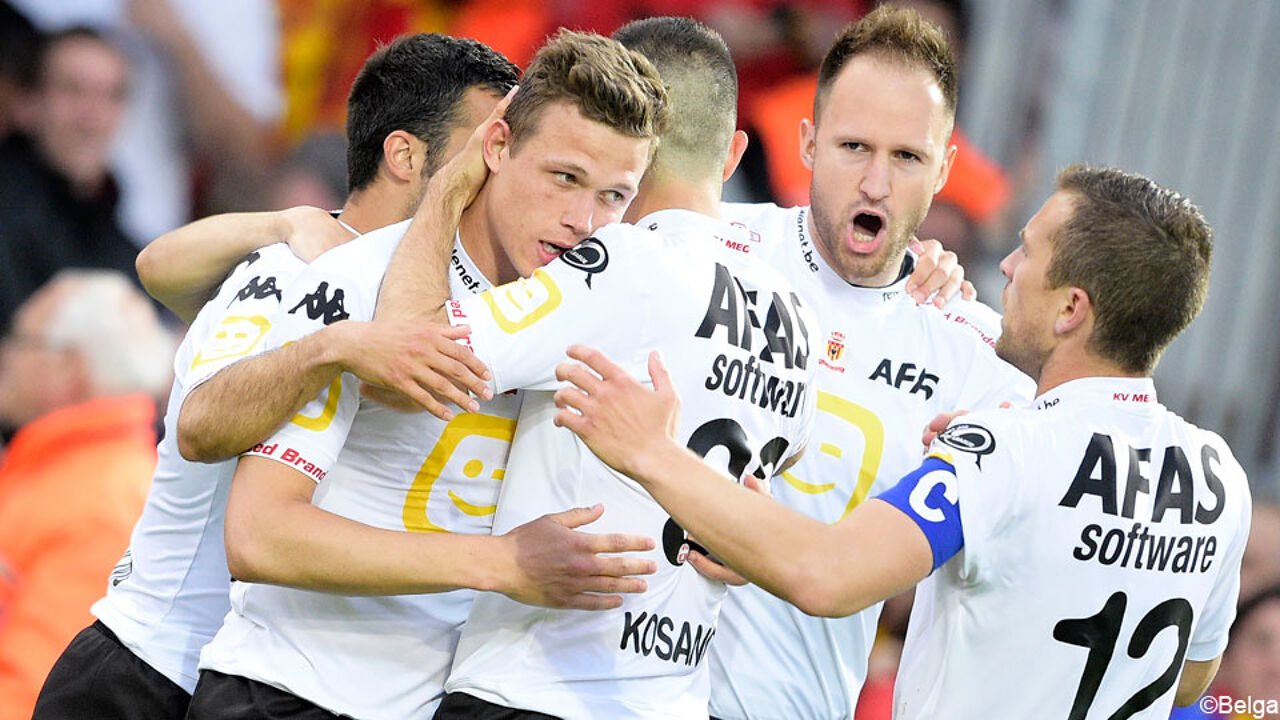 The match opposed the winners of the two play-off II groups Sporting Lokeren (winners of Group B) and KV Mechelen (Group A). Both teams engaged in offensive tactics. Lokeren had the best chances to start, but KV Mechelen climbed ahead via Dalibor Veselinovic.
After Lokeren had equalised, the Mechelen visitors climbed ahead a second time, through midfielder Jens Naessens (photo). Lokeren managed another equaliser, again by Evariste Ngolok.
Lokeren Manager Peter Maes was happy with the draw, despite the difficult return leg in Mechelen coming up. "My boys were hungry. This is great to see so late in the season. We created a lot of chances, that's the good news. The bad news is that we were not efficient enough. Mechelen were much more efficient."
The winner on aggregate will be facing the number 4 or 5 of the Play-off I mini-competition for the final European ticket.