AA Gent knock Bruges out of tense title race
In football, AA Gent won the summit match at arch rivals Club Bruges (2-3) thanks to a last-gasp effort by young Ghent winger Benito Raman. The result keeps AA Gent in pole-position for a first league title in the club's 114-year history, only two days of play before the end of the competition.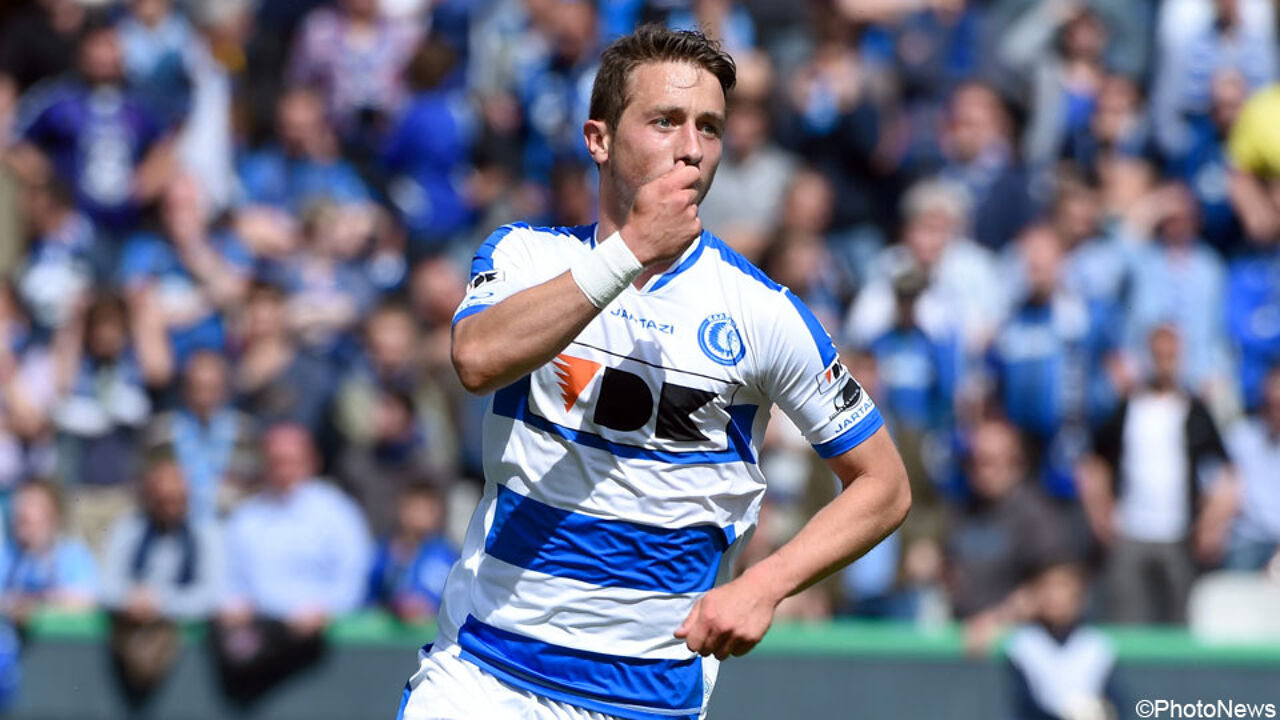 Brecht Dejaegere played a key role in the match.
Bruges had to win the match to keep their title ambitions alive, as they started the match 2 points behind AA Gent. Bruges had suffered back-to-back defeats though, at Standard and at Anderlecht, in recent weeks, while AA Gent had been trying to keep off the pressure last week.
AA Gent combined well straight from the start and had an early lead when midfielder Brecht Dejaegere, a former Bruges youth player, crossed to Danish defender Lasse Nielsen who made it 0-1. 8 matches so far in Play-off I, and 8 times Bruges come behind.
Bruges needed time to recover from this early blow, but reacted just before the break when Dutch midfielder Ruud Vormer cashed in on a splendid solo effort from Colombian winger José Izquierdo.
A precise header
A similar scenario after the break: a strong start from Ghent, with Dejaegere scoring this time - the ball bounced off a Bruges defender to make a strange curve that surprised Bruges goalkeeper Matt Ryan (photos).
Bruges once again came back in the match when Ruud Vormer equalised with a bicycle kick. AA Gent threw away a lead twice in the league last autumn, and also recently at home in the play-offs against Bruges (2-2 on both occasions). However, this time, things turned out differently.
Raman, a Ghent youth player formed by the club, made it 2-3 in the dying minutes with a soft but precise header in the right hand corner, seconds after seeing his shot stopped by Ryan.
AA Gent close to a milestone
Delirium among the Ghent fans: could AA Gent become champions for the first time in football history?
If Anderlecht beat Standard de Liège at 6pm, the defending champions reduce the gap to just 2 points. If they don't, it leaves AA Gent with a gap of at least 4 points, which would mean AA Gent can become champions if they beat Standard next Thursday. There are only two days of play left: next Thursday and next Sunday. AA Gent travel to Anderlecht on the final day of play.
For the moment, AA Gent lead with 46 points, followed by Anderlecht (41), Club Brugge (41), Standard (36), Charleroi (33) and Kortrijk (33). Tonight sees two games as Anderlecht-Standard and Charleroi-Kortrijk will complete the 8th day of play (out of 10).